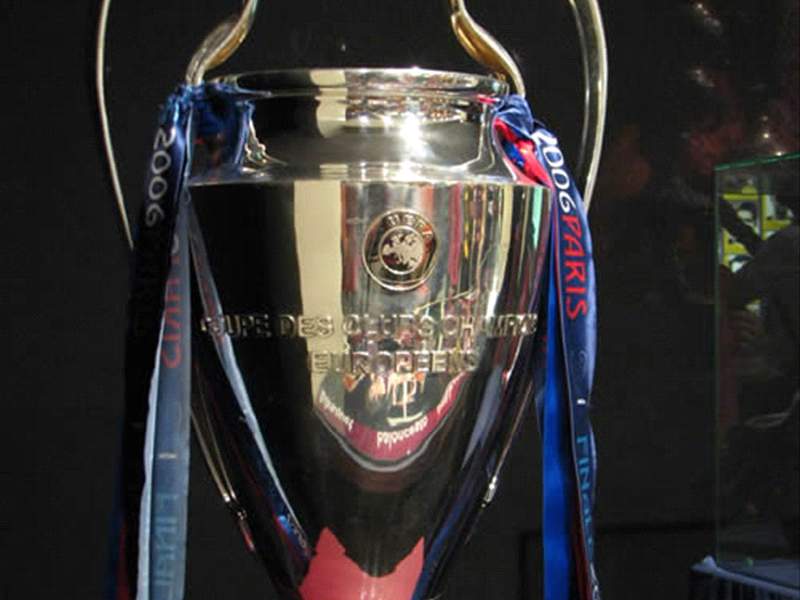 Wednesday night saw the closing stages of the
Champions League play-off legs
and the final decision as to who will compete in the eagerly anticipated group phase.
The big guns, such as
Barcelona
,
Manchester United
, and
Chelsea
, had long since qualified for this round already. But the play-offs brought qualification to the likes of
Arsenal
and
Lyon
, who had to negotiate the non-champions round.
But there are some unsung sides among the top table, too.
Debrecen
of Hungary qualify via the play-off for champions route, while Russia's
Rubin Kazan
are automatically placed in the groups.
As such it's very much a mixed selection for this year's group stages, and with the draw taking place
LIVE on Goal.com at 18:00 CET (17:00 UK time) on Thursday August 27th
, there is much scope for excitement.
Here we bring you the pots for the group stage. Bear in mind how the draw works:
Each of the eight groups, A through H, comprises one team from each pot.
Teams from the same national association cannot be drawn into the same group. So, for example, if AC Milan are drawn into Pot 1 of a given group, Inter will be excluded from the possible opponents of that group even though they are in a different pot.

Teams from the same national association will be split across days. So, as England is providing four teams, two will play on Tuesday nights and two on Wednesdays. As Russia provides two teams, one will play on Tuesday and the other on Wednesday. These will be split via a color-coded system that makes groups A-D 'Red' and groups E-H 'Blue'. These colors have no bearing on seedings or ranking - simply on splitting countries' teams. These splits are for the purpose of maximizing TV exposure.
The color coding above will also influence who plays at home and who plays away on any given matchday, so that (for example) AC Milan and Inter will play at home on alternating weeks.
With that made clear, here are the pots. Teams are given in order of their UEFA co-efficient ranking.
There's much to think about for any fan of a team involved - and much scope for a 'Group of Death'. Imagine a pool with Barcelona, Inter, Bordeaux and Wolfsburg, for example. On the other hand, there could be a group involving unsung teams: Sevilla, Rangers, Dinamo Kiev and Debrecen could provide a surprise package or two for the first knockout round.
Let us know your thoughts on the draw and the hopes you have for your favorite club.
Goal.comTalk all things soccer with the rest of our readers in the Goal.com Forums