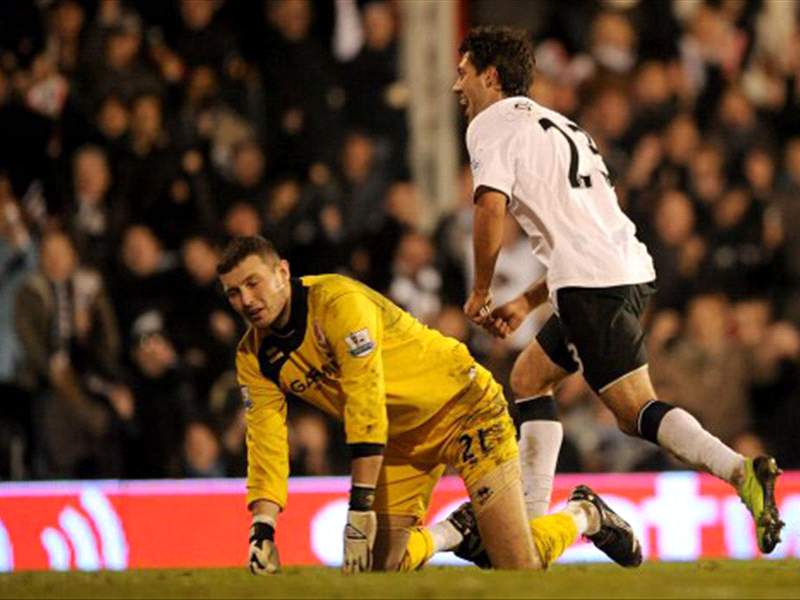 By Matthew Braine
After a rather lackluster first half, both Manchester City and Fulham exploded after the break, creating an exciting period that resulted in four goals being scored within a 15 minute span. Defender Joleon Lescott made the breakthrough in the 54th minute before Martin Petrov doubled the lead six minutes later. Damien Duff halved the lead two minutes later with a nice strike from the edge of the box. In the 68th minute, Jonathan Greening's free kick unleashed Dempsey, who found space to fire home the equalizer. The aggressive American was then brought down at the edge of box three minutes later but the referee waived play on.
The goal was Dempsey's second of the season but first in league play. He scored in Europa competition back in August.

Premiership:

Tim Howard, Everton

Vs. Benfica, 5-0, (90 minutes, 5 goals conceded, 10 saves)
Vs. Bolton, 3-2, (90 minutes, 3 goals conceded, 2 saves)

An injury-depleted Everton squad had a tough go of it last week, starting on Thursday against Benfica in Europa action. The Liverpool outfit trailed just 1-0 at the break but the Portuguese side took firm control in the second stanza, banging home four more goals.