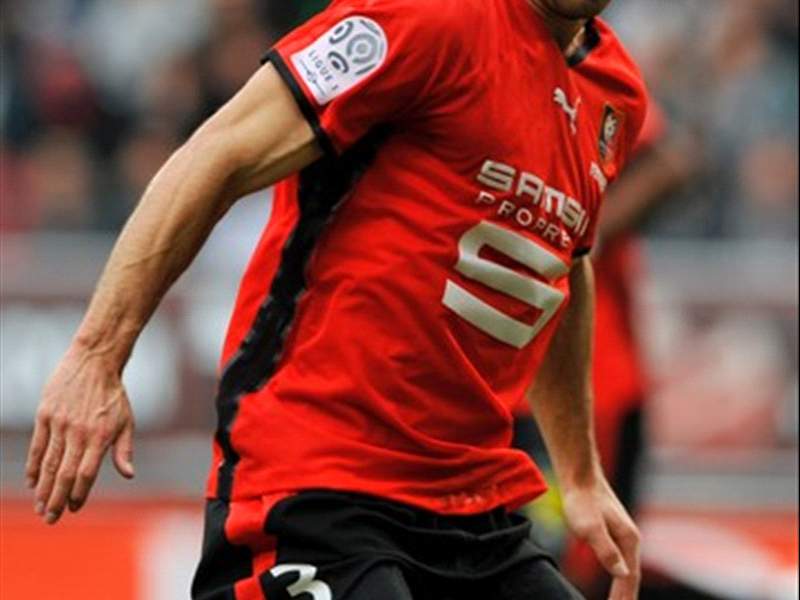 By Aaron West
Following their midweek defeat of a Sochaux side bereft of American striker Charlie Davies in the Coupe de la Ligue, Carlos Bocanegra and Rennes couldn't overcome undefeated Bordeaux in their weekend Ligue 1 matchup.
Carlos Bocanegra was not in the squad for the 2-1 win over Sochaux as Rennes progressed to the next stage of the French Couple de la Ligue.
Over the weekend, despite a strong performance from the visitors, they were unable to snatch an equalizer after Wendel's 23rd minute goal put Bordeaux ahead. Although Rennes pressed last year's champions to the death, the Bordelais stood strong and held on to the one-goal lead. Carlos Bocanegra did well in his customary left back slot for 90 minutes, but was unable to prevent Wendel's opener and eventual game-winner.
Carlos Bocanegra, Rennes (France)
vs. Sochaux, 2-1, Did not play; Away to Bordeaux, 1-2, 90 minutes
See above.
Next up: vs. Auxerre, Saturday, October 3
Charlie Davies, Sochaux (France)
Away to Rennes, 1-2, Did not play; Away to AS Nancy Lorraine, 1-2, 90 minutes
Charlie Davies did not play against Rennes in their cup matchup, giving his explanation via Twitter: "Good luck to my teammates tonight vs Rennes in the cup. I will have to wait until Dec 23rd to play against Los & Rennes in the league."
Although he went the full 90 against Nancy in Ligue 1 action, he was unable to help his side to victory, as they fell 2-1, dropping into the relegation zone in 18th place.
Next up: vs. Le Mans, Saturday, October 3
Steve Cherundolo, Hannover 96 (Germany)
Away to VfL Wolfsburg, 2-4, 90 minutes
Steve Cherundolo was handed the captain's armband again in the absence of goalkeeper Robert Enke, but was unable to prevent Hannover from falling 4-2 to last year's Bundesliga champions. After Cherundolo's 8th minute foul on Brazilian goal-poacher Grafite, Zvjezdan Misimovic stepped up to strike his free kick past Florian Fromlowitz from just outside the area. Despite the 28th minute equalizer from Hanno Balitsch, Wolfsburg surged back into the lead just before halftime through a Christian Gentner goal.
Just after the break, in the 48th minute, the home side extended their lead through Edin Dzeko. Despite the gift of an own goal from Alexander Madlung just two minutes later, Wolfsburg ended all doubt with Dzeko's second goal of the match on 62 minutes.
Next up: vs. SC Freiburg, Saturday, October 3
Michael Bradley, Borussia Monchengladbach (Germany)
Away to SC Freiburg, 0-3, 45 minutes
Michael Bradley finally returned to action from M'Gladbach after making amends with manager Michael Frontzeck but, despite his second-half appearance, Die Fohlen conceded three goals to fall 3-0 away from home.
Next up: vs. Borussia Dortmund, Saturday, October 3