1. Cristiano Ronaldo - €148m (£122m)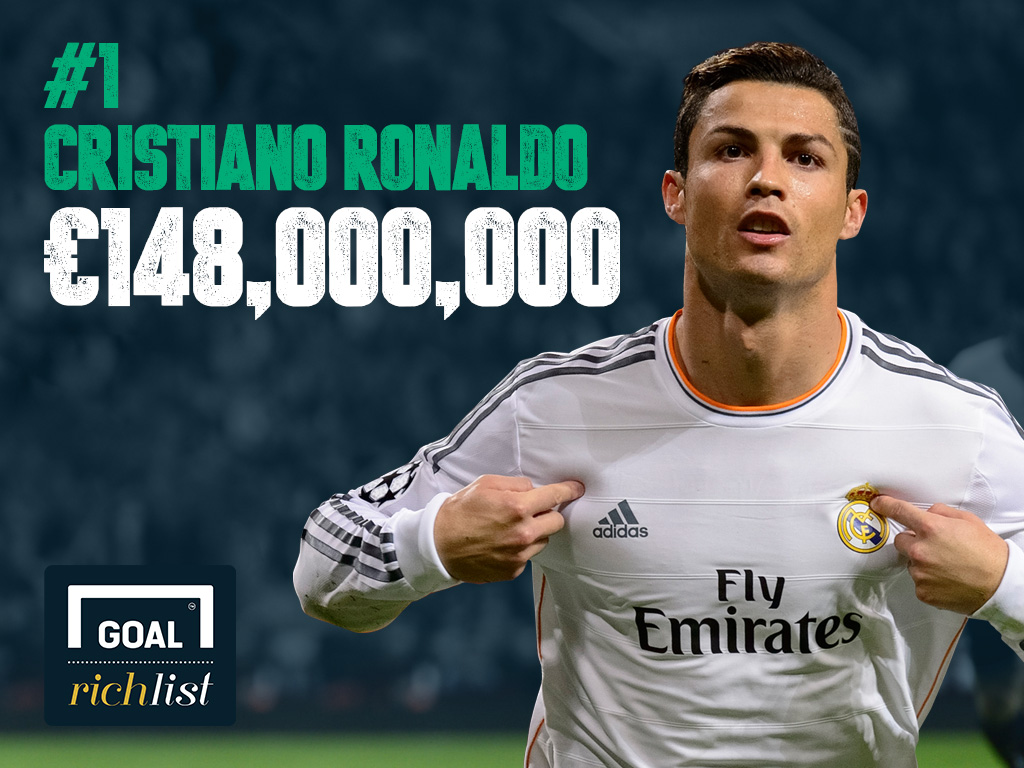 Cristiano Ronaldo is the Ballon d'Or holder and signed a new contract in September 2013, tying him to Real Madrid until 2018 at a dazzling cost of €105 million (£86.5m).

The Portuguese is being paid a salary of €17m (£14.3m) per year and also retains a large percentage of his lucrative image rights as part of the new agreement.

Ronaldo led Portugal to the World Cup finals with a stunning hat-trick in the playoffs against Sweden and Nike are in the process of negotiating an improved contract with him ahead of the tournament in Brazil. His €6m (£5m) per year deal, signed in 2010 with the American sportswear giant, is due to expire this year.

The 29-year-old also enjoys lucrative sponsorship arrangements with Armani, Castrol Edge, Jacob & Co, Herbalife, Banco Espirito Santo and KFC.

In 2013, Ronaldo launched his own CR7 underwear label while he still maintains a CR7 boutique on his home island of Madeira - where last year he also opened his own museum.

He owns properties in Madrid, Lisbon and Madeira, while he is a well-known aficionado of high-powered sports-cars. Among his collection are a Lamborghini Aventador and a Bugatti Veyron.