Top 10 footballing hoodoos
Bela Guttmann curses Benfica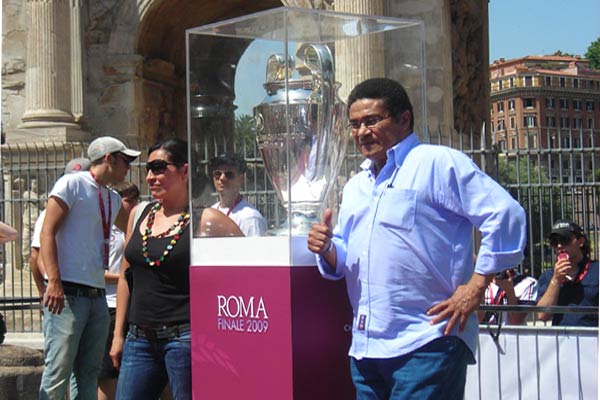 The Bela Guttmann curse is 50 years old, but we will never know exactly what the great Hungarian coach said. The classic, most popular version claims he announced that "not in a hundred years from now will Benfica win a European Cup" as he stormed out of the club in 1962. The Eagles have reached the final on five occasions since Guttmann's famous words and lost all of them.

AC Milan (twice), Inter, Manchester United and PSV have all got the better of the Portuguese side. In 1990, Benfica lost out to Milan in Vienna, where Guttmann is buried, and the great Eusebio (above) went to pray on his grave beforehand, asking for the curse to be removed. It didn't help.

The hoodoo doesn't look like being broken any time soon.
Top 10 footballing hoodoos