10 end-of-season collapses
Bayer Neverkusen (2002)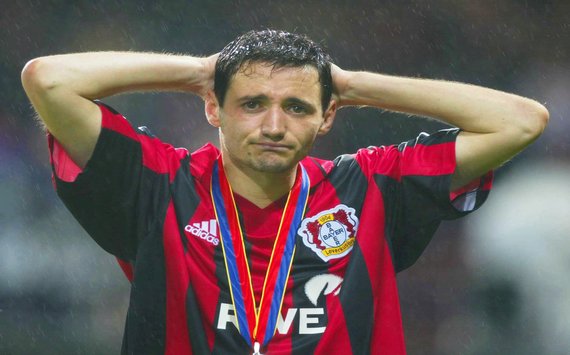 Under the guidance of Klaus Toppmoller, Bayer Leverkusen could have shook off their 'nearly men' tags having earned that label after they surrendered their first ever Bundesliga title to relegation-threatened Unterhaching in 2000.

Bayern Munich president Uli Hoeness ridiculed the result saying: "Bayer will never win anything. When they play decisive games they put their nappies on."

The fact they had finished runners-up four times in six seasons added leverage to Hoeness' statement, but B04's opportunity for redemption came when they were fighting on all three fronts for the Bundesliga, DFB-Pokal and Champions League in the 2001-2002 campaign.

However, in the space of two weeks, what looked like an unprecedented treble turned into perennial disappointment as 'Neverkusen's' dreams were shattered once again.

They lost the Bundesliga on the last day of the season to Dortmund, then suffered a 4-2 defeat to Schalke in the Pokal final, before being on the wrong end of a 2-1 scoreline against Real Madrid in the Champions League final, albeit Zinedine Zidane's incredible volley deserved to win any game.

In a team which consisted of talent such as Michael Ballack, Ze Roberto, Yildiray Basturk, Dimitar Berbatov, Lucio and Oliver Neuville, it is somewhat bewildering to think that this side failed to win any major silverware.
10 end-of-season collapses