Messi's 21 in a row: A look at Leo's world-record run in La Liga
Mallorca (a) - Round 11 - Won 4-2 (Messi 2)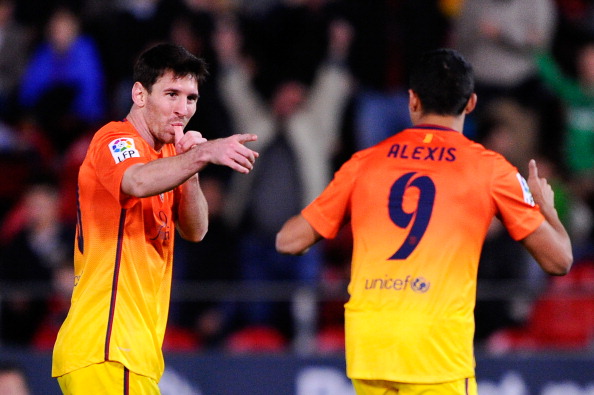 Having failed to net in the previous round of matches in the 3-1 win over Celta Vigo and subsequently scored what was only a consolation four days before this one as Barca lost at Celtic in the Champions League group stages, Messi was on target twice on the island in a comprehensive victory and dedicated the two goals to new-born son Thiago.

The first was a speculative effort from the edge of the box which goalkeeper Dudu Aouate somehow let slip through his hands a minute before the interval. That put Barca 2-0 ahead and after Mallorca had mounted a comeback to close to within a single strike in the second period with the score at 3-2. Messi restored the two-goal advantage after 70 minutes with a clinical effort after he had been set up by Alexis Sanchez.

It was November 11th and the record-breaking run had started.
Messi's 21 in a row: A look at Leo's world-record run in La Liga