Balotelli's 10 most iconic moments at Inter
Exiled by Mourinho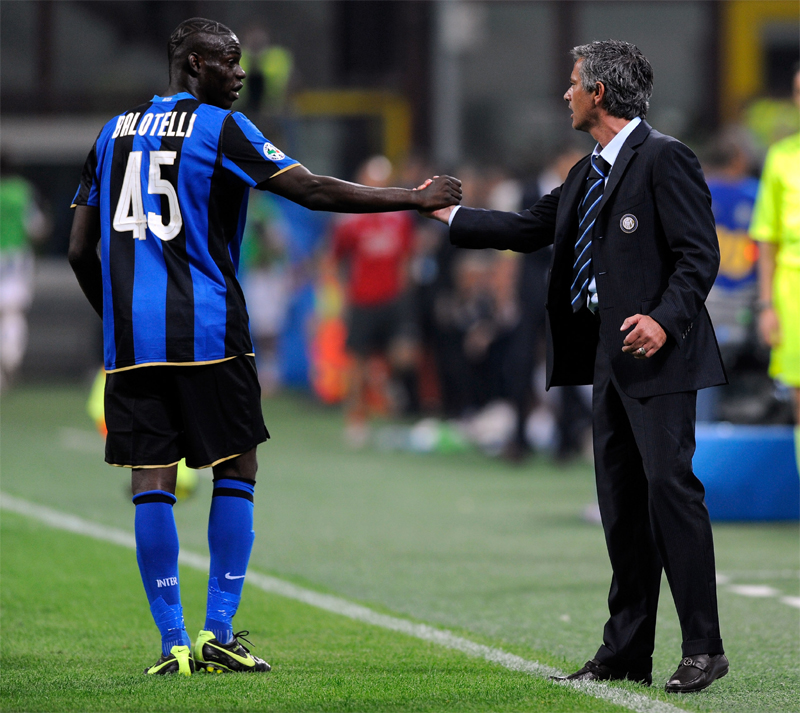 At one stage it appeared that Balotelli would never again wear an Inter shirt having pulled on the colours of their neighbours, with Jose Mourinho seeing it as the last straw in an ongoing battle to get Balotelli behaving like a professional.

The shirt saga, added to Mario's refusal to do laps of the pitch at the end of training when asked by one of Mourinho's assistants, resulted in Balotelli being banished from the first-team for a month. The Portuguese refused to call him up again until he apologised for his errant behaviour, and the stand-off saw the striker miss some key games through the spring as Inter progressed in the Champions League and closed in on the Serie A and Coppa Italia crowns.

Balotelli eventually issued a rather cautious apology, but it was enough for him to return to the first-team setup in early April 2010. "I apologise for the situation which has been created in recent times. I am the first to suffer as I adore playing football and I would like to play. Now I will wait silently in order to return and be useful to the team," said Mario in his public statement.
Balotelli's 10 most iconic moments at Inter