10 transfers where AC Milan broke their word
Zlatan Ibrahimovic - 2010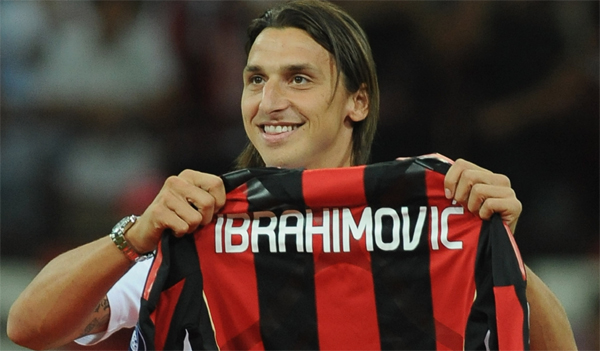 "In Spain they have a far more favourable tax system, meaning Barcelona pay significantly less than any Italian team ever would. Therefore Ibrahimovic's return to Italy is impossible, and it is inconceivable that he would reduce his wage demands." - Adriano Galliani.

With Zlatan Ibrahimovic finding life with Pep Guardiola at Barcelona tough, the Swede was heavily linked with the Rossoneri for most of the summer of 2010, but Milan insisted at every turn that a deal would be impossible due to the money involved, with Marina Berlusconi claiming that Fininvest (a financial holding company controlled by Silvio Berlusconi's family) simply had no money to fund transfers. The result? Father Silvio agreed to fund a one-year loan deal with compulsory €24m permanent switch the following summer, and Ibra arrived at Milanello in the final days of the transfer window.

It was no surprise really that Ibrahimovic ended up with the Diavolo. The striker had already played with Juventus and Inter, leaving Milan as the only remaining Italian club big enough to deal with his splendidly-sized ego.

Of course, Berlusconi senior let the attention go to his head once more, following up Ibra's signing with the purchase of Robinho, in what at the time seemed like a flagrant misuse of cash that the club never had. It turned out that the Brazilian's most memorable moments in a Milan shirt would be two awful misses against Barcelona, meaning that Silvio inadvertently paid back Barca for helping the Ibrahimovic deal to go through smoothly!
10 transfers where AC Milan broke their word