Yousef Al Serkal appointed as President of UAE General Sports Authority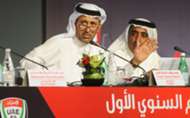 Former UAE Football Association President Yousef Al Serkal has been appointed as President of the UAE General Sports Authority by the UAE Council of Ministers, according to a statement released by the Emirates News Agency. One of the nominees for the Asian Football Confederation (AFC) Presidency in recent years, Al Serkal was appointed due to his "experience in the sports industry that he gained from a number of important administrative roles across UAE and Asian football".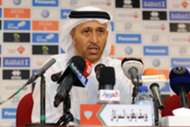 The 59-year old headed the UAEFA for two terms, between 2004 and 2008 and most recently between 2012 and 2016, before he failed to follow up with a third term when he was beaten by Marwan bin Ghalaita for the presidency last year. After that, he took a hiatus from football, but came back to the scene when President of Saudi Arabia's General Sports Authority, Turki Al Shaikh, mentioned him in good faith during a recent press conference, when criticising the AFC - under the presidency of Bahrain's Shaikh Salman bin Ebrahim.
48 hours after Al Shaikh's statements, Al Serkal tweeted that he was honoured to receive an invitation from Al Shaikh to visit him in the Kingdom of Saudi Arabia. He further went on to speak to Emirati news outlet Al Bayan and said that "Al-Shaikh's invitation holds great value on the Gulf and Arabic level, as it comes from a huge sporting figure in the region, and if this indicates anything it indicates the appreciation they have for my work in Saudi Arabia."
On whether he will go for the AFC presidency once again, Al Serkal said: "I won't speak too soon until I meet with Al Shaikh, and as you know I am a son of Saudi Arabia just like I am of my nation the UAE, and if the brothers in Saudi Arabia have any projects I will not hesitate to accept anything that helps and links the future of both nations."