World Cup, Champions League, seven Bundesliga titles - Lahm's amazing career stats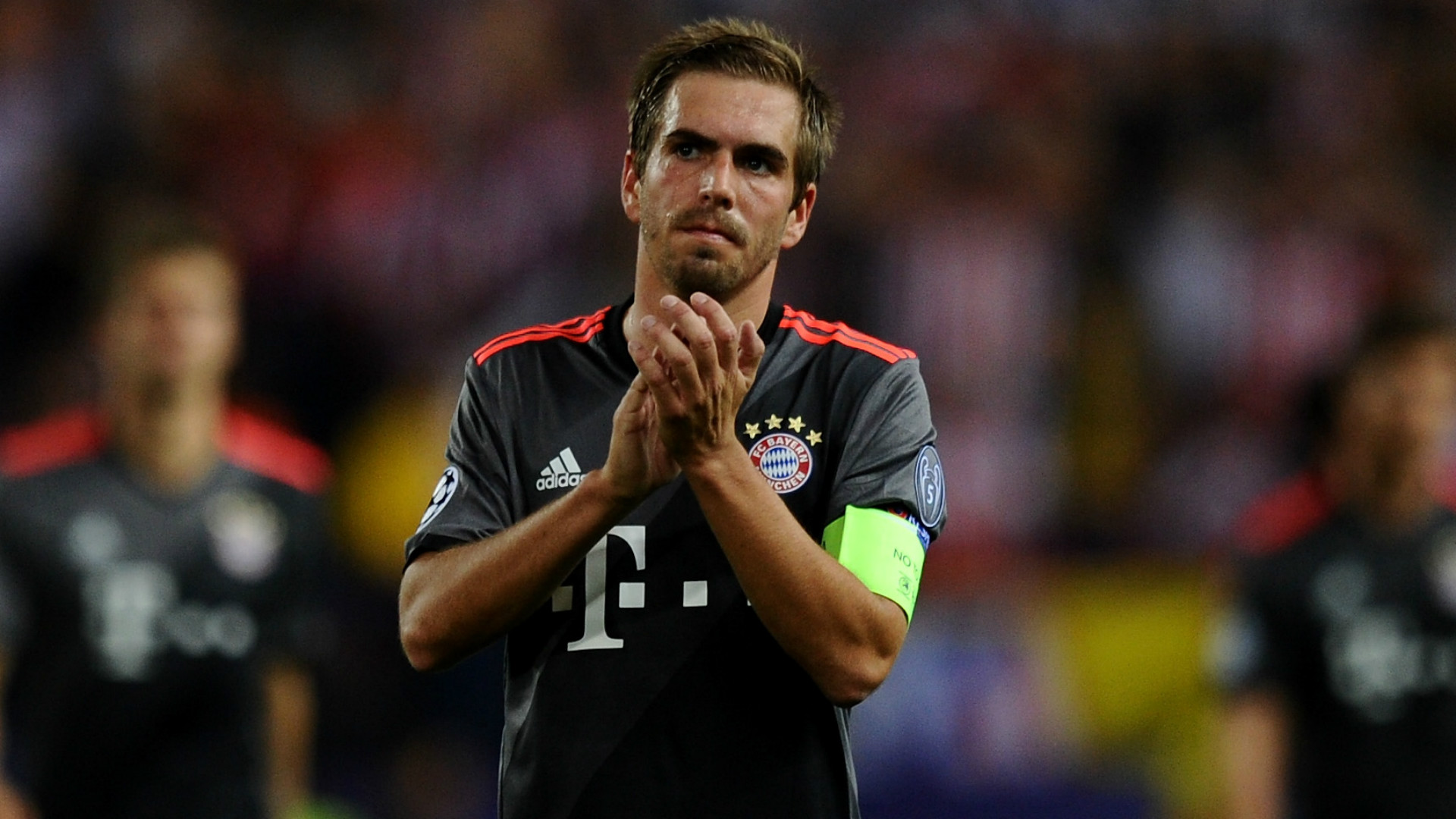 Getty Images
When Philipp Lahm announced his international retirement after captaining Germany to the 2014 World Cup, plaudits flooded in his direction from every source imaginable, including the German Chancellor.
Angela Merkel praised the full-back for all he had done to bring glory back to the country, annoucing: "Becoming world champion in football is definitely a team effort but the captain has a lot to do with that. I want to take the opportunity to give him my respect for what he has done for the national team."
Lahm to retire at end of the season
Bayern Munich chairman Karl-Heinz Rummenigge went even further, praising Lahm's character off the pitch as well as his tremendous ability on it.
"There can hardly be a better farewell than as world champion as the high point of a career," Rummenigge told the club's official website.
"For the national team, it will not be easy to replace Lahm as a player, captain and person."
On Tuesday, Lahm announced his retirement from club football, confirming he would hang up his boots at the end of the season with Bayern Munich.
Like Germany, who regressed after their World Cup triumph, Bayern will find it difficult to replace the 33-year-old who has been indispensible at the club since breaking into the first-team in 2005, playing at right and left-back as well as in defensive midfield as the Bavarians won seven Bundesliga titles in that spell.
For the past decade, Bayern Munich and Philipp Lahm have been synonymous. However, he has been at the club even longer, joining as an 11-year-old way back in 1995.
Since his league debut in 2005, Bayern Munich have had nine managers, but one thing remained constant: Lahm, who has been a Bundesliga behemoth.
The Munich native has played 338 league games for the club, winning a whopping 233 times as Bayern kept 129 clean sheets.
In that time, he has also popped up with a few goals at the other end, scoring 11 times, and assisting 42 more.
But perhaps most remarkable of all is the fact that Lahm has never been sent off, and picked up just 26 yellow cards in the 11-and-a-half years since his breakthrough.
Lahm will retire with a full trophy cabinet, having won seven Bundesliga titles, six DFP Pokals, the DFP Ligapokal and three DFP Supercups.
A Champions League win in 2012-13 was his greatest club achievement, while he also won the UEFA Super Cup and FIFA World Club Cup in 2013.
The baffling mystery of Thomas Muller
When choosing full-backs for teams of the year, Lahm was always a contender - he was named in multiple World Cup dream teams, European Championship team of the tournaments, UEFA Team of the Years, Champions League Team of the Seasons, FIFA World XIs, and much more.
Having played over 500 times for Bayern Munich in all competitions, and 113 times for his international side, Lahm will be very difficult to replace.