Why Manchester United are better with €90m Morata rather than Griezmann

Kris Voakes
Jul 05, 2017 14:00 UTC +00:00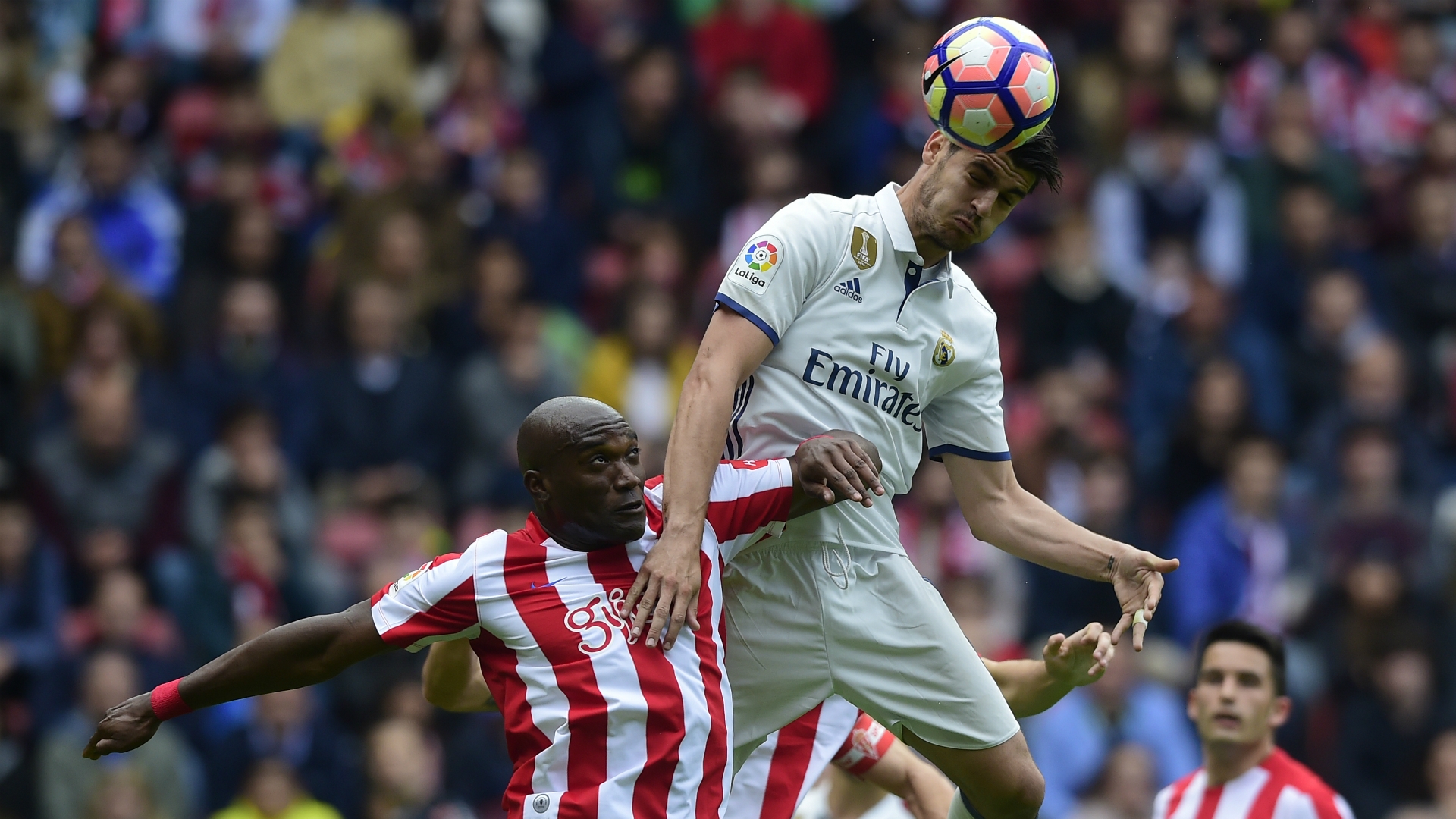 ---
COMMENT
---
Had Plan A worked out for Manchester United, a fit Zlatan Ibrahimovic would be reporting for pre-season duty this weekend and Antoine Griezmann would have been among those modelling the striking new home kit the club unveiled on Monday.
Instead they face a race against time to get Real Madrid reserve Alvaro Morata on the books before they fly to the USA on Sunday for the start of their build-up to 2017-18. To the naked eye Jose Mourinho's hopes for the summer transfer market have taken a significant turn for the worse since he handed his wish list to executive vice-chair Ed Woodward towards the end of last summer.
Madrid reject €80m bid for Morata
It is easy to draw that assumption. Ibrahimovic's ACL damage sent United heading into the market with a huge hole to fill up front, while Griezmann's insistence on fulfilling a moral obligation to Atletico Madrid after their transfer ban added another stick into United's spokes.
But the pursuit of Morata actually seems a very wise one in the present landscape, with his attributes arguably far more suited to United's needs than those of Griezmann. Sure, the Frenchman has already become one of the most talked-about footballers in the world while Morata has failed to become a regular first-team player with both Madrid and Juventus, but since when did the most base of parallels make sense in football?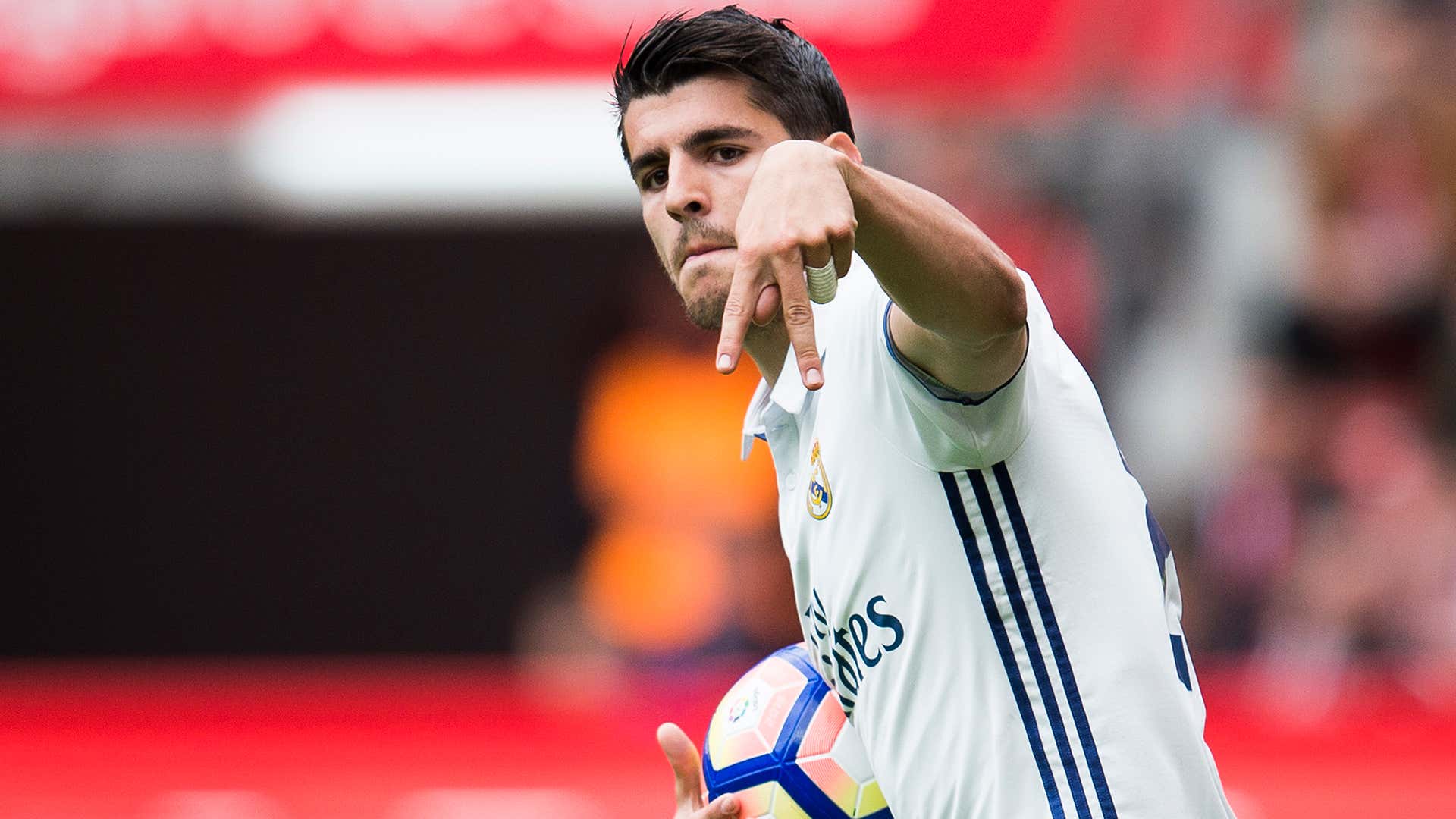 The acquisition of Griezmann would have added another flair option in attack for United but would not have addressed their concerns front and centre. Last season they spurned too many opportunities in the final third even in light of Ibrahimovic's 28-goal return and they need to do more to turn their heavy possession stats into results. Would the signing of another man known for his creativity over his productivity have been the answer to their short-term issues?
In Morata they are chasing a player who, it is true, has yet to reach the very highest level. But last season he had the second-best minutes-per-goal ratio in La Liga behind Lionel Messi and even bettered the five-time Ballon d'Or winner by 33 per cent when it came to his conversion rate of a goal to every 3.6 shots.
Moreover, Morata has the type of game which could really benefit United's current squad. His back-to-goal play is as close to Ibrahimovic's as is available in today's market, and he is far more mobile than the 35-year-old Swede. Add in his strength in the challenge and quality in the air, and he fits the profile of the kind of striker Mourinho has been looking to build his side around.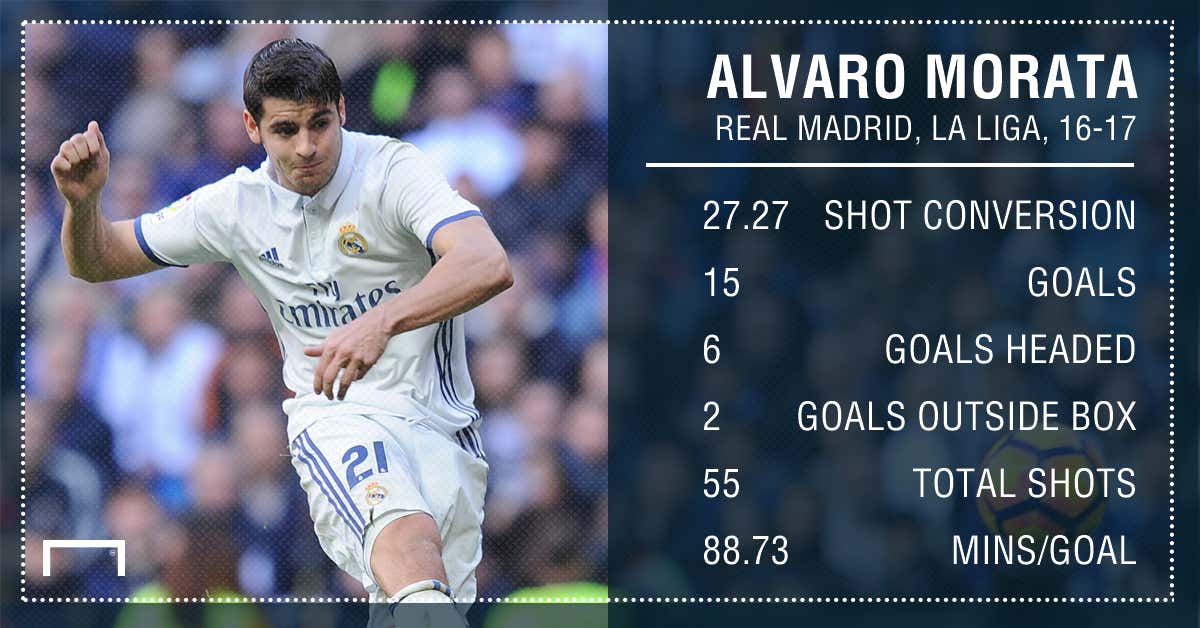 Whereas Ibrahimovic would sometimes drift out of attacks and leave United with no figurehead, Morata will ensure that the likes of Marcus Rashford, Henrikh Mkhitaryan and Anthony Martial are brought into play in more threatening positions. And last season's statistics suggest he is beginning to prove himself as a real poacher too.
United clearly have a real belief in Morata, hence their willingness to up their bid for the 24-year-old to €80 million. While Madrid continue to hold out for another €10m, United will know that there is no major risk in adding a little more to their offer given the tools Morata offers. Of course, there are no guarantees he will be able to transfer his burgeoning quality to an English setting but that is true of any foreign signing and United have been arguably the most successful club at helping players make that transition during the Premier League era.
Griezmann won't rule out Man Utd transfer
Morata is adaptable enough, too, that should the Griezmann deal finally get done next summer he will not immediately become expendable. He has proven in his stints with both Madrid and Juve that he has the versatility to be a main striker or the man working hard to mop up around the attacking focal point.
The player himself puts that work ethic down to none other than Mourinho. "I want to thank Jose Mourinho, who drilled it into my head that if you don't work and toil, you're less likely to play," he said shortly after the Portuguese left Real Madrid in 2013, and it is that commitment to work hard which has seen him retain an importance to the Blancos despite their quality-laden first-team squad.
So while some have suggested that he weighs in behind Ibrahimovic, Griezmann, Andrea Belotti and Romelu Lukaku down the list of strikers United would prefer to be starting their season with, Morata could yet prove to be the right man at the right time for Mourinho's side. The perceived 'best player' isn't always the best option.