Premier League
When does the Premier League start? Opening weekend fixture list, kick-off times & transfer window details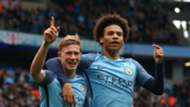 With the World Cup finally drawing to a close this weekend, attention will turn back to club football – with the Premier League's opening weekend now less than a month away.
The biggest change to be made to the English top flight is the changing of transfer deadline day to be brought forward in accordance with its first weekend, to avoid unnecessary club disruption.
So with the start of the new Premier League season edging nearer and nearer, which dates will be played on opening weekend, and when exactly will this year's deadline day take place? Goal has all the information.
---
When does the Premier League start?
---
The new Premier League campaign is set to begin on Friday, August 10 at 8pm BST, followed by fixtures on the Saturday and Sunday.
---
What Premier League games will be played on opening day?
---
| Date | Fixture | Time (BST) | Venue |
| --- | --- | --- | --- |
| Aug 10 | Manchester United vs Leicester City | 8pm | Old Trafford, Manchester |
| Aug 11 | Newcastle vs Tottenham | 12:30pm | St James' Park, Newcastle |
| Aug 11 | Bournemouth vs Cardiff | 3pm | Dean Court, Bournemouth |
| Aug 11 | Fulham vs Crystal Palace | 3pm | Craven Cottage, Fulham |
| Aug 11 | Huddersfield vs Chelsea | 3pm | Kirklees Stadium, Huddersfield |
| Aug 11 | Watford vs Brighton | 3pm | Vicarage Road, Watford |
| Aug 11 | Wolves vs Everton | 5:30pm | Molineux, Wolverhampton |
| Aug 12 | Liverpool vs West Ham | 1:30pm | Anfield, Liverpool |
| Aug 12 | Southampton vs Burnley | 1:30pm | St Marys Stadium, Southampton |
| Aug 12 | Arsenal vs Manchester City | 4pm | Emirates Stadium, London |
The Premier League begins with an opening match between Manchester United and Leicester City on Friday August 10, to take place at Old Trafford. Jose Mourinho will be looking to regain Manchester United's spot at the top of English football from title winners Manchester City.
Rafael Benitez's Newcastle will host Tottenham. A significant proportion of the Spurs line-up enjoyed an extended run-out at the World Cup in Russia, including the likes of Harry Kane, Dele Alli, Kyle Walker, Jan Vertonghen, Toby Alderweireled and Hugo Lloris.
Newly-promoted Wolves welcome a new-look, Wayne Rooney-less Everton side with a new manager in Marco Silva.
Liverpool will be looking to make a strong push for the Premiership title this season after finishing fourth in the league and ending the season as Champions League runners-up to Real Madrid, buoyed by the announcement of Mohamed Salah's new contract as well as the arrivals of Fabinho, Naby Keita and Xherdan Shaqiri.
The biggest match of the weekend is undoubtedly Arsenal's encounter with Manchester City. The Gunners will be starting the post-Wenger era with a massive clash against the defending champions at home at the Emirates, while Pep Guardiola will be looking to see if he can win back-to-back Premier League titles.
---
When is Premier League deadline day this year?
---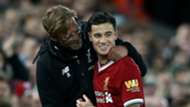 To be in accordance with the new rules, deadline day will be brought forward to August 9 instead of the previous August 31.
Clubs, however, will still be able to sell players until August 31 to other leagues but will not be allowed to buy replacements after the August 9 deadline.
European leagues such as Spain, Germany, Italy and France still have their windows open from June 1 to August 31 as before.
Jurgen Klopp is among a slew of managers who were in favour of the rule change, stating last year: "It would have helped us this year [if the window had shut early]. It makes sense that when the season is starting, planning for the team is over."
Had the rule been implemented last season, for instance, Philippe Coutinho – who sought a move from Liverpool to Barcelona after the season started – would have been forced to have stayed at Anfield regardless. He instead made a fuss and was involved in a strike after being denied a move to Camp Nou towards the end of the window.
Former Arsenal manager Arsene Wenger also said: "The ideal situation would be to have a transfer period that is closed 48 hours before the first game of the championship and to close it completely until after the season.
"I believe that we have to bring some decency. We all complain today that it has become too much a business, but we can do something about it. We have that responsibility in the game."