When does the Malaysia national team play? Harimau Malaya's fixtures and results
Last Updated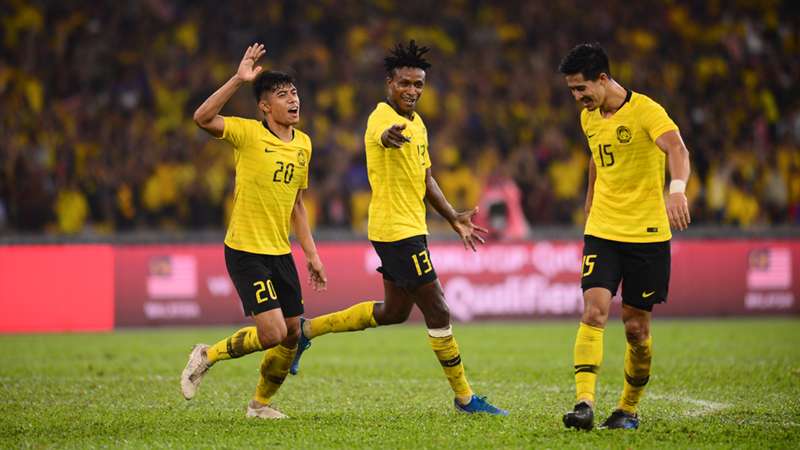 Sports Regime
Malaysia ended 2019 on a high, back-to-back wins against Tajikistan, Thailand and Indonesia allowing them to move up the FIFA rankings to 154th place. But more importantly, the two latter wins allowed them to end the year in second place, in Group G of the World Cup Asian qualification.
Their odds of reaching the next phase of the World Cup qualifiers are realistically slim, but the inclusion of naturalised midfielder Liridon Krasniqi may just tip the balance in the Harimau Malaya's favour, in their three remaining group matches; against UAE, Vietnam and Thailand.
Tan Cheng Hoe's men must ensure that the good individual forms displayed by plenty of them will be carried forward into this year, while making sure that their characteristic errors are minimised, when facing off against the three better-ranked teams.
Following the Covid-19 lockdown, the qualifiers are expected to resume later this year, with Malaysia also scheduled to play in at least one friendly match.
Malaysia national team fixtures in 2020
| Date / Time | Match | Competition |
| --- | --- | --- |
| Oct 2 | Bahrain v Malaysia | 'A' Friendly |
| Oct 8 | UAE v Malaysia | World Cup 2022/Asian Cup 2023 Qualifiers |
| Oct 13 | Malaysia v Vietnam | World Cup 2022/Asian Cup 2023 Qualifiers |
| Oct 17 | Thailand v Malaysia | World Cup 2022/Asian Cup 2023 Qualifiers |
Malaysia national team results in 2019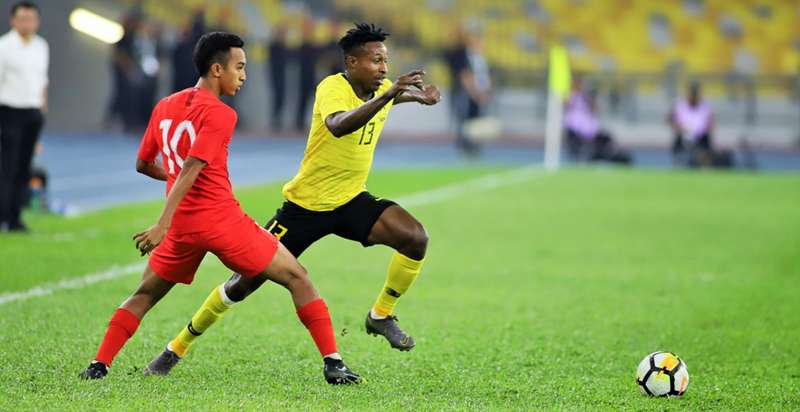 | Date | Match | Competition |
| --- | --- | --- |
| March 20 | Malaysia 0-1 Singapore | AIRMARINE Cup |
| March 23 | Malaysia 2-1 Afghanistan | AIRMARINE Cup |
| June 2 | Malaysia 2-0 Nepal | International Friendly |
| June 7 | Malaysia 7-1 Timor-Leste | World Cup 2022/Asian Cup 2023 Qualifiers |
| June 11 | Timor-Leste 1-5 Malaysia | World Cup 2022/Asian Cup 2023 Qualifiers |
| August 30 | Malaysia 0-1 Jordan | International Friendly |
| September 5 | Indonesia 2-3 Malaysia | World Cup 2022/Asian Cup 2023 Qualifiers |
| September 10 | Malaysia 1-2 UAE | World Cup 2022/Asian Cup 2023 Qualifiers |
| October 5 | Malaysia 6-0 Sri Lanka | International Friendly |
| November 5 | Malaysia 2-1 Maldives | Unofficial International Friendly |
| November 10 | Vietnam 1-0 Malaysia | World Cup 2022/Asian Cup 2023 Qualifiers |
| November 9 | Malaysia 1-0 Tajikistan | International Friendly |
| November 14 | Malaysia 2-1 Thailand | World Cup 2022/Asian Cup 2023 Qualifiers |
| November 19 | Malaysia 2-0 Indonesia | World Cup 2022/Asian Cup 2023 Qualifiers |
FIFA 2022 World Cup qualification Group G
| Position | Team | Played | Won | Drawn | Lost | GD | Points |
| --- | --- | --- | --- | --- | --- | --- | --- |
| 1 | Vietnam | 5 | 3 | 2 | 0 | +4 | 11 |
| 2 | Malaysia | 5 | 3 | 0 | 2 | +2 | 9 |
| 3 | Thailand | 5 | 2 | 2 | 1 | +3 | 8 |
| 4 | UAE | 4 | 2 | 0 | 2 | +4 | 6 |
| 5 | Indonesia | 5 | 0 | 0 | 5 | -13 | 0 |
Malaysia squad
| Name | Team | Position |
| --- | --- | --- |
| Khairulazhan Khalid | Selangor | Goalkeeper |
| Farizal Marlias | JDT | Goalkeeper |
| Haziq Nadzli | JDT | Goalkeeper |
| Syahmi Safari | Selangor | Defender |
| Shahrul Saad | Perak | Defender |
| Aidil Zafuan | JDT | Defender |
| La'Vere Corbin-Ong | JDT | Defender |
| Matthew Davies | JDT | Defender |
| Adam Nor Azlin | JDT | Defender |
| Syazwan Andik Ishak | JDT | Defender |
| Dominic Tan | Police Tero | Defender |
| Brendan Gan | Selangor | Midfielder |
| Azam Azih | Pahang | Midfielder |
| Syamer Kutty Abba | JDT | Midfielder |
| Afiq Fazail | JDT | Midfielder |
| Baddrol Bakhtiar | Kedah | Midfielder |
| Danial Amier Norhisham | Felda United | Midfielder |
| Azzizan Nordin | Sabah | Midfielder |
| Mohamadou Sumareh | Pahang | Attacker |
| Akhyar Rashid | JDT | Attacker |
| Safawi Rasid | JDT | Attacker |
| Norshahrul Idlan Talaha | Bangkok Glass | Attacker |
| Syafiq Ahmad | JDT | Attacker |