Wenger insists Alexis wants Arsenal stay but hints wage demands an issue
Chris Myson
Apr 07, 2017 09:28 UTC +00:00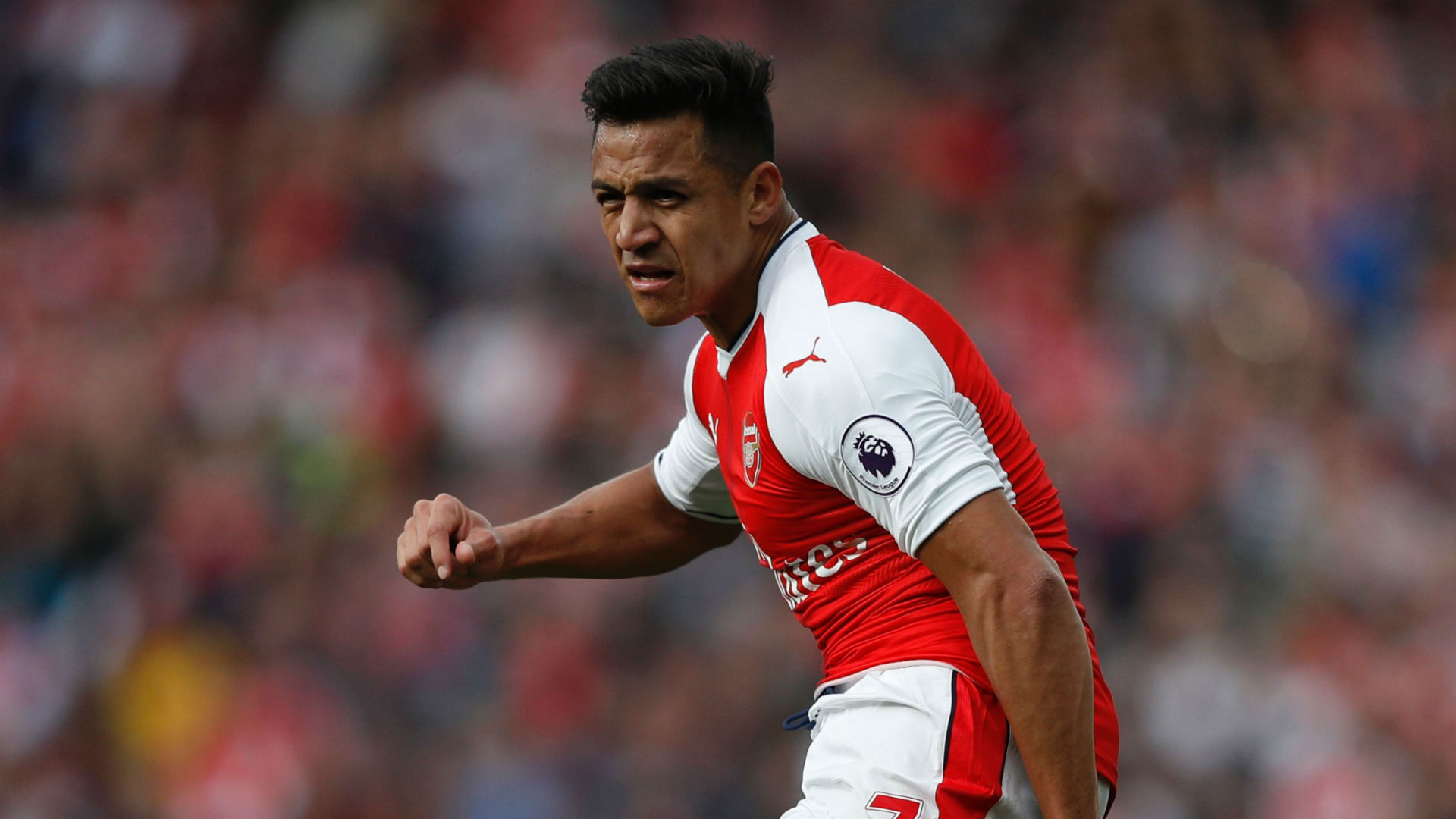 Getty
Arsenal manager Arsene Wenger has reiterated that Alexis Sanchez wants to stay at the club, but concedes finances are proving a stumbling block.
Alexis is out of contract in 2018 and has been linked with moves to Premier League rivals Chelsea and Paris Saint-Germain.
'Alexis ideal No.7 for Man Utd'
Wenger says the club are working to find an agreement with the Chile international, who has 18 Premier League goals this season, and his agent.
But the Arsenal manager is ultimately hopeful of a positive conclusion to talks due to his belief that Alexis wants to remain at the Emirates Stadium.
"I believe that basically he wants to stay at the club and it is down to finding an agreement with his agent," Wenger said ahead of Arsenal's top-flight trip to Crystal Palace on Monday.
Asked if Alexis was waiting to see who Arsenal signed at the end of the season, Wenger replied: "No, I think the players first have to see are they happy at the club.
"After that most of the time it is down to finding an agreement - but finances are involved in it, yes."
Wenger was thrilled with Arsenal's performance in Wednesday's 3-0 victory over West Ham, which moved his side to within four points of Champions League qualification, with a game in hand.
Palace won at Chelsea last weekend, but Wenger hopes his side can maintain momentum.
"I feel we came out of a very difficult period," he said. "We have shown we are united, focused and determined to do things right again.
Wenger reaches Premier League landmark
"That was questioned for a while I think we gave the right response. We have to show that focus until the end of the season, we have a lot to fight for, that is what is at stake.
"We are in a position that, at the moment, is not very comfortable because it is not where we want to be.
"[Having more points than at the same stage last season] is only one positive thing. We know exactly what we have to do - go into the next game and win it.
"Overall we had a hiccup in recent weeks and what is important is for us to move on, give absolutely everything in every game."