FA Cup
Diminished but dignified Wenger's future in the air after FA Cup final feat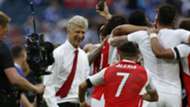 ---
COMMENT
---
Arsene Wenger fumbled in his pocket and pulled out his FA Cup winner's medal for the assembled media to inspect. "For once I have keep my medal so it is a special night for me," he said.
The Arsenal manager is in the habit of giving his winner's medals to members of staff who don't make it to the podium or get one of their own. Not this time. Having watched his players deliver a performance which restored their manager's dignity, Wenger made a point of demonstrating how much this one – above the other six he has – meant to him.
Time to show Arsene Wenger respect
On the pitch, he had lifted the cup three times over his head, giving the Arsenal fans the opportunity to commend him on a record-breaking victory. When the champagne was flowing though and the selfies being snapped, Wenger was far away; up towards the halfway line as the players converged on the Arsenal end. The Frenchman stood apart; observing rather than taking part in the end-of-season celebrations.
Up in the posh seats in his pin-striped suit sat Arsenal's majority shareholder Stan Kroenke. He will have been satisfied with the title but bigger business awaits. Kroenke is due to meet with Wenger on Arsenal territory on Tuesday with the not-so-inconsiderable matter of the manager's future on the line. Would his seventh FA Cup title factor in discussions over his future?
"It would be a bit ridiculous that 20 years depends on one game and that the future of the club depends on one game," he said. "We will know more next week."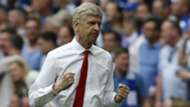 Uncertainty over what path Wenger will take has unquestionably overshadowed Arsenal's campaign.
"This season has been hurt by a blip in March and as well I am convinced now, looking back at this season, by the uncertainty about my future with the players," Wenger said.
It was widely assumed that it would be Wenger's decision to make when it came time to call it quits. The way he spoke on Saturday, though, unfolded the possibility that it was the board who would make the call. It is apparent that Wenger wants to stay but he admits that the power is no longer in his hands.
"There is no perfect way [to leave]," he said. "I just want to do well for his club. After that it is down to the board members [to decide] whether I'm the right man to take this club further and for me to decide am I the right man to take this club further.
"It's not about popularity it's about competence."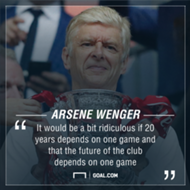 That competence has been called into question more than once during this hostile season. A defeat to Liverpool stirred the disquiet. Damaging losses in the second half of the season to Watford, West Brom and Crystal Palace followed. Had Arsenal won those they would have comfortably walked into the top four.
The virus of Arsenal Fan TV infected right-thinking supporters, giving legitimacy to lunacy and reducing the level of discourse over Wenger to infantile rambling.
Every supporter is entitled to air their grievance but the storm of vindictiveness towards Wenger was disgusting. It had its effect, spreading among fans and prompting marches and protests against the single-most important man in the club's history.
"Wenger Out" became a meme. Every jackass from one side of the world to the other brought along a pathetic homemade sign to any occasion they thought a smartphone might capture them. A winner of 16 major honours reduced to 'bantz'.
"I feel I am in a public job, I accept to be criticised and I accept that people don't agree with me," he said. "But, once the game starts, as a fan you stand behind the team. We played some games in a hostile environment and I cannot accept that."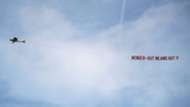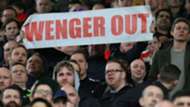 It stung Wenger and turned the tide of opinion against him. Arsenal fans willing to admit – even after this cup win – that they want Wenger to stay are in the minority.  All sense of perspective lost. Three FA Cups in four years and this the first time they've failed to finish in the top four in 20. If that is what a crisis looks like, then I'd like to see stability.
It would appear though that even Wenger senses the sea-change. Arsenal's fans talk about the possibility of a new two-year contract like it's a prison sentence. Never mind the doubles, never mind the Invincibles, only what happened this season matters.
And, yes, Arsenal have finished beneath where they expect but that is no reason for haste. Wenger remains a top draw for players, with Mesut Ozil on the record as to how much of an influence the manager was in his decision to join. Aaron Ramsey pledged allegiance after scoring the winner in the cup final.
Conte's problems at Chelsea exposed by Arsenal
Wenger has demonstrated a canny tactical nous over the last quarter of a season, betraying those who said he was out of touch. His back three very nearly got Arsenal back into the top four and was the defining factor in seeing off Chelsea.
He delivered this FA Cup to an Arsenal supporter base scarcely deserving it. They were sheepish in their praise for Wenger after, cognisant of the abuse they've meted out this season.
This would be a dignified end for Wenger – a proud man. But he is so proud that he would dearly love another shot at shutting up the baying masses. Where once it looked like he would call the tune, it now appears that his power is diminished. He is just a vulnerable man standing in front of his boss with his medal in his pocket asking for one more chance.