Arsenal
Wenger admits Arsenal future call is 'not sorted completely out'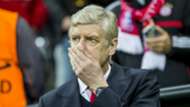 Arsene Wenger has once again refused to clarify his position as Arsenal manager past the end of the season, but says a decision is "clear" in his mind.
The Frenchman finds himself under mounting pressure at Emirates Stadium amid of sorry run of form which has dumped his side out of the Champions League and seen them slip to sixth in the Premier League standings.
Calls for him to be relieved of his duties at the end of a contract that is due to expire in the summer have been steadily mounting in intensity, with protests staged against his reign by disgruntled supporters.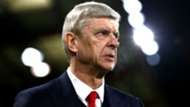 The 67-year-old says neither he nor the club are in a position to reveal their plans at this stage, with the situation yet to be clarified behind the scenes at Emirates Stadium.
When asked at a press conference on Thursday whether he was in a position to make an announcement, Wenger said: "Not today. But I am very clear in my mind.
Ozil feels he is Arsenal scapegoat
"Do I stay two more years? My commitment will be the same. It does not influence my attitude. I've always been clear in my mind.
"It's a subject that is not sorted completely."
Wenger has reiterated throughout a testing period that he remains fully committed to his post, both now and in the future amid talk of a two-year extension.
Arsenal face Manchester City on Sunday at home having not won in the Premier League since a 2-0 triumph over Hull City on February 11, seven weeks ago.