Was Musonda right to rant about being badly treated by Chelsea?
Charly Musonda Jr's ambition spilled over into frustration this week as the Chelsea youngster took to Instagram to express his bitterness over a lack of game time with the first team.
"You sacrifice, you work hard, harder, you give more than what's expected, and often more than you can, because you love what you do and clearly more than you should," he fumed, "and what do you get back?
"Literally, nothing...done.
"However, with this being said, I will continue with same dedication and commitment to this great game."
The 20-year-old has since apologised for the manner of his outburst but his post polarised Chelsea fans. Some believe that Musonda was right to complain about a lack of first-team opportunities, while others are unhappy that he reacted in such public fashion.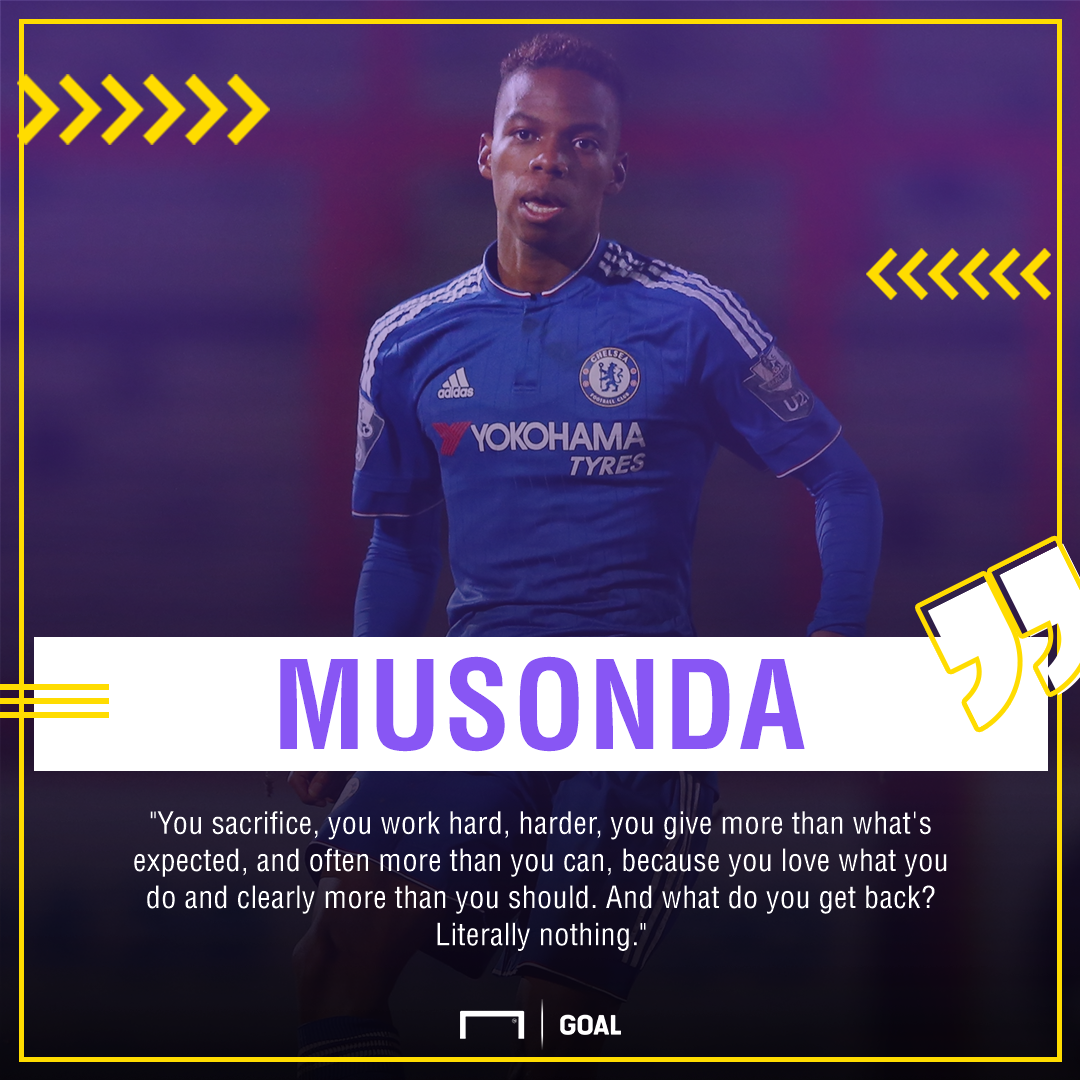 Despite the controversial comments, the Belgian youngster will remain a hugely popular figure among the Stamford Bridge faithful due to his exciting style of play, which he was able to show off on his first start for the club, the 5-1 hammering of Nottingham Forest in the Carabao Cup. He scored in a man of the match-winning display alongside Eden Hazard and Michy Bathsuayi.  
Musonda understandably wants more chances to shine and he's not the first academy player from Chelsea to be left unhappy with a lack of game time.
Nathaniel Chalobah, Nathan Ake, Bertrand Traore and Dominic Solanke all felt that their careers would be better served by moving elsewhere, while Ruben Loftus-Cheek is presently on loan at Crystal Palace. And these are just the academy player departures to have happened in the past few months!
Finally, Charly Musonda Jr has made his Chelsea debut. Everything you need to know about him. #CFC pic.twitter.com/R4RBIkEtZ6 — Nizaar Kinsella (@NizaarKinsella) August 15, 2017
Musonda is another incredible talent that has been developed a Cobham Training Centre. The Belgian could have left west London this summer, with Celtic keen to take him to Glasgow on a permanent deal, but he felt he was good enough to become a regular in Antonio Conte's side.
However, that is proving a tough - and, evidently, a frustrating - challenge.
Musonda is competing for an attacking midfielder spot with proven, international-class players such as Eden Hazard, Pedro and Willian.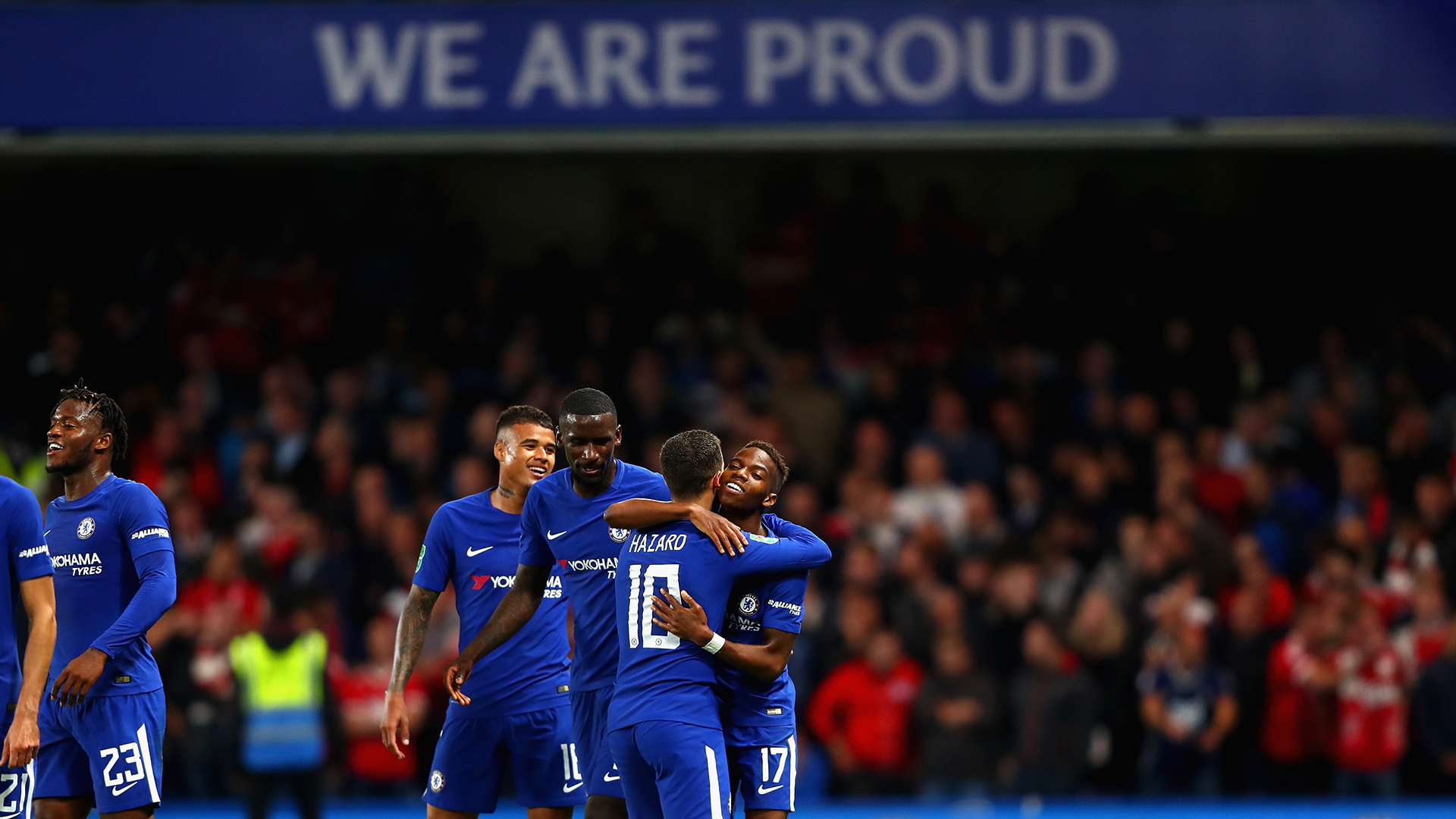 Indeed, it is worth noting that he hadn't started a professional first team match for 362 days until his recent cup display. Approaching his 21st birthday on Sunday, Musonda has only two goals in his 27 professional matches and, at his age, Hazard was already a Ligue 1 winner with Lille with around 150 senior games under his belt.
Still, while the Brussels native can hardly be blamed for his lack of experience in such a competitive environment, he can give himself a better chance of breaking into the first team.
Conte has asked him to bulk up, as well as hinting that Musonda needs to be more versatile.
"We're talking about a young player with really good prospects," the Italian coach enthused. "But now it's important that he works very well. In my mind, he could play like No.10 or like a winger and in the future he could play also as a wing-back."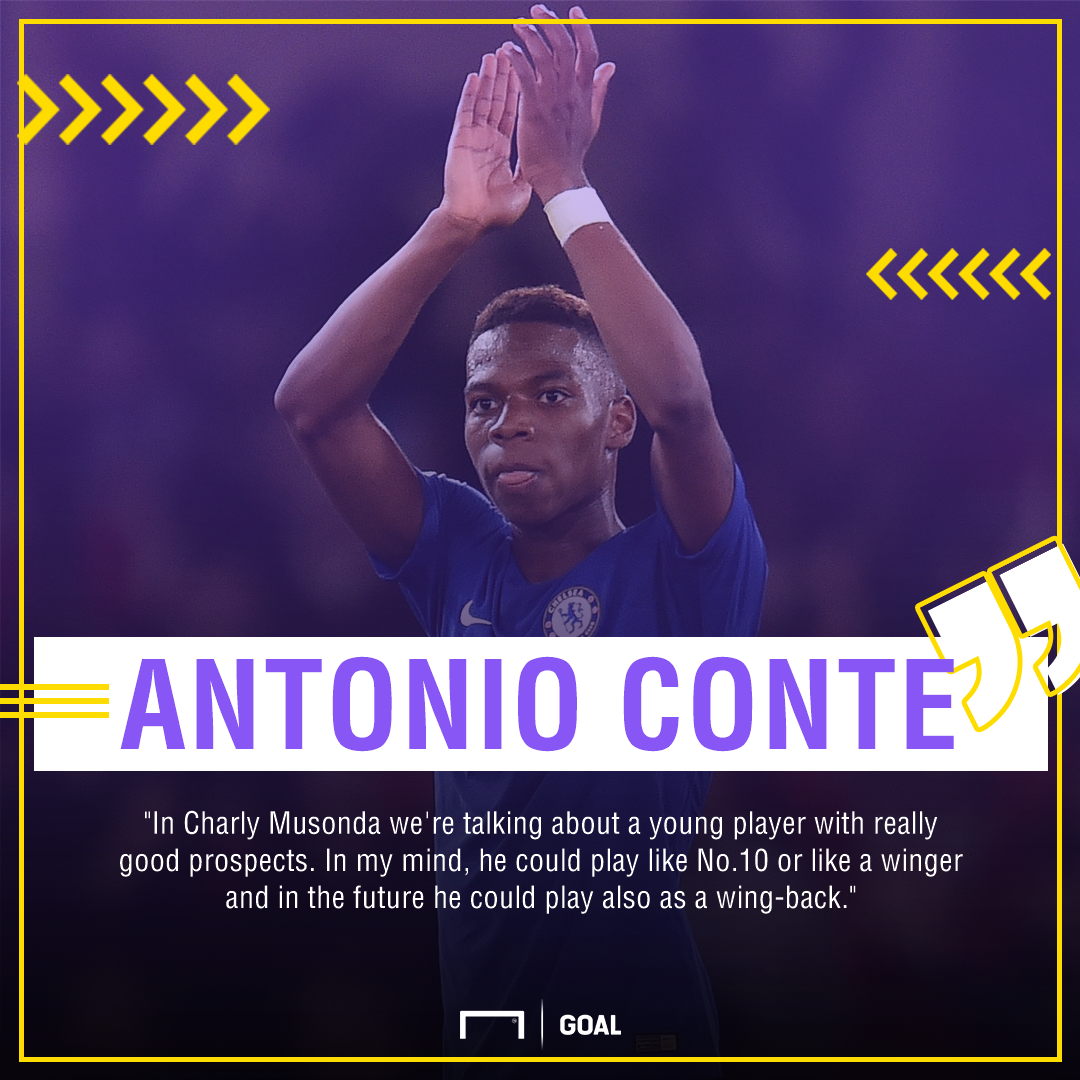 Certainly, the multi-talented Andreas Christensen has shown it is possible for a young Chelsea loanee to make the breakthrough at Stamford Bridge. He played twice as many matches as Musonda over a two-year period thanks to a successful loan spell at Borussia Monchengladbach before returning this summer a better, more experienced player capable of forcing his way into the first-team reckoning.
Musonda, though, got unlucky last season while on loan at Real Betis, where he was an automatic starter before being dropped after the Liga club changed managers.
Now that he has returned to west London, he is not only competing with Hazard & Co. but also fresh batch of players every from arguably the best academy in the world. 
Chelsea have not yet produced Marcus Rashford or Harry Kane but their youth teams are winning trophies at an unprecedented rate .
Of course, Rashford only got his chance to break in at Man United because of an injury crisis and Musonda needs a similar slice of luck at Chelsea. However, he also needs to keep his head down and work harder because, as it stands, Chelsea are quite happy with how things are going.
Stamford Bridge chant:"ooooh Charly Musonda." They like him already. #CFC — Nizaar Kinsella (@NizaarKinsella) September 20, 2017
The production line is churning out players that can be sold on to generate funds for strengthening a successful first team.
Indeed, Chelsea made about £45 million on academy players last summer, helping the club to almost break even in a hyper-inflated market and pay for the likes of Alvaro Morata, Tiemoue Bakayoko and Antonio Rudiger.
While many in Chelsea's academy share the same concerns as Musonda, it is hard to argue with a business model that allows Chelsea to win titles while comfortably adhering to UEFA's Financial Fair Play rules.
One can understand Musonda's frustrations but, in reality, all that matters is the bottom line and Chelsea are a lean, mean winning machine, so what has sentiment got to do with it?
Literally, nothing.