Vermaelen believes he belongs at Barcelona alongside 'unbelievable' Messi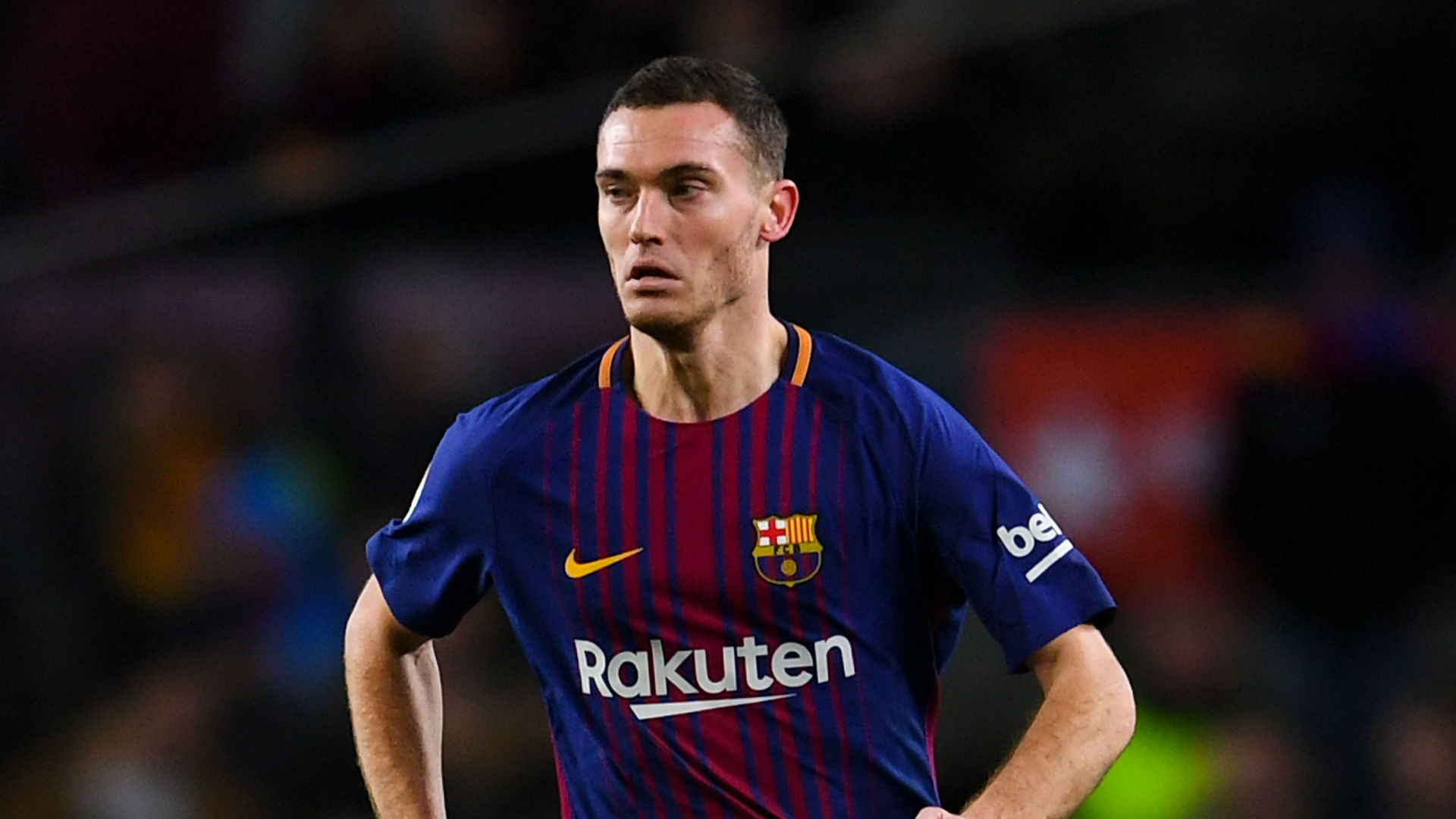 Thomas Vermaelen believes he belongs at Barcelona alongside special talents such as Lionel Messi, despite enduring an injury-ravaged spell at Camp Nou.
The Belgium international defender completed a move to Catalunya from Arsenal in the summer of 2014.
Over the course of three-and-a-half years, the 32-year-old has managed just 35 appearances and spent the 2016-17 campaign on loan at Roma.
He is, however, of the opinion that he is deserving of such a grand stage when fully fit, with regular stints on the sidelines having done little to knock his confidence.
Having managed nine outings for club and country heading into a surprise Clasico start against Real Madrid on December 23, Vermaelen told The Guardian on his return to fitness and form: "I know my qualities so I know I'm able to play for this club but it was always a matter of being fit and feeling good and that is what happened in the preview games.
"I gained confidence and the Clasico was a bit of a present for me because [Javier] Mascherano came back as well, so I wasn't sure if I was starting. I was very honoured I could play that game."
Vermaelen added on the challenges he has faced at Camp Nou: "People have a bit of a wrong view of defenders in Barcelona because they think: 'Ah it's an easy job, they only attack, attack, attack' but the demands are very high.
"Playing in the other team's half doesn't just happen by itself. It's because we keep them under constant pressure.
"If you let them come on to you, we will be under pressure so you push up, push up, push up, every time. That means you have 50 metres at your back and that's not always easy.
"Nor is playing out from the back. Sometimes it would just be easier to kick it forward and that's it, but that's not our way, and it's a bit more enjoyable to play.
"I'm used to playing out from the back but still there are things that are different here from my previous clubs. It's a bit, I don't know the word, advanced."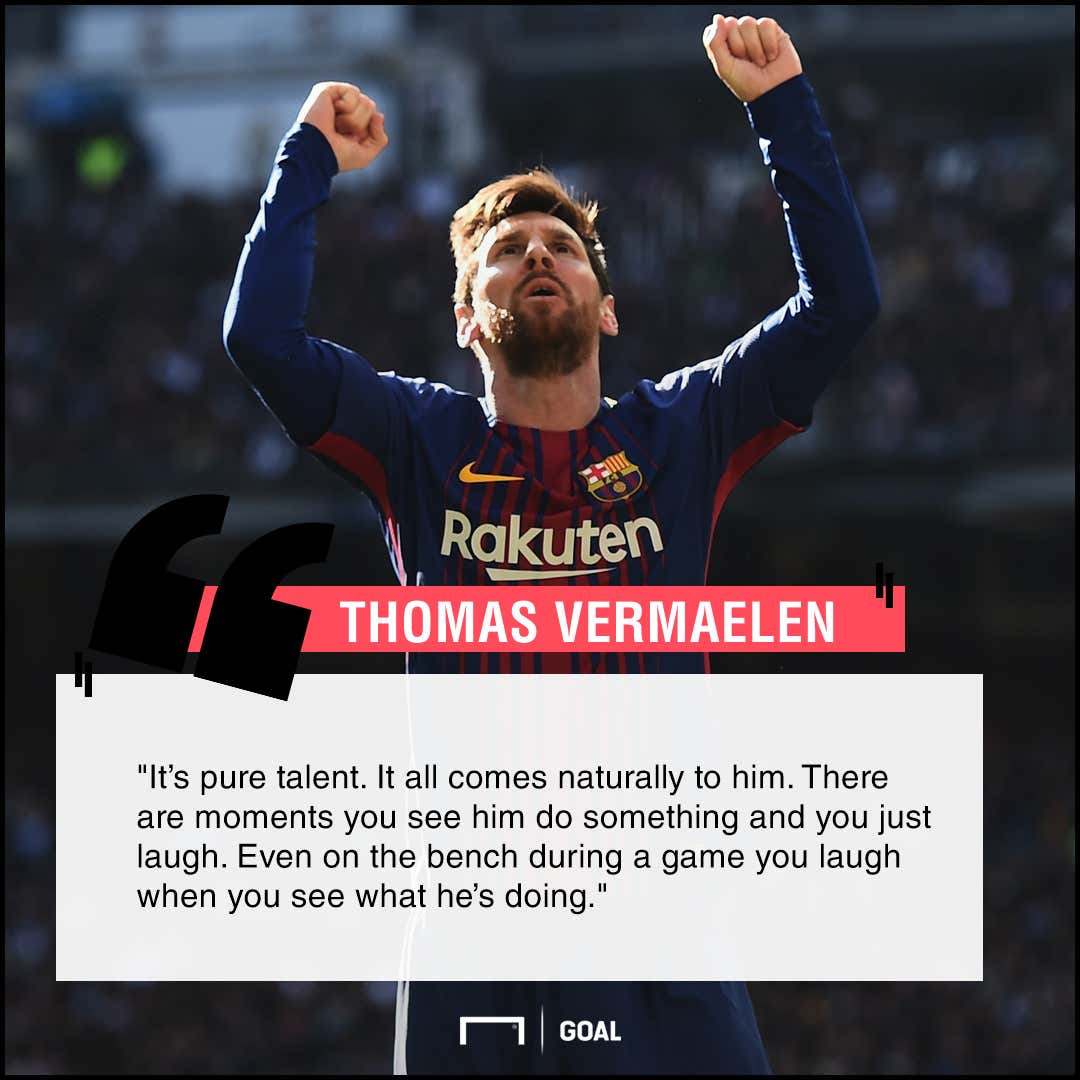 While growing accustomed to the demands of defending at Barcelona, Vermaelen has also been schooled in the art of attacking from one of the greatest of all time – with Argentine magician Messi continuing to amaze both opponents and team-mates.
"It's unbelievable," Vermaelen said of Messi's ability.
"If you gamble that Messi's going to go one way, then he'll go the other. You would think that he does it in games but he does it day-in day-out in training, that's what amazes me.
"When he comes at you on the diagonal at the speed he moves, it's very difficult to defend. You might know he's probably going to shoot off his left foot but he's always quicker. And he can play in that No.10 position too, with defenders at his back, and play assists.
"It's pure talent. It all comes naturally to him. Probably for him it doesn't feel special but for us it looks very special.
"He just does it and gets on with his job. He doesn't get too emotionally involved with players tackling him or anything.
"There are moments you see him do something and you just laugh. Even on the bench during a game you laugh when you see what he's doing; the same as you are at home on your sofa."