Transfers
Theo Hernandez and the 'traitors' who moved from Atleti to Real Madrid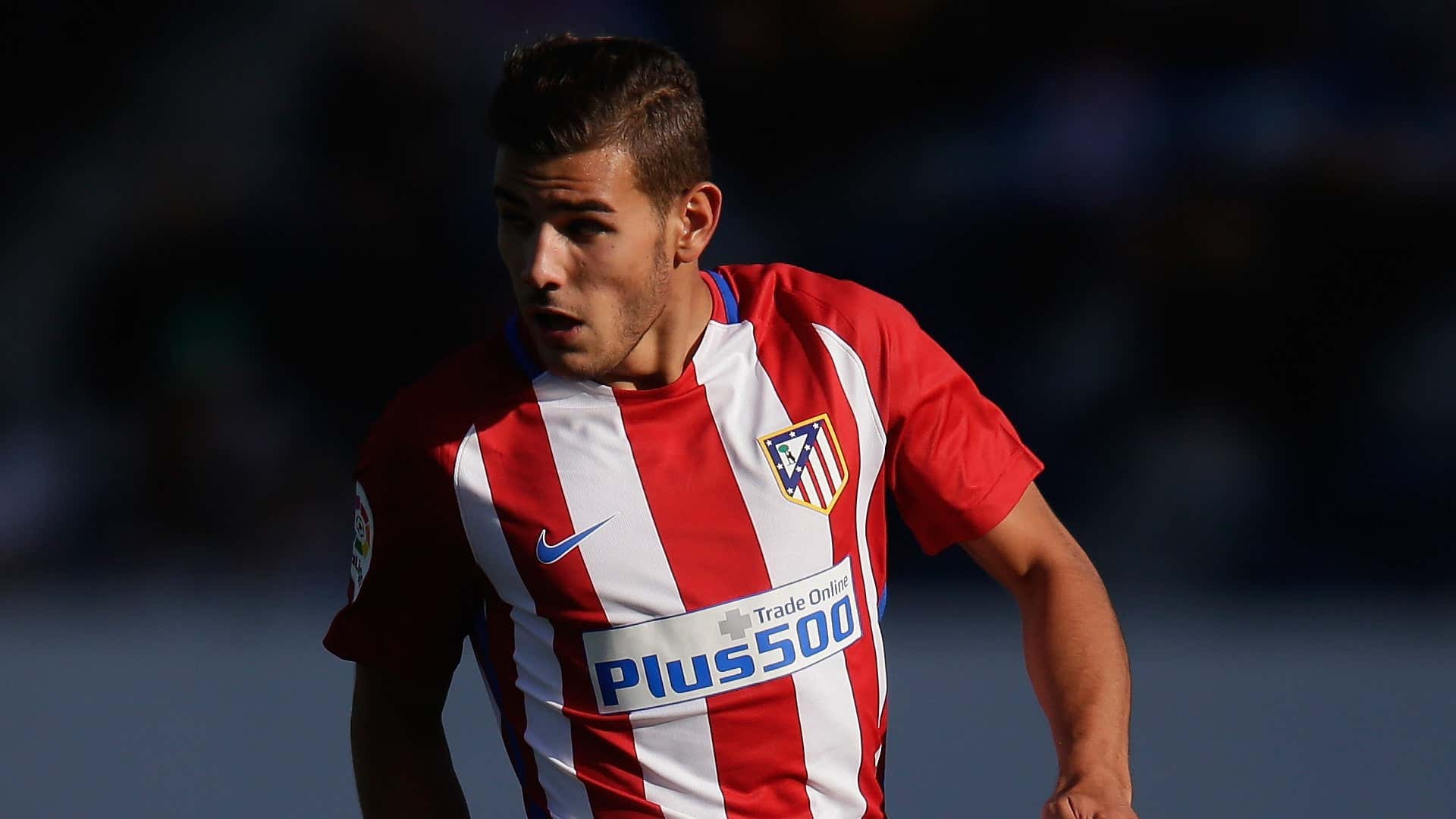 ---
ANALYSIS
---
There is no love lost between Atletico and Real Madrid. Anyone who has attended a match between the Spanish capital's two top teams will soon witness the animosity between the clubs - and that makes moving from one to the other a complicated matter.
Real Madrid sign Theo Hernandez
In recent years, there has been a "non-aggression" pact ruling out such switches anyway and that stopped Sergio Aguero from swapping the Vicente Calderon for the Santiago Bernabeu back in 2011.
But the pact could not prevent Theo Hernandez from leaving Atletico to join Real, with a medical passed in May for the left-back (who spent last season on loan at Alaves) and a transfer completed on Wednesday as Madrid paid his release clause of €24 million (and reportedly a little more in order to maintain good relations with their city rivals) for the talented 19-year-old.
Theo is not the first footballer to move from Atletico to Real, however, and he is unlikely to be the last. Here, a look at some of the players who have made the move from the Manzanares to Chamartin in the past.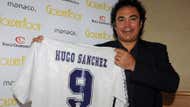 The most famous example of all is probably that of Hugo Sanchez. The Mexican icon signed for Atletico from Pumas in 1981 and spent four seasons at the Vicente Calderon, but it was with Madrid where he really cemented his status as one of the game's greats, scoring over 200 goals for the club between 1985 and 1992.
Coentrao confirms Sporting move
A little later, in 1987, Hugo was joined at the Bernabeu by winger Paco, who came through the youth ranks at Atletico but went on to represent Real until 1994 and also made one appearance for Spain.
In 1994, a 17-year-old striker named Raul Gonzalez made his debut for Madrid and he would go on to become one of the club's greatest players in a career that saw him stay until 2010. He was also the team's all-time top scorer with 323 goals before he was overtaken by Cristiano Ronaldo in 2015.
However, Raul was a youth player at Atletico and only moved to Real after the Rojiblancos decided to completely close down their youth academy. So he was snapped up by Madrid's junior teams instead and the rest, as they say, is history.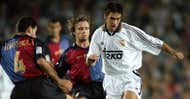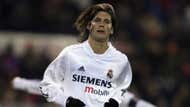 Santiago Solari, a team-mate of Raul for several seasons and now coach of Madrid's B team, Castilla, spent a season and a half at Atletico after moving from River Plate in Argentina. He then stayed for five campaigns at Real, before joining Inter in 2005.
United's Morata bid rejected by Real
There are many examples of players who have moved to Atletico from Madrid, too (including Jose Antonio Reyes, Bernd Schuster and Juan Esnaider), as well as footballers who have had spells at both clubs at different points in their career (like Luis Aragones and Juanito - both of whom only made senior appearances at Atleti and Madrid, respectively).
More recent examples include Atleti full-backs Filipe Luis and Juanfran (who were both youth players at Real), as was midfielder Saul Niguez, while Real striker Alvaro Morata started out at the Vicente Calderon before joining Getafe and later Madrid as a youngster.
Theo's move is much more controversial than those, of course, and he can expect a chorus of boos against Atletico (and his brother Lucas) at the Wanda Metropolitano when the two teams meet next season.