The Cristiano Show! Ronaldo genius denies Costa-inspired Spain in World Cup classic
Last Updated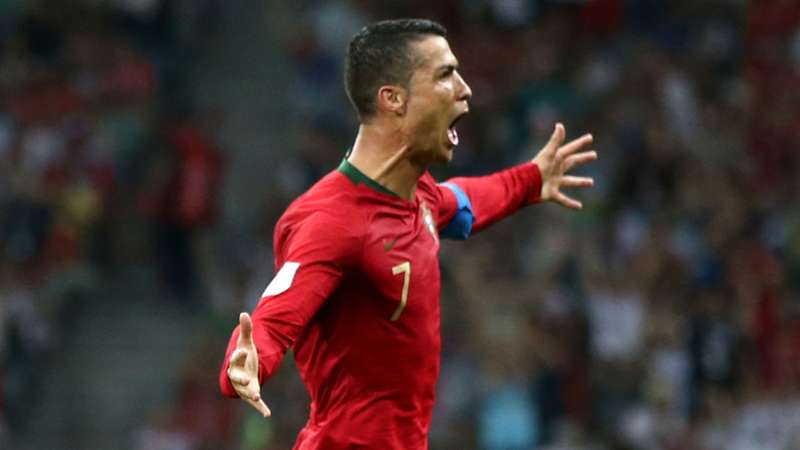 Getty Images
As Cristiano Ronaldo stood over the ball in the 88th minute of Portugal's World Cup opener against Spain, mobile phones went on across the Fisht Stadium. They knew what was coming. Even David de Gea knew what was coming.
Not that he could stop it, of course. Nobody can stop Ronaldo in his bid to rewrite every record in goalscoring history.
By opening the scoring in a sensational 3-3 draw in Sochi, he had become the first player to score in eight consecutive major tournaments, and only the fourth man to score in four consecutive World Cups, after Pele, Uwe Seeler and Miroslav Klose.
After a fortuitous second goal, he then completed his hat-trick with a sublime free-kick that De Gea didn't even bother trying to save. It was his 84th goal, as many as Ferenc Puskas (which makes him the joint-second highest international scorer in history), and the 51st treble of his career.
This latest one made Ronaldo the oldest man to ever score a World Cup hat-trick. But who is to say he won't net another, at another World Cup. He is ageless, a goalscoring machine showing no signs of slowing down.
There is an inevitability about everything he does. It was predictable, and fitting, that he would have the final word in a genuine World Cup classic. We had known that Ronaldo was in peak physical condition but we were utterly unsure of what to expect from Spain.
Sergio Ramos had said their pre-game press conference against Portugal "felt like a funeral". The wake, though, couldn't have been more invigorating.
Many Spanish journalists felt that the sensational decision to sack Julen Lopetegui just two days before the game in Sochi had killed La Roja's hopes of winning the World Cup.
In Sochi, though, they were resurrected in exhilarating fashion, with Diego Costa proving the unlikeliest of saviours as Spain proved they remain an outstanding candidate to triumph in Russia this summer.
The Atletico Madrid striker had flopped at the World Cup in Brazil four years ago, prompting questions over whether his abrasive, direct style was really suited to Spain's possession football. He provided all the answers against Portugal.
Twice Spain fell behind, twice Costa drew them level, before Nacho made it 3-2 with a terrific strike from distance.
Ronaldo's late leveller will have undoubtedly hit Spain hard but it was nothing compared to what they had been through in the preceding days.
This group of players had been left in a state of shock by the news that their beloved boss, Lopetegui, had been sacked for agreeing to take charge of Real Madrid after the World Cup.
At Thursday's dramatic press conference, Ramos didn't even attempt to deny the reports that the players had been upset by the reaction of Spanish Football Federation chief Luis Rubiales.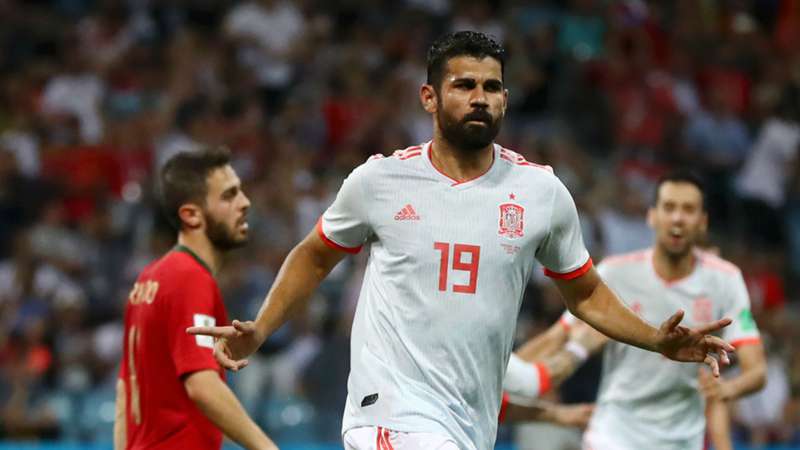 Given their fragile state of mind, the last thing they needed was to concede a penalty after four minutes. But Nacho - playing in the absence of Dani Carvajal - stupidly stepped into an advancing Ronaldo.
In fairness, the right-back made no attempt to play either the ball or the man but that did not matter. By that point, Ronaldo had enough to work with. He instigated contact with his right leg and hurled himself to the floor.
The subsequent was a formality. How Spain would react was less clear. They had already lost their coach and now they were 1-0 down to the European champions after just four minutes of play in their tournament opener.
This was the mother of all tests of character, the kind of Spanish inquisition nobody could have expected. But credit to Hierro and his players, they rolled up their sleeves (literally in the case of the coach, who threw off his jacket around 20 minutes in) and took control of the game.
Portugal posed a serious threat on the break but Spain's equaliser was deserved. Whether it was legal was another matter altogether.
Diego Costa finished brilliantly, utterly bamboozling Jose Fonte before firing low in the bottom left corner of the Portuguese goal. However, he had led with his elbow when challenging Pepe in the air for Sergio Busquets' long ball forward and clearly caught the centre-half in the neck.
Pepe being Pepe, he of course went down clutching his face but he nonetheless had legitimate grounds for complaint. Not that Costa cared. After his World Cup woe in his native Brazil in 2014, this was belated redemption.
It was also classic Costa, with old-school centre-forward play earning him a significant early victory in football's version of 'The Battle of the Bastards' with Pepe.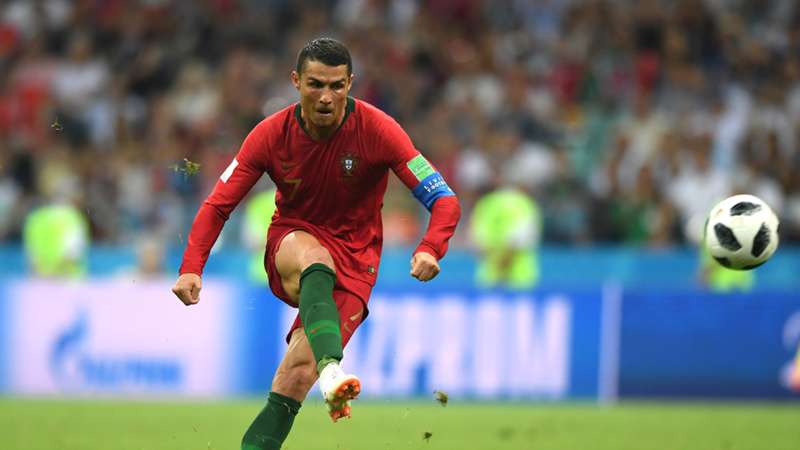 Buoyed by their equaliser, Spain played with even greater freedom and Isco's audacious long-range drive cannoned off the crossbar but, crucially, bounced on to the line, rather than over it.
Another goal was coming. That Portugal scored it was surprising. That De Gea was wholly responsible was shocking.
Ronaldo's low shot from the edge of area was well struck but Manchester United's No.1 made a mess of it, allowing the ball to squirm past him. It was a truly inexplicable error. Indeed, there was not a hint of an earlier concussion...
After De Gea's error, though, Spain left the field dazed and confused, unsure of how they trailed 2-1 in a game they had been controlling.
They did not panic, though. Hierro clearly made his presence felt at the interval, as Spain turned the game on its head with two goals in three minutes.
Costa scored the first but it was all about the awesome leap and knockdown from Sergio Busquets, while the second was a sweet strike from Nacho, who demonstrated fantastic technique and control over an awkward half-volley.
It looked like it would prove the winner but Ronaldo wasn't finished, with Spain, or the record books.
Sergio Ramos had said of his Real club-mate in his pre-game press conference, "To be honest, I'd rather have Cris in my side than against me."
It was almost as if he knew what was coming. Then again, we all did.