'Shame on you!' - Keane blasts Man Utd and Liverpool for celebrating top-four finishes
Last Updated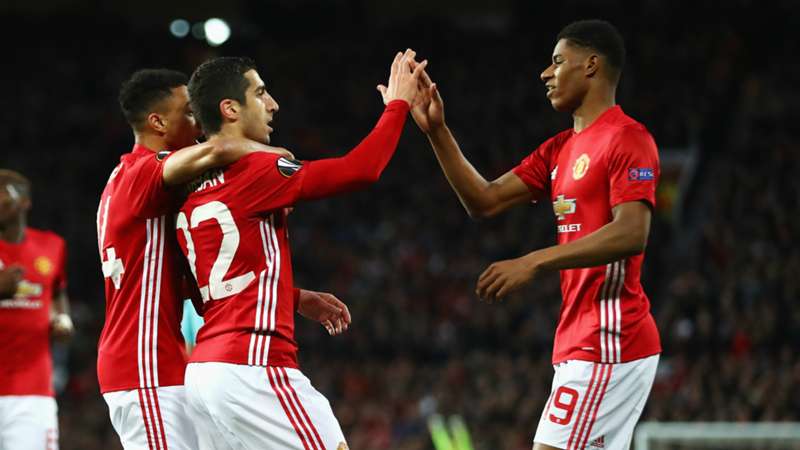 Getty Images
Roy Keane says the emphasis placed on top-four finishes by the likes of Manchester United and Liverpool makes him "cringe".
The former Republic of Ireland international formed part of an era of dominance for United under Sir Alex Ferguson in which they considered anything less than Premier League title glory and a strong Champions League challenge to have been a failure.
Mourinho in reserve team warning
They would also place plenty of importance on domestic cups, with the Red Devils' treble-winning heroics of 1999 helping to highlight how success on multiple fronts was prioritised.
United have done something similar this season, with silverware collected and competed for at home and abroad, but qualification for the Champions League through their league standing or a Europa League triumph is still considered to be the ultimate goal – and they are not the only ones to have adopted such a mindset.
"When I see clubs like Liverpool and Man United celebrating getting into the top four, I cringe at it, I really do," Keane said at a Show Racism the Red Card event.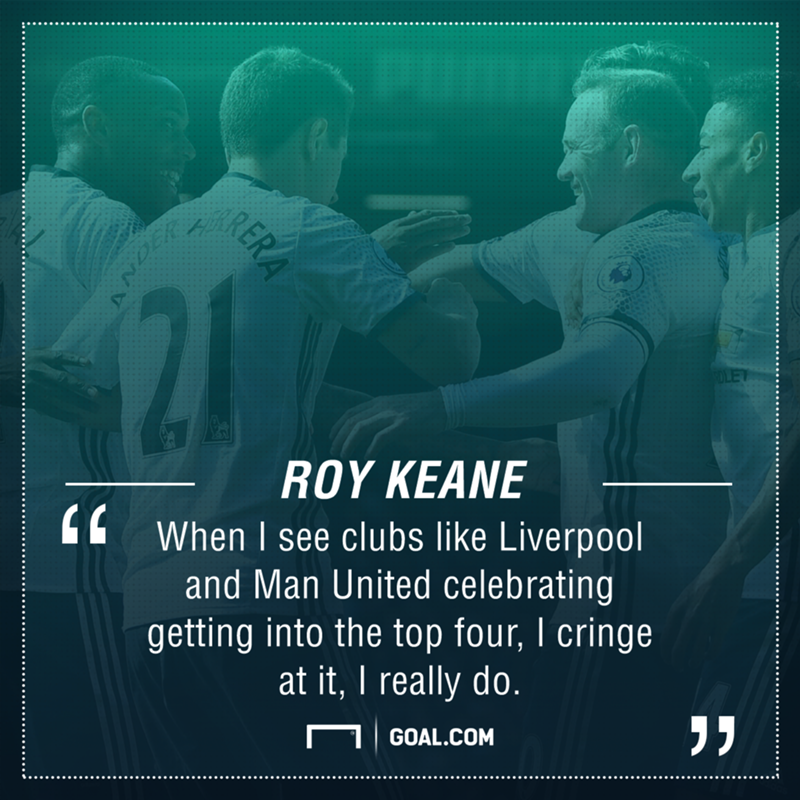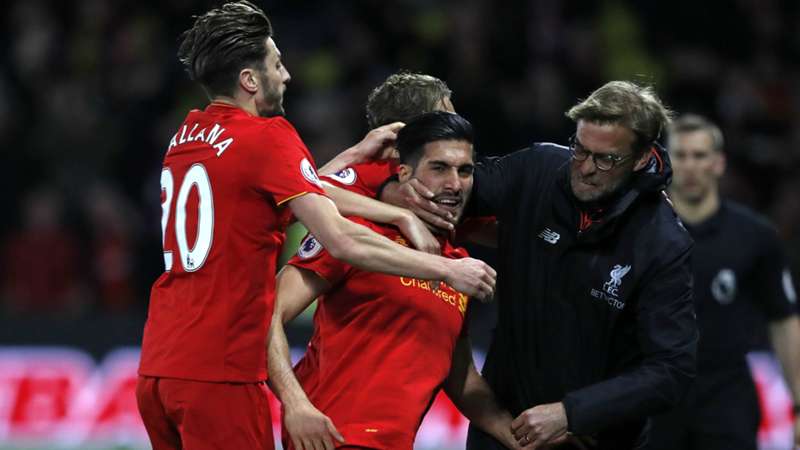 "Any of these big clubs - do you think that Real Madrid and Barcelona would be celebrating getting fourth? Come on, get a grip. It is about getting your hands on a trophy.
"People talk about getting into the top four because of the financial rewards and it was great for teams like Leicester to qualify but for the big teams, Man United, Chelsea, Arsenal, celebrating fourth? I say shame on you."
Liverpool take advantage of slips from rivals
United sit fifth in the Premier League table at present, one point behind arch-rivals Manchester City.
Liverpool, meanwhile, occupy third spot.
Both sides have been out of title contention for some time, with their focus having been narrowed to merely securing qualification for European football's premier club competition for 2017-18.