Schweinsteiger: Bayern Munich will win the Champions League again very soon
Last Updated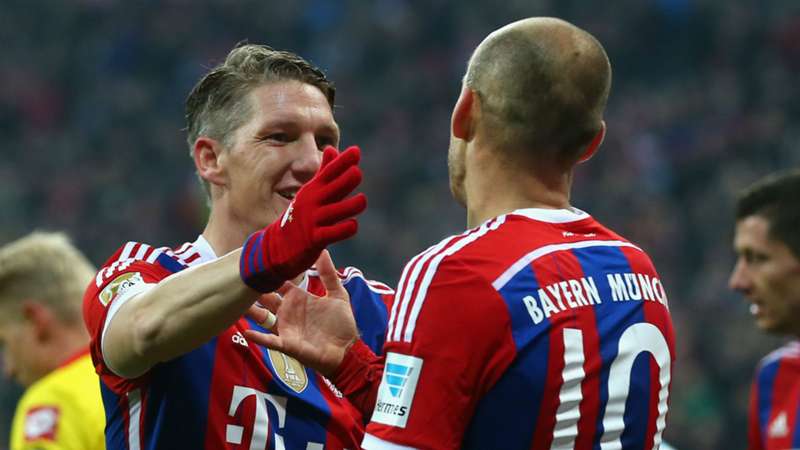 Getty
Bayern Munich will only add one piece of silverware to their sizable trophy case when the current season is over — the club's record fifth consecutive Bundesliga title — but as modest as that haul may be by the German giants' lofty standards, Bastian Schweinsteiger doesn't believe that means the team need to rebuild.
The World Cup-winning midfielder, who left Bayern for Manchester United in 2015 and is now playing in the United States for Major League Soccer's Chicago Fire, still believes Bayern Munich are a powerhouse and doesn't agree with the suggestion that they might be in need of a shake-up.
Bayern hit out at 'false' Sanches fee claims
"No, Bayern Munich is for me one of the top three clubs at the moment in the world," Schweinsteiger told Goal . "It's not easy when you lose in the Champions League, or you when lose the cup. I know what it feels like. But still, Bayern Munich is a huge club and they don't need a transition in my eyes.
"They have great players, they have everything there. Sometimes in these matches, when Real Madrid, Barcelona or Bayern Munich or Juventus Turin are playing against each other, there are small details that make the difference if you win or not."
Schweinsteiger admitted he wasn't happy about seeing Bayern fall to Real Madrid in the Champions League quarterfinals, and to Borussia Dortmund in the DFB Pokal semifinals, but the 2013 Champions League winner doesn't think it will be long before his former club is on top of Europe once again.
"I'm quite sure in the next two or three years they're going to win the Champions League again," Schweinsteiger said.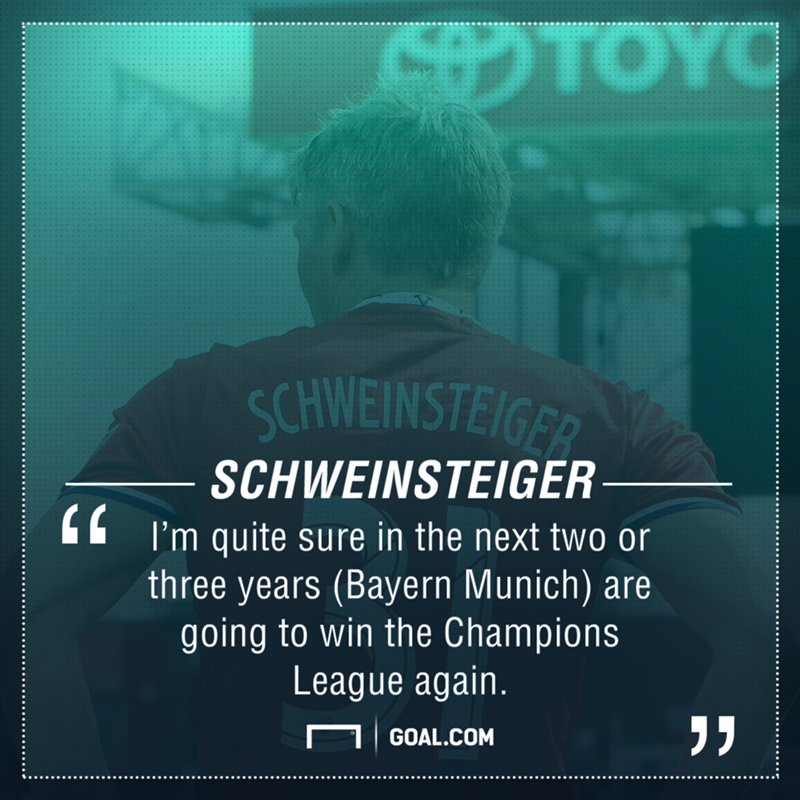 The 32-year-old is enjoying a strong start to his stint in MLS, though he is still working to shake off the rust from his nightmare stretch with Manchester United. He is under contract for the current season, but based on how things are going for him in Chicago, an extended stay looks like a real possibility.
As for an eventual return to Bayern Munich in some sort of executive role, or even as a manager, don't hold your breath.
"Actually, I'm not thinking about (returning to Bayern). I'm more thinking about things that are important at the moment, which is the Chicago Fire," Schweinsteiger said. "But I will come back to Munich. The beer gardens are quite nice there."
Bayern will be sure to leave the door open for Schweinsteiger's return considering the pivotal role he played in helping the Bavarians rejoin the European elite, a status Bayern didn't necessarily hold when Schweinsteiger began with the first team in 2002.
"I remember when I started my career in Munich you couldn't say before the season that we want to win the Champions League," Schweinsteiger said. "And my goal was to help the club — of course with other players as well — to get the club on this level to say before the preseason that want to win the Champions League. When we won the treble with Bayern — we actually also lost the Champions League final twice before — we were on the>