Russia Diary: Timur Sidelnikov - "Football is loved because it is for everyone, anywhere"
This article is in collaboration with Vivo who are the official sponsor of the 2018 World Cup, the 2021 Confederations Cup and also the 2022 World Cup. All the photos and videos in this article were clicked through the limited edition World Vivo V9 phones.
On a sojourn through Russia whose landscape is all about the World Cup now, Goal was introduced to Timur Sidelnikov, a prominent YouTube influencer in the country and someone who has been invited by mobile manufacturer Vivo to be the Super Fan for the tournament.
Sidelnikov's first experience was that of standing pitchside at the Luzhniki Stadium as the Russian and Saudi squads warmed up ahead of the World Cup opener. 
The Russian, who has over a million and a half subscribers tuning in to his YouTube account, was impressed with the décor and atmosphere in the arena ahead of the big kick-off.
"It (the World Cup) is a big show. This is the main reason why I'm willing to come here. [Atmosphere] It's really incredible, very colourful and very massive," praised Sidelnikov.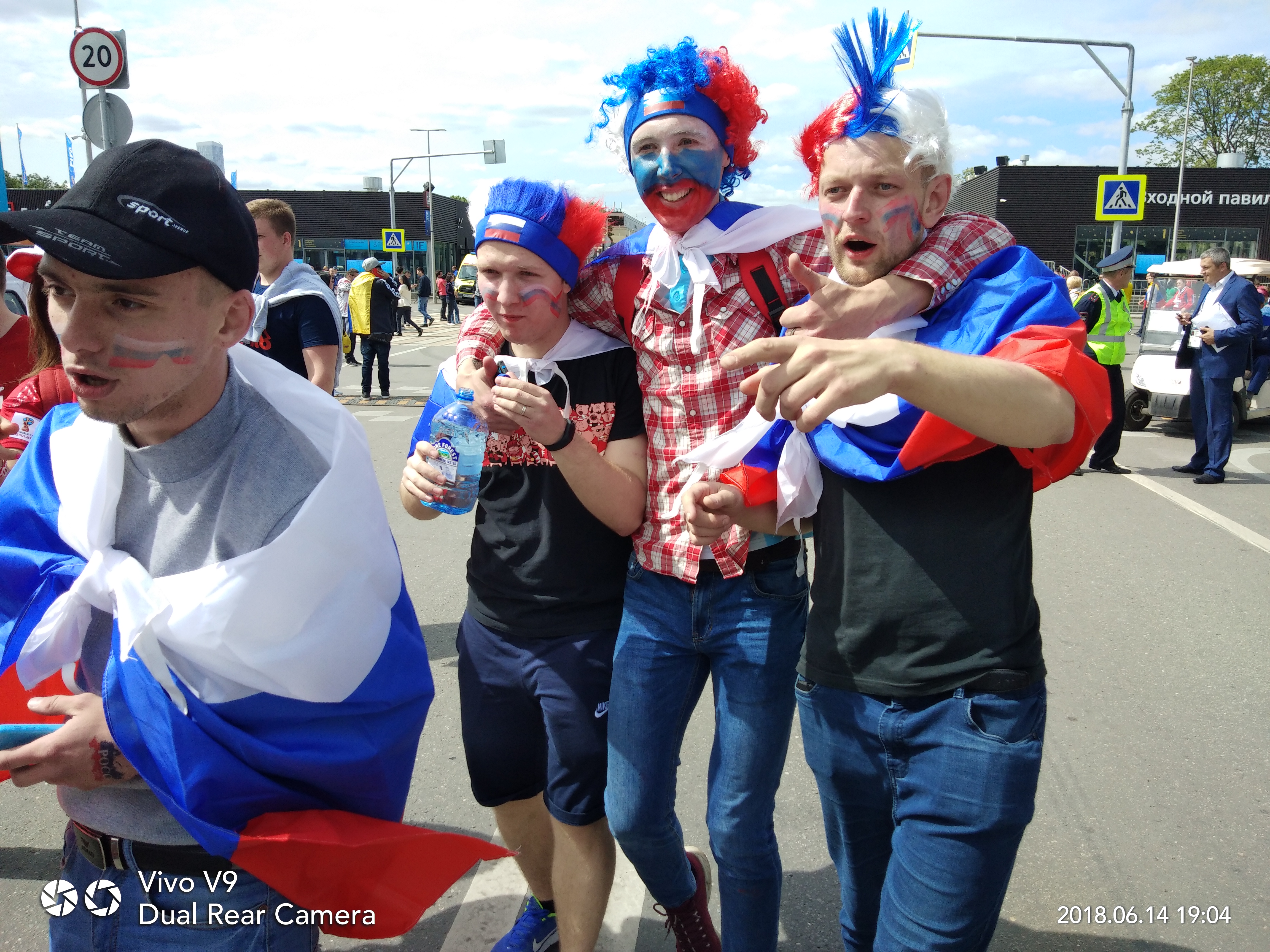 He, however, has a regret. "But one thing is unfortunate. As the sun (which is still scorching at six o'clock) is bright, there are no fireworks. Fireworks would have been special."
Sidelnikov's night grew even more remarkable following a Russian landslide victory over Saudi Arabia with a 5-0 scoreline. The excitement of the Russian supporters was noticeable and the Super Fan too enjoyed it.
A Mohammed Salah-led Egypt and an ebullient Uruguay, off the mark with a late win against Egypt in the first game, await Russia next. Sidelnikov is hopeful of another win in the group to help them cross over into the knockout stages.
"Russia won by an incredible scoreline of 5-0. I think we should expect the players to perform even better. I think we will definitely win one of the two matches," he remarked.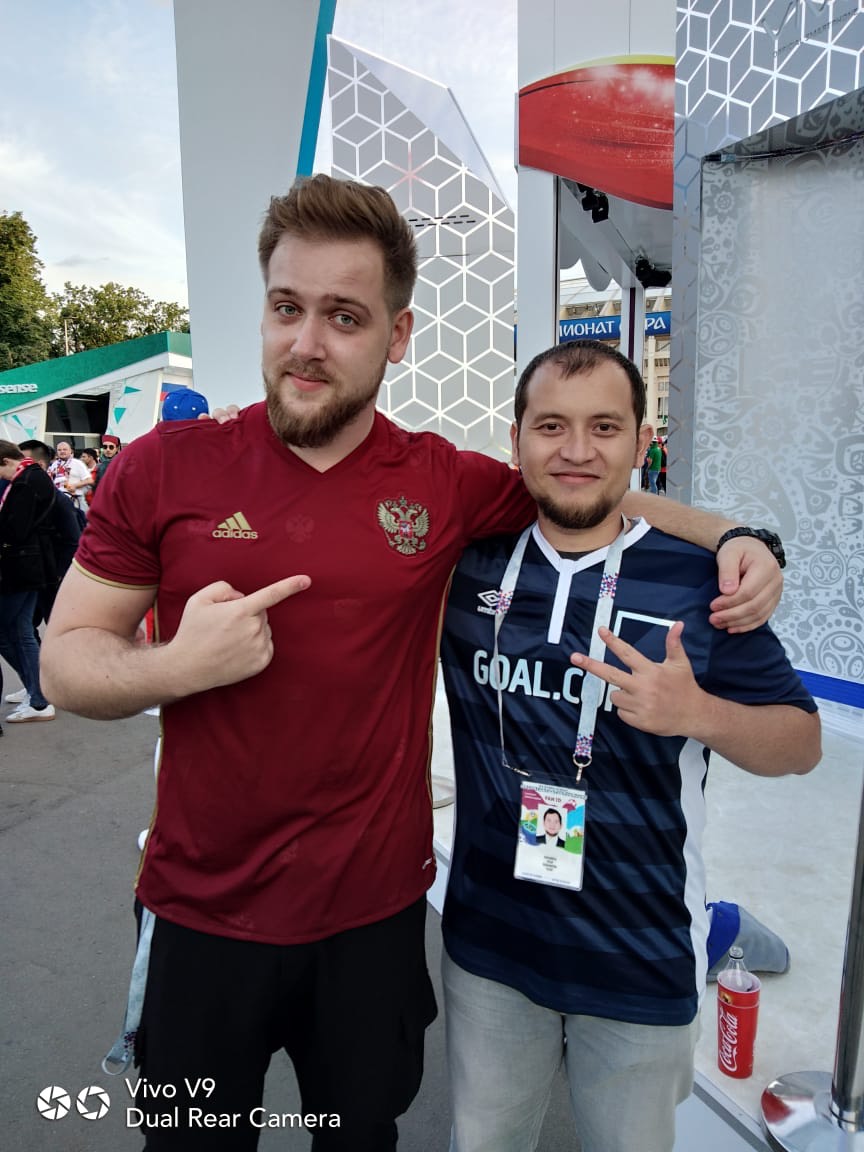 Finally, the talk shifted to how football became Russia's favourite sport. 
Sidelnikov regales, "I know football is very popular. You can see 78000 people coming here and almost a quarter of them are Russians. And all my friends love football and we have a lot of football schools."
"Football is very popular because football does not need special equipment. 
"You can play football anywhere, anytime, if you have a ball. Football is for everyone, anywhere," he concluded.