Indian Super League
Reliance Foundation Young Champs 2017: Scouting kicks-off for third batch on 6th April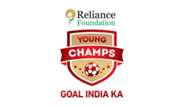 The Reliance Foundation Young Champs (RYFC) will commence their pan-India annual scouting programme for the third year running on Thursday, 6th April 2017 in Mumbai.

A pet project of the Indian Super League (ISL), the programme aims to identify and develop young kids between the ages of 11 and 14 to nurture them through a residential football scholarship.

All eight franchises of the ISL contribute through their various grassroots initiatives to help scout the talents who are ultimately hosted at RYFC's Navi Mumbai facility. Over the past two years, the programme has successfully selected 41 'Young Champs'.

Piet Hubers, Technical Director, ISL Grassroots and Mark Veassen, Coach, RFYC will lead a team of grassroots coaches over the next eight days visiting the ISL club cities to identify promising talents for RFYC's third batch.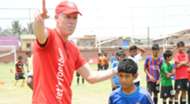 Post the preliminary round, the selected talents will be called upon for a week long (2-8 May 2017) final round of selection in Mumbai. The shortlisted candidates will receive fully-paid residential scholarship for developing their all-round game and fulfilling their academic ambitions at the Reliance Foundation School inNavi Mumbai.
Since it's inception, the talents have had the opportunity to visit various Premier League clubs to play friendlies with respective academy teams as well as compete in domestic tournaments in
India
.
The dates for the first phase of scouting are:
6 April - Mumbai
7 April - Kolkata
8 April - Guwahati
9 April - New Delhi
10 April - Kochi
11 April - Chennai
12 April - Goa
13 April - Pune