Brazil
Pele vs Zico, the Match for Peace - Brazil's charitable causes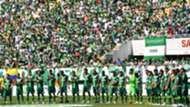 On Wednesday, Brazil host Colombia in what history will remember as a Jogo da Amizade (Game of Friendship). 
The match will take place at the Nilton Santos Stadium in Rio de Janeiro to help raise funds for the families of those who lost their lives in the Chapecoense air disaster.
---
READ MORE: 
Media Watch: The Brazil squad | Brazil training LIVE | Staying Power: playing for their futures
---
It will also be an evening for Brazilian football to thank Colombian football for the tremendous solidarity it displayed in the wake of the crash, with well over 100,000 locals flocking to the Medellin stadium that was supposed to host the first leg of Chape's Copa Sul-Americana final vs Atletico Nacional.
It will be another page in the history of Brazilian football reserved for a 'social friendly', when the Selecao put their usual business aside to aid a charitable cause.
In 2004, for example, the team led by Carlos Alberto Parreira faced Haiti in the game that became known as the 'Match for Peace'.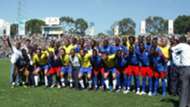 The friendly that day had been organised by the United Nations to help promote peace and reconciliation on an island that may well be small, but had been forced to endure some big problems. 
Deep in economic crisis and civil unrest, more than half the population were below the poverty line. Brazil ran out 6-0 winners, but left smiles of joy on the faces of a people who were suffering.
In 1976, the Maracana played host to the Selecao's philanthropy, as Brazil met Flamengo as a way of honouring, and to raise funds for the family of, Geraldo Assoviador, a young player from the Rubro-Negro who had tragically passed away after complications following a routine surgery.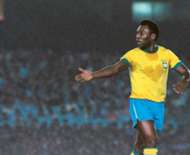 An estimated 142,000 people witnessed something historic that day as Pele and Zico stood on opposite sides, the reigning King of Brazilian football facing off against his natural heir.
Goals from Paulinho and Luis Paulo saw Flamengo triumph 2-0 in a successful fundraising exercise that provided significant financial support to Geraldo's family.
Brazil face Colombia on Wednesday at the Nilton Santos Stadium in Rio de Janeiro at 21:45 (Brasilia time).