'Ozil has to turn up more often' - Seaman takes aim at German playmaker and Bellerin
Chris Burton
May 04, 2018 12:08 UTC +00:00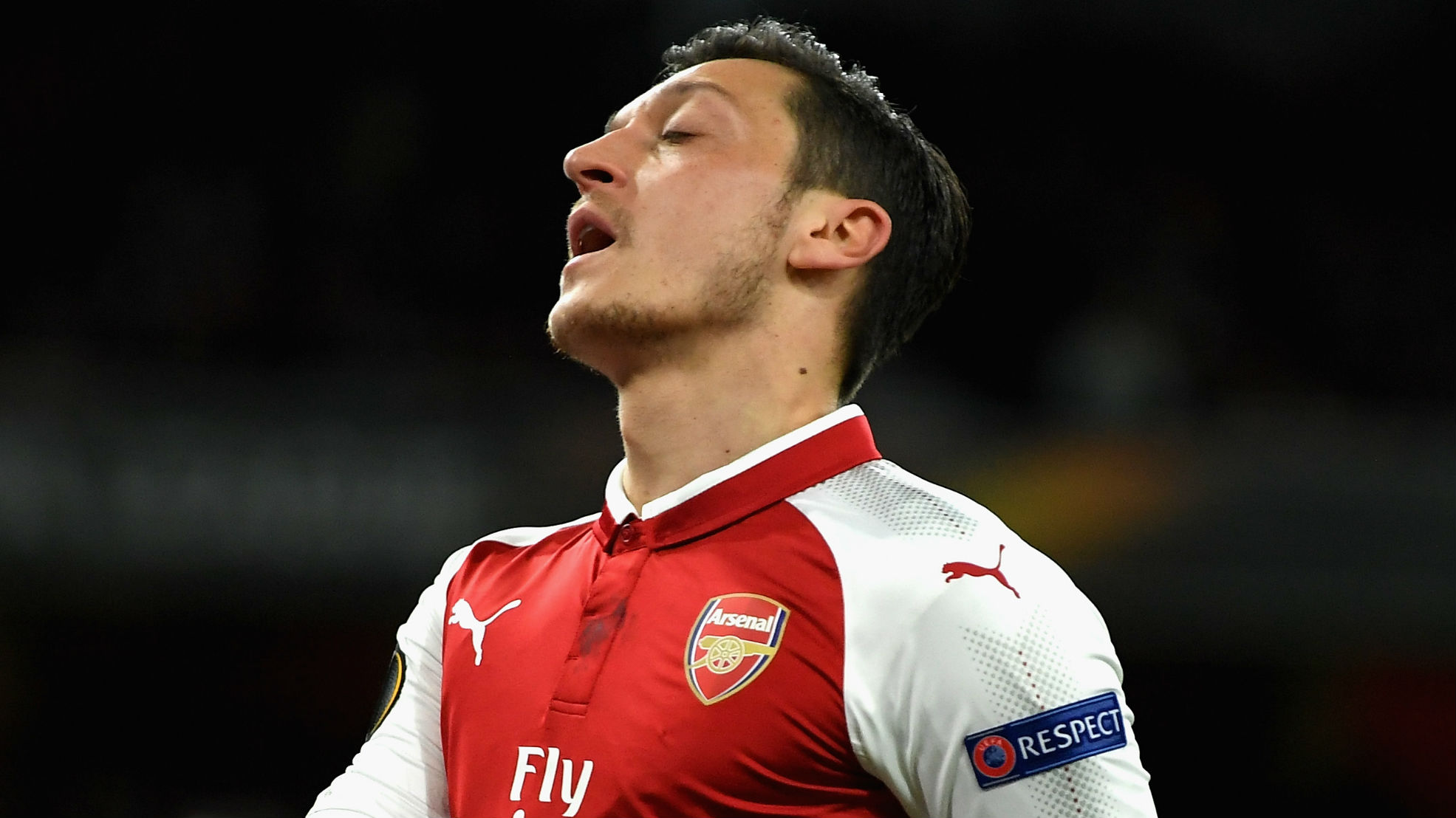 Mike Hewitt
Mesut Ozil has been told by Arsenal legend David Seaman that he has "turn up more often", while Hector Bellerin has been accused of losing the ability to defend.
Both men disappointed for the Gunners on Thursday as they suffered a 1-0 defeat away at Atletico Madrid to crash out of the Europa League.
Having exited that competition at the semi-final stage, Arsene Wenger is now destined to walk from a post he has occupied for 22 years empty-handed and without Champions League qualification.
Ozil has shouldered much of the criticism for failing to inspire Arsenal on an evening in which they needed him most, with Martin Keown having suggested that he is "not fit to wear the shirt".
Seaman has echoed those comments, telling talkSPORT: "I can understand the frustration with Ozil.
"When he's on song, he is fantastic, but there have been quite a few times in big games when he just hasn't turned up and last night was one of them.
"Sometimes he looks like he's not bothered or he's getting upset and he's not happy with other players, but I think that's just the way he plays.
"It's so frustrating because he's got so much talent and he is such a good player, but he needs to turn up more often. I can totally understand why the fans are so frustrated."
Former Arsenal goalkeeper Seaman also feels that Spanish full-back Bellerin let the Gunners down at Wanda Metropolitano.
It was his failure to track a run from Diego Costa which allowed the former Chelsea striker to net the decisive goal in a two-legged tie, with his concentration and tactical nous once again being called into question.
Seaman added: "Over the two ties it was down to two basic defending mistakes.
"Once Atletico went 1-0 up it was game-over. We all know they can defend a lead, they remind me so much of the old Arsenal.
"I think Bellerin is a better attacker than he is a defender, and for a right-back it should be totally the other way around.
"He's got the pace but, for me, there's just an art to defending and it looks like he's lost it a little bit."