Neymar, Kaka and the top 10 Brazilian scorers in Champions League history
Last Updated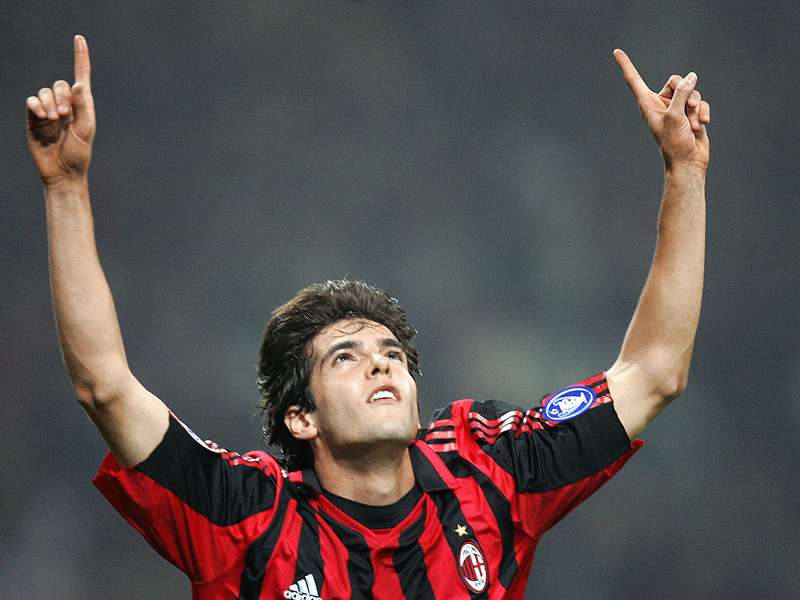 Getty Images
---
Willian – 17 goals, 64 appearances
---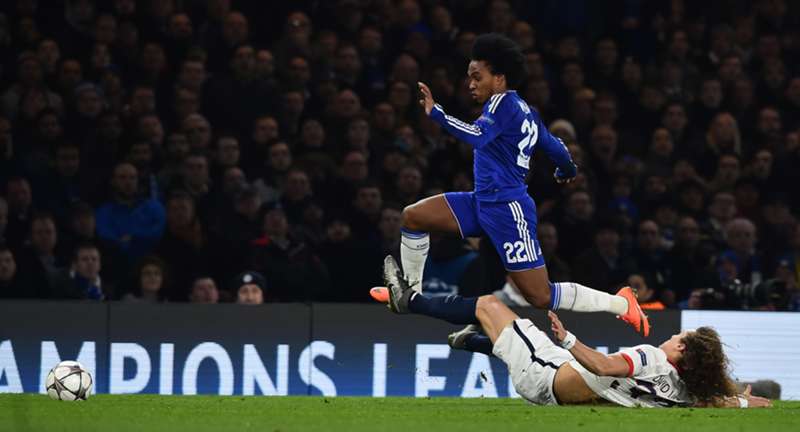 Chelsea star Willian has been amassing Champions League goals for the last decade. His first arrived in his second season playing in the competition for Ukrainian side Shakhtar Donetsk, a strike in a 5-0 thrashing of Basel at home, with 16 goals following since then.
Curiously, in the season he saw the most European football at this level, the 2013-14 campaign with Chelsea and his first at Stamford Bridge, he failed to score a single goal. Indeed, it took him until his 16th outing with the Blues to net, but since opening his account against Schalke he has barely stopped.
The 2015-16 season was his most successful on a personal basis, as he scored five in eight outings.
---
Hulk – 17 goals, 50 appearances
---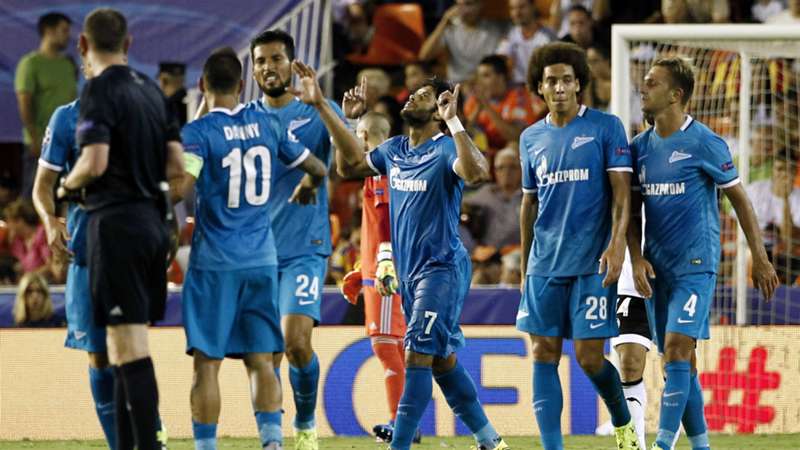 Now playing for Shanghai SIPG, Brazil international forward Hulk spent the best years of his career as one of Europe's most enigmatic strikers in spells with Porto and Zenit St Petersburg, during which time he amassed 17 Champions League goals.
Noted for his sheer physical strength, the 32-year-old waited 13 games to break his duck in the competition but was thereafter a steady scorer, reaching the respectable mark of four goals on three occasions, including his last season in Europe, when he matched that number of strikes with assists.
Indeed, he marked what will likely prove to be his final UEFA Champions League match with a goal, netting against Benfica with what was ultimately a consolation in a last-16 second-leg defeat.
---
Juninho – 18 goals, 59 appearance
---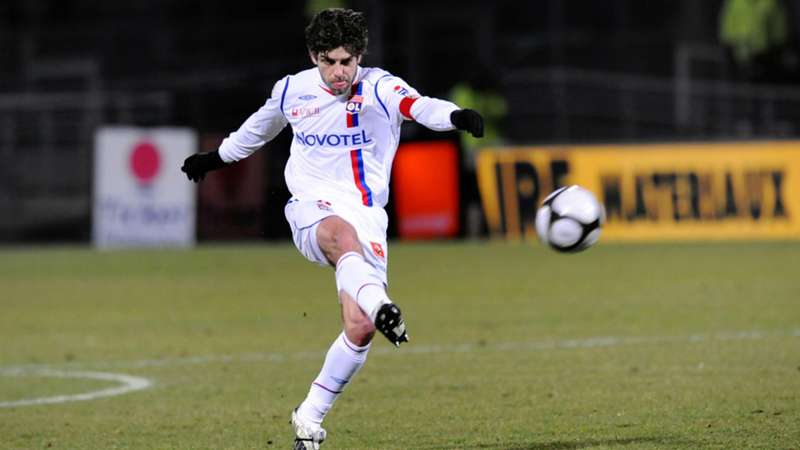 During Lyon's dominance of French football in the early part of the millennium, Juninho was one of the stars of the world game.
His long-range shooting was a quality that particularly caught the eye, and he can lay claim to being one of the greatest free-kick takers ever, having been one of the pioneers of the 'knuckleball' style of effort regularly seen taken today.
---
Ronaldinho – 18 goals, 47 appearance
---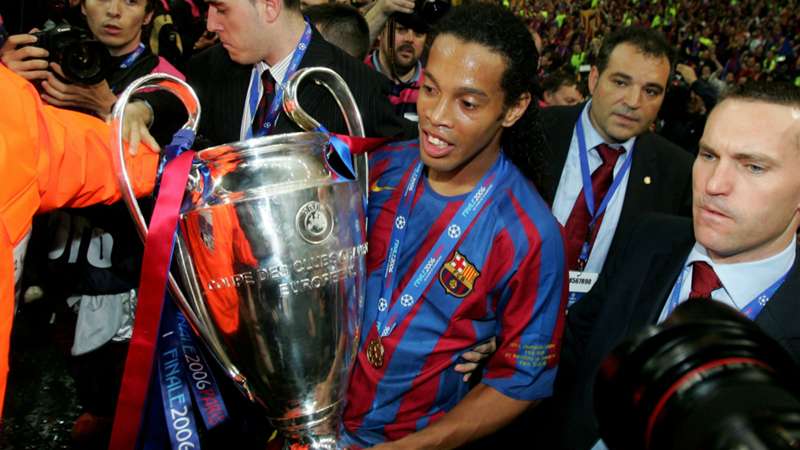 Before Ronaldinho arrived at Barcelona, the Catalan club had gone 14 years without winning the Champions League, yet he more than anyone allowed them to break that duck and to set the scene for the great teams of the Pep Guardiola years.
The Brazilian, who also played in the competition for AC Milan, is known for his outrageous moments of individual skill, such as the flip-flap, which tied many defenders in knots all over the continent, but he also boasted a pretty strong scoring record.
An outrageous toe poke against Chelsea will go down as one of his most memorable Champions League goals.
---
Luiz Adriano – 21 goals, 47 appearances
---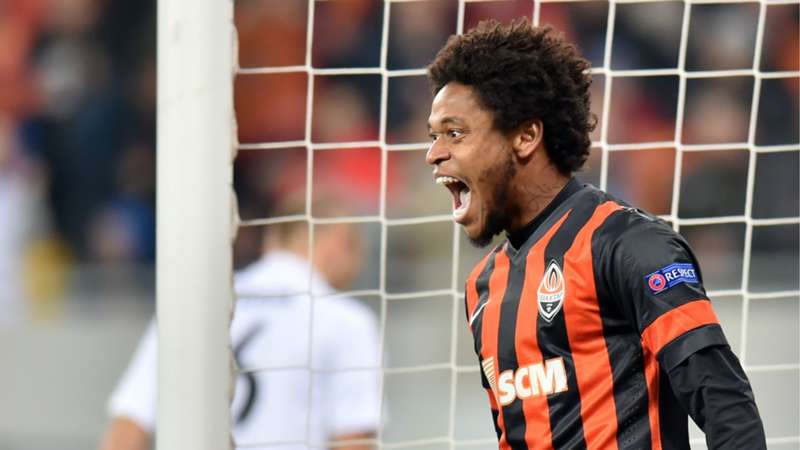 Probably the least known player on this list is also one of only two still actively playing, with the 31-year-old still on the books of Spartak Moscow, where he has been for over a year now, following an unsuccessful spell with AC Milan.
All of his Champions League goals, however, were amassed with Ukrainian giants Shakhtar Donetsk, where he spent eight season finding the net on an incredible regular basis. Indeed, such was the form he showed there, but the time he left for Italy he had four Brazil caps.
He has a very respectable scoring record in the Champions League, finding the net roughly once every two matches, including a stunning nine goals in seven games during the 2014-15 season. Eight of those, however, came in two routs of BATE Borisov.
---
Giovane Elber – 25 goals, 69 appearances
---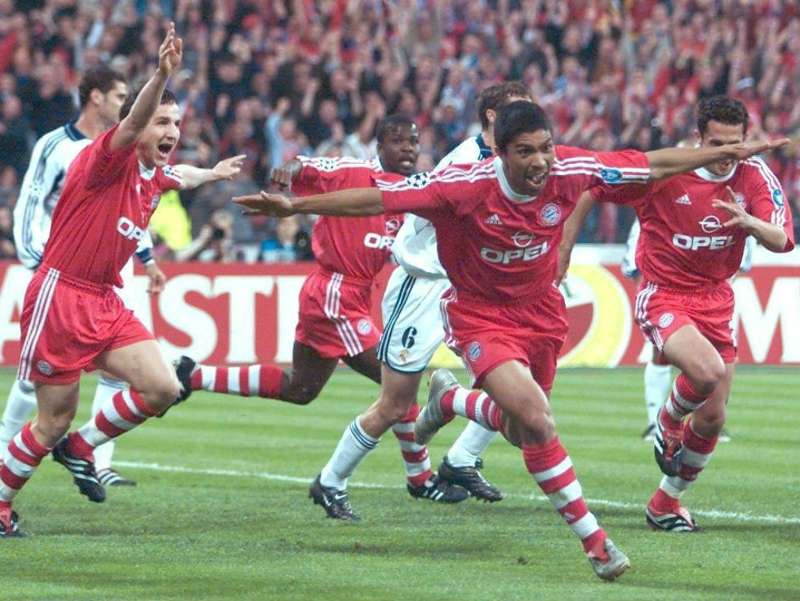 In the first decade of Champions League football there were few more dangerous strikers than Giovane Elber, who made his breakthrough at Stuttgart before moving on to Bayern Munich then more latterly Lyon.
He was a prolific scorer in the Bundesliga, where he notched goals at a rate than better than once every two games, and while he was less emphatic in Europe, he still managed hauls of seven and six goals in 2000-01 and 2001-02 respectively with Bayern.
Among his most important goals were efforts in the 2001 semi-final as Bayern defeated Real Madrid 3-1 on aggregate before claiming the final against Valencia
---
Mario Jardel – 25 goals, 46 appearances
---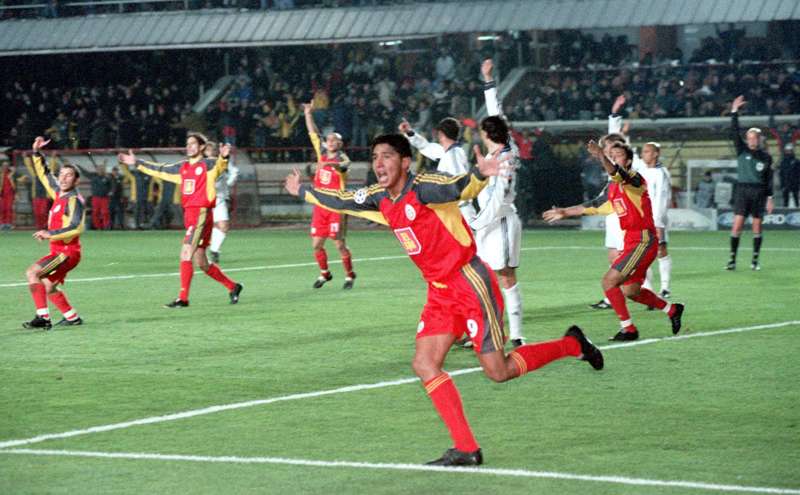 Tipped for huge things from a young age thanks to a stunning break through in Brazil, where he scored 67 goals in 73 matches for Gremio, Mario Jardel never quite reached his outstanding potential in terms of trophies or international recognition.
That did not, however, stop him from enjoying a goal-laden career with Porto, Galatasary and Sporting CP, where he spent seven years scoring at the rate of roughly once per match.
Life in the Champions League might have been more complicated, but not greatly. Despite his formidable ability to find the net, he would only win 10 caps for Brazil and spent his latter years as a journeyman.
---
Rivaldo – 27 goals, 73 appearance
---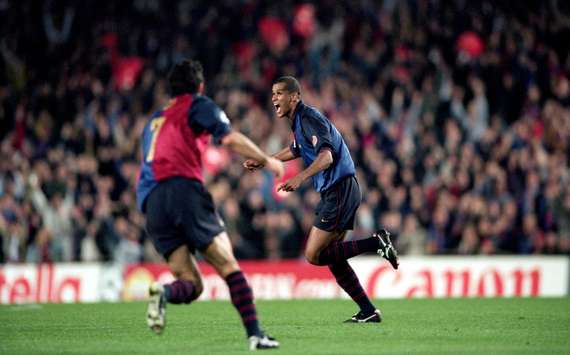 A Champions League winner with AC Milan in the 2002-03 season, Rivaldo spent the best part of a decade playing at top European clubs. He started out at Deportivo La Coruna and most notably turned out for Barcelona before moving on to San Siro.
Indeed, it was at Barca that he exploded onto the Champions League scene with a brilliant double at Camp Nou in a thrilling 3-3 group-stage draw with Manchester United in 1998.
Curiously, he never produced his best level in the knockout stages of the competition, mustering only a couple of goals beyond the pools. Those came against Chelsea at Stamford Bridge, as Barcelona won 5-1 after extra-time to move into the final four.
---
Kaka – 30 goals, 86 appearances
---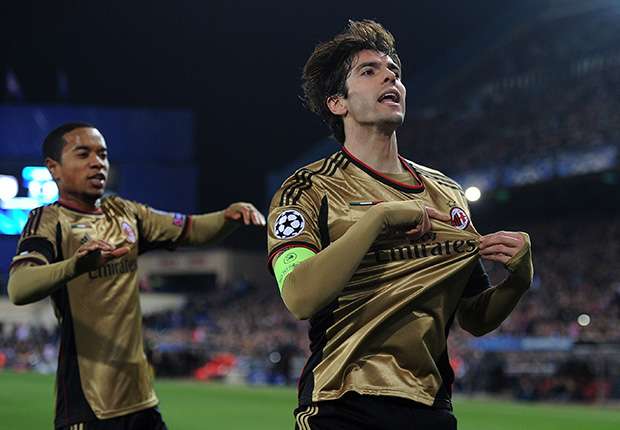 Kaka remains the last player to win a Ballon d'Or not named either Cristiano Ronaldo or Lionel Messi, having been one of the planet's foremost footballers in the early part of the millennium when he was with AC Milan.
The attacking midfielder was a player best typified by his grace on the ball, but he was not without killer instinct, as he showed in the Champions League by netting 30 times, including a group stage hat-trick against Anderlecht in 2006.
A move to Real Madrid saw a dip in his form, but he struck perhaps his most important Champions League goals for the Bernabeu side as they beat APOEL Nicosia in the 2011-12 quarter finals, with Kaka twice on target, once in each game.
---
Neymar – 30 goals, 49 appearances
---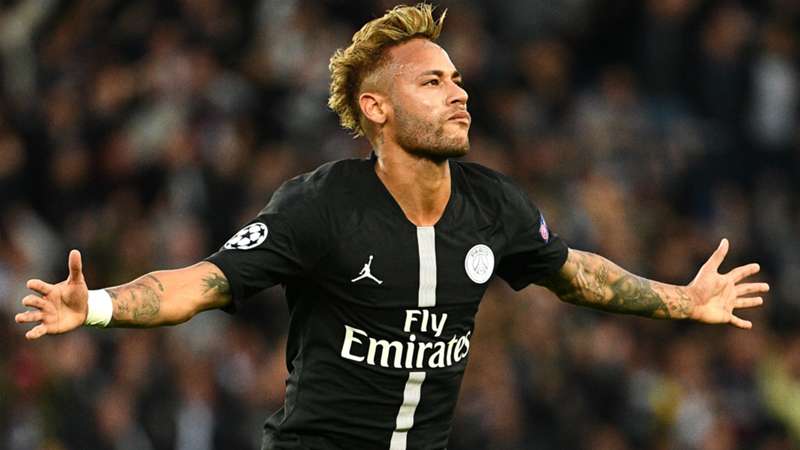 Neymar is a player who needs no introduction. The Paris Saint-Germain ace is the game's most expensive player ever, having been signed by the Ligue 1 club for €222 million in the summer of 2017.
At just 26 years old, he stands on the cusp of being the most prolific Brazilian ever in the Champions League, testimony to not only his current quality, but how quickly he became one of the game's best players.
Ironically, his best performance in the competition – arguably the best individual display by anyone – came against PSG as he scored twice and set up another as Barcelona completed an astonishing comeback to turn around a 4-0 first-leg deficit in the last-16 stage of the 2016-17 tournament.
His hat-trick against Red Star Belgrade earlier this season was the second he has managed in the competition.