Muntari walks off field during Pescara's game at Cagliari due to alleged racist abuse
Goal
Apr 30, 2017 16:26 UTC +00:00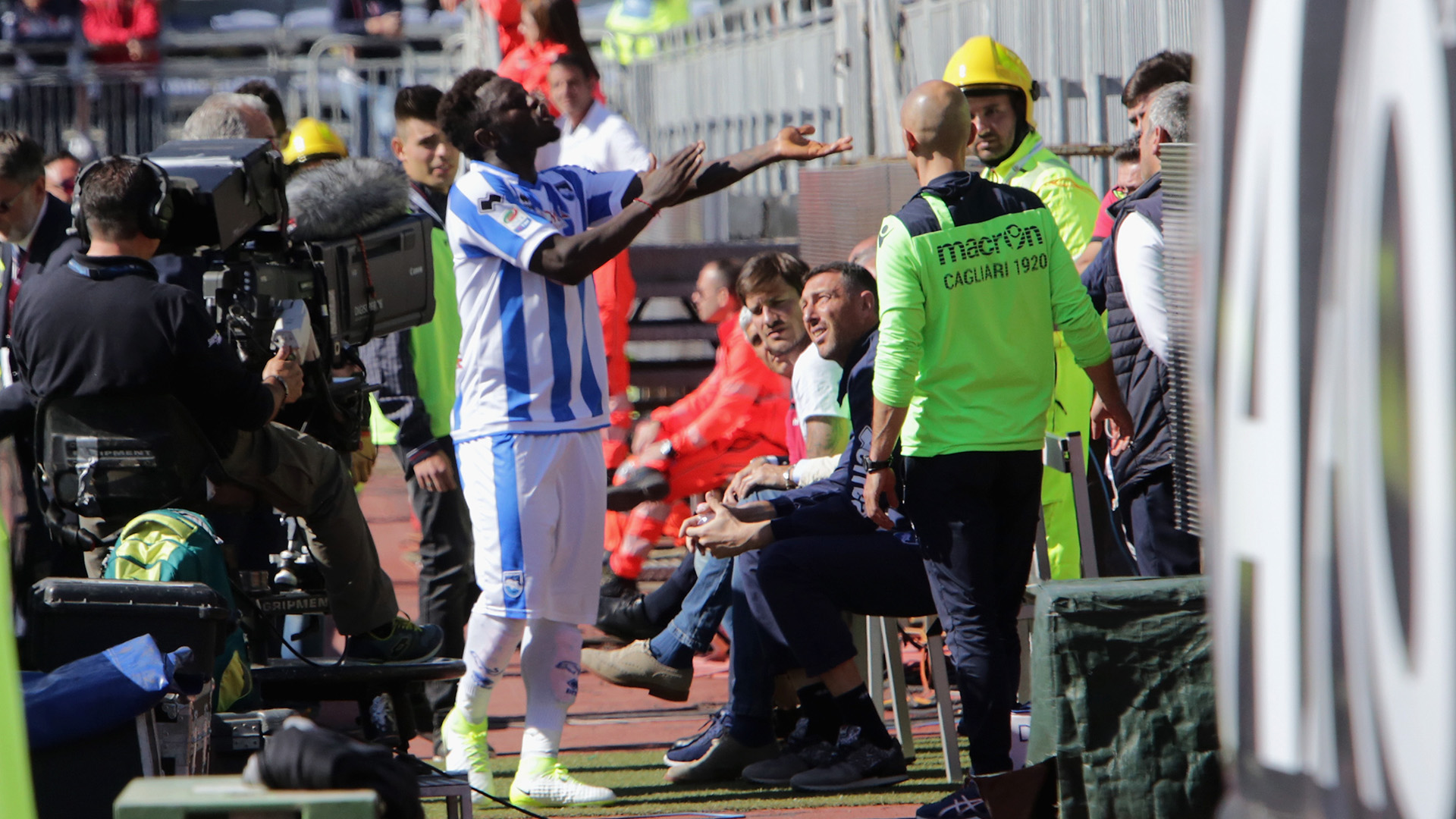 Getty Images
Pescara midfielder Sulley Muntari walked off the field in protest at alleged racist chants during his side's 1-0 defeat to Cagliari on Sunday.
Chelsea sweep to win and close in on title
The Ghana international appealed to the referee to stop the game, claiming the home support were racially abusing him.
But referee Daniele Minelli apparently did not hear the chants and instead opted to book the former Inter player for dissent.
Muntari then walked off the field, leaving the already relegated Pescara to finish the game with 10 men.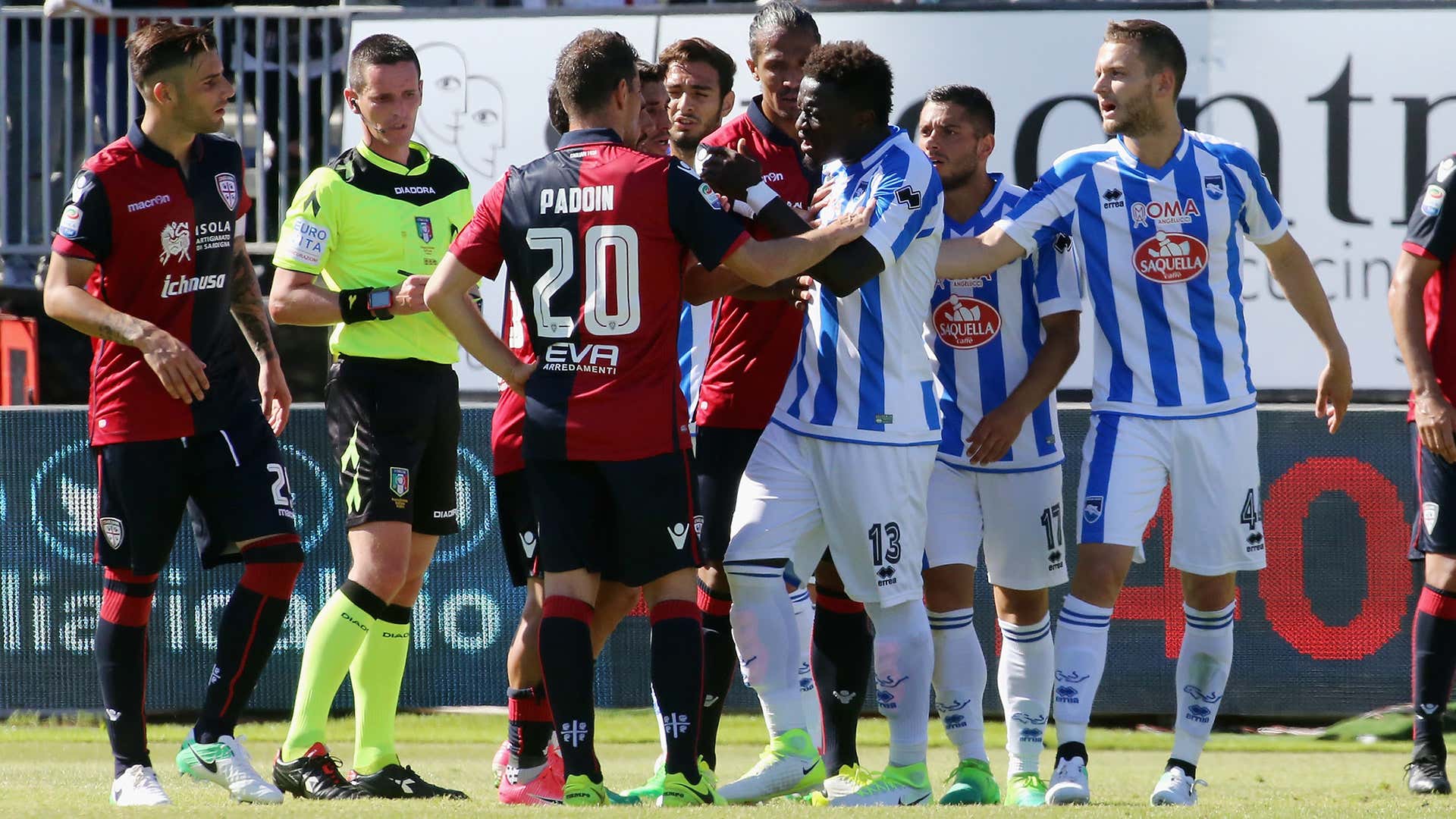 Pescara coach Zdenek Zeman criticised the decision to punish the 32-year-old instead of dealing with the alleged abuse.
"Muntari asked the referee to intervene, but he did not do it," he told reporters. "We talk so much about racism, but then we just move on. This happened to Muntari who has played in Italy for several years - we want to change the mentality.
"He left the field because of the chants, but we should not have to take justice into our own hands."
Muntari was not the first apparent victim of racial abuse in Italy on Sunday, as Roma director Frederic Massara said defender Antonio Rudiger suffered from it in his side's 3-1 loss to Lazio.
"He was very angry with the racist chanting we had to put up with," he said. "It's a shame you still hear these things."