'Mourinho regretted leaving Inter' - Man Utd boss was never convinced by Madrid move, says Moratti
Jose Mourinho regrets having left Inter, according to Massimo Moratti, with the Portuguese never convinced by a switch to Real Madrid.
The ex-Chelsea boss took the decision to depart the San Siro on the back of a treble triumph in 2010 which saw him taste Serie A, Coppa Italia and Champions League glory.
The lure of Madrid proved to be too great once an offer was tabled, but Moratti claims that Mourinho had second thoughts from the moment he accepted the job.
The former Inter president believes the current Manchester United boss never wanted to leave Italy, with testing times endured in every post he has filled since despite continuing to deliver success.
"That Champions League final was the end of a journey and as Interisti we appreciated the difficulties of getting there more than the final result. After all, we couldn't even celebrate it to the full, because after Mourinho left so soon afterwards," Moratti said at the presentation of a book covering his 20 years at the Inter helm.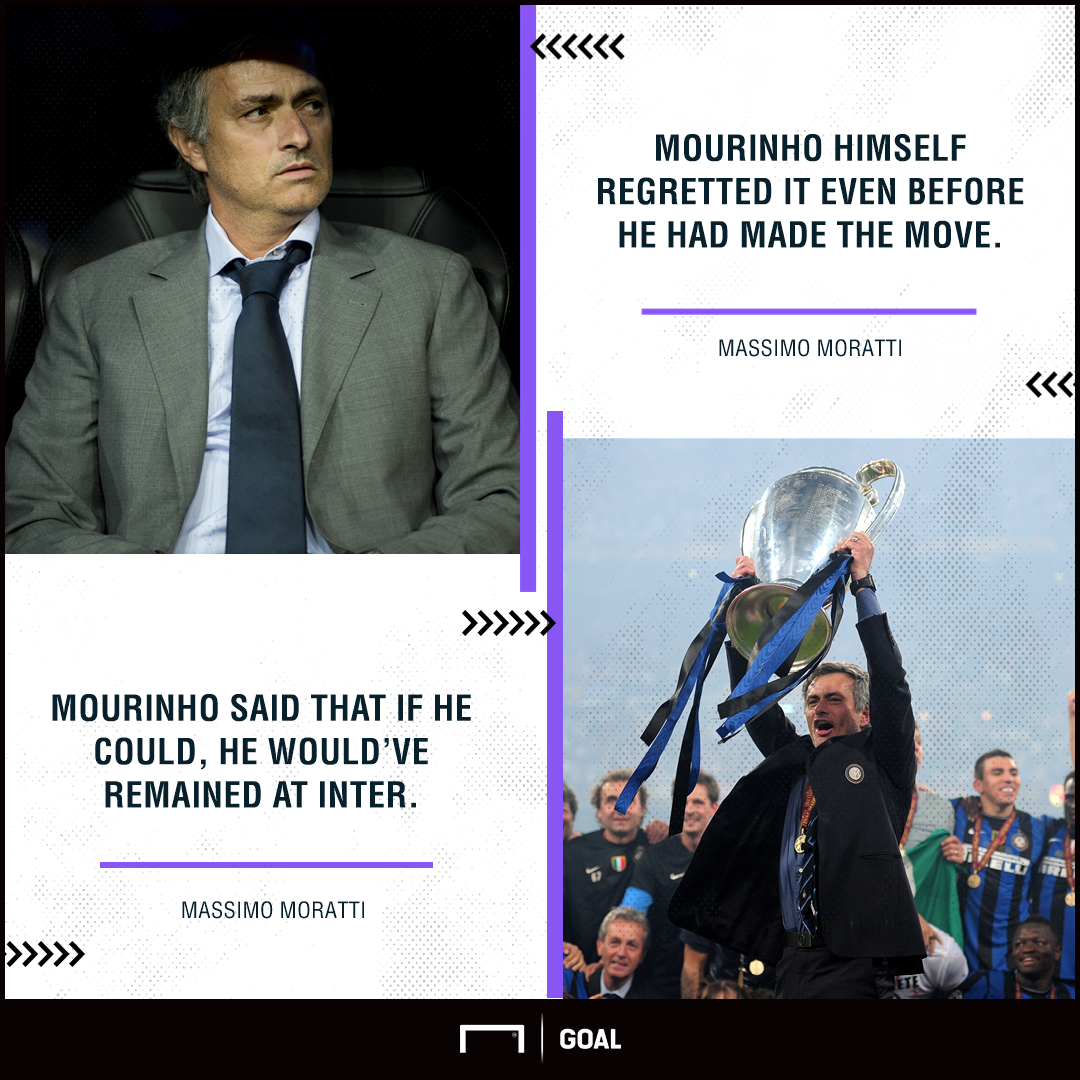 "A year beforehand, Mourinho had told me that there was interest from Real Madrid. Then it was repeated. You cannot keep people prisoner, but it certainly wasn't nice to see [Real Madrid president Florentino] Perez waiting in the car for Mou outside the Champions League Final at the Bernabeu.
"Mourinho himself regretted it even before he had made the move: a few hours later, in my office in Milan, he told me that he realised he was going to a business and not a family. Mourinho said that if he could, he would've remained at Inter.
"I told him to make his choices in absolute freedom. His tears upon leaving were real and I am pleased that still to this day he says he supports Inter."
Mourinho spent three years in Madrid, winning La Liga and the Copa del Rey, before returning for a second spell at Chelsea in 2013.
Premier League and League Cup triumphs followed back in England before he was unceremoniously dumped by the Blues in December 2015.
He returned to management with United in the summer of 2016 and saw the Red Devils land the Community Shield, EFL Cup and Europa League in his first season at the helm.