Mohun Bagan
Mohun Bagan: Annual General Meeting set to be held on June 23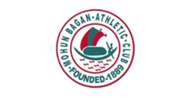 Anjan Mitra, secretary of Mohun Bagan, announced that the club's Annunal General Meeting (AGM) will be held on June 23 at 4 p.m. at the club premises. In the executive committee meeting held on Thursday, the balance sheet of 2017/18 was presented and the AGM date was announced. The entire election procedure will be completed six months after the AGM. 
Meanwhile, Mitra announced that Swapan Banerjee, Madanmohan Dutta and Subhashish Pal has been nominated as the candidates to fill up the posts left vacant by Swapan Sadhan Bose, Srinjoy Bose and Debsish Dutta. The appointments will get a green signal only if it is sanctioned by the board of directors. Aurobindo Sen was appointed as the club vice president whereas five other members were roped in the executive committee as special invitees. 
Executive committee member Swadhin Mallik proposed that Mohun Bagan Private Limited should be dismissed and a new company titled Mohun Bagan Public Limited should be floated. The idea being that sponsors and members can have a greater participation in club administration. Mitra seconded the proposal and said that the proposal will be taken up for consideration in the AGM.
"Several members have proposed us to turn Mohun Bagan into a public limited company. This will be taken up for consideration in the AGM. If sponsors want a significant amount of shares then we will combat it by raising the value of shares. People often point fingers at Mohun Bagan saying that it is a family-run club. But if it is turned to a public limited company then those allegations will be nullified," said Mitra to the press at the end of the executive committee meeting.