MLS Talking Points: Larin's homecoming, Timbers try to stop streaking Fire, and more

Ives Galarcep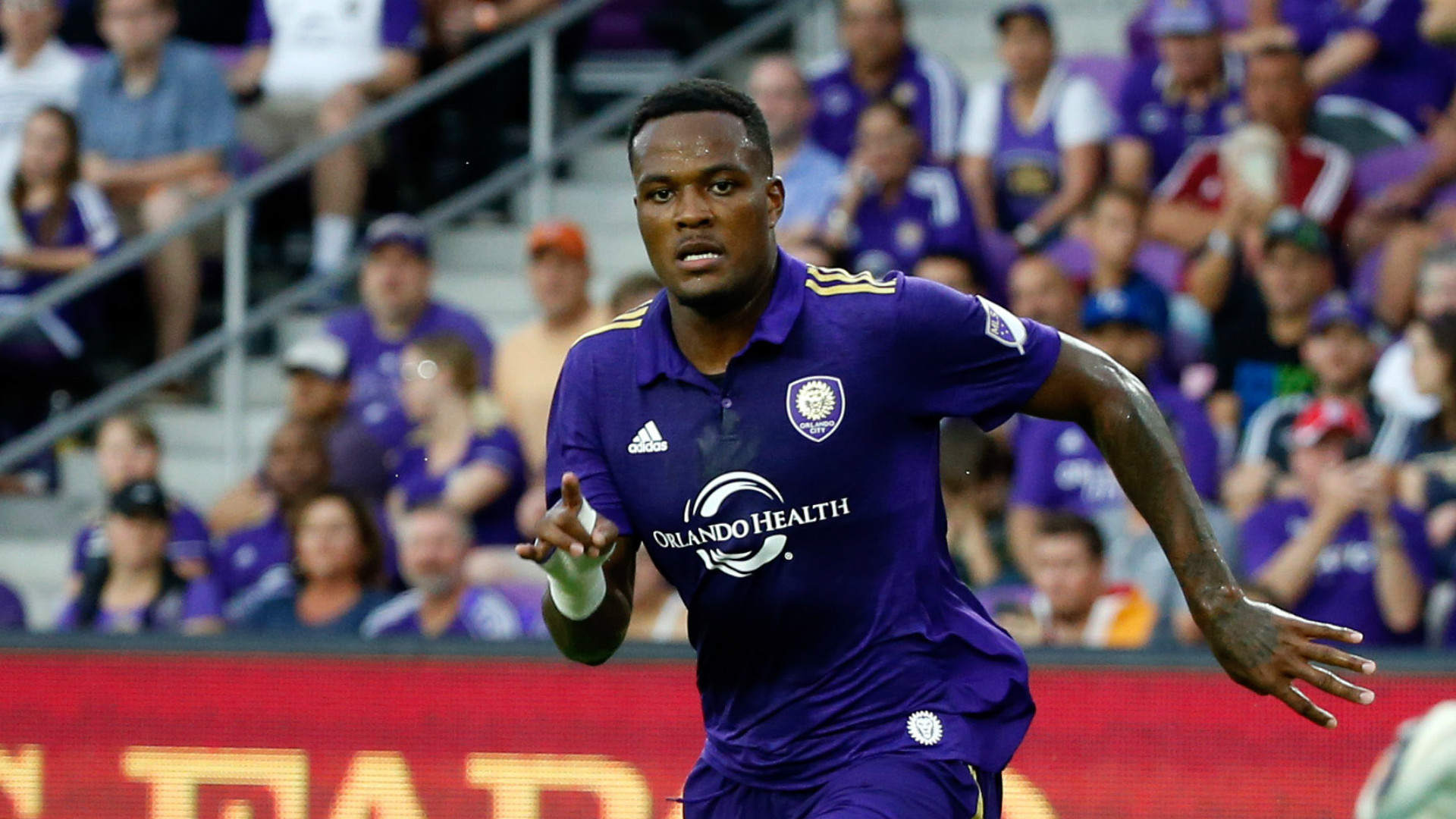 Kim Klement
Just when we thought we had good idea of which team in Major League Soccer was the best, FC Dallas stepped up to make us reconsider.
Toronto FC hadn't lost with all three of its designated players in the starting lineup since April. At least not before Oscar Pareja's FC Dallas delivered a 3-1 victory on Saturday that served as a very clear reminder the Texas club's recent struggles hadn't changed the fact it is still one of the best in the league.
TFC's loss allowed the Chicago Fire to jump into first place in the Eastern Conference, and atop the Supporters' Shield standings, thanks to a 4-0 thrashing of the Vancouver Whitecaps. The Fire have been good at home this year, but to deliver such an impressive beatdown just three days after a draining penalty shootout loss to FC Cincinnati in the U.S. Open Cup spoke volumes about just how far this Fire team has come in 2017.
Williams signs with Huddersfield
MLS Week 18 had its share of drama as well, with the San Jose Earthquakes beating the LA Galaxy with a stoppage-time Shea Salinas winner to help new coach Chris Leitch get off to a winning start in MLS play. After beating Seattle to move into the U.S. Open Cup quarterfinals, and now owning a win against the Galaxy, Leitch is enjoying an excellent start to his tenure.
The league's other midseason coaching replacement — Mike Petke — isn't enjoying quite as good a coaching stint. The Real Salt Lake boss watched his side drop a 1-0 decision at home to Orlando City. The good news for Petke is that his defense showed signs of improvement, and even better news arrived on Monday with the signing of Uruguayan center back Marcelo Silva.
This brings us to July 4th, and a jam-packed midweek schedule that will see all 22 teams in action.
Here is a look back at the best of Week 18, and a look ahead to a full slate of midweek matches:
---
BEST OF MLS WEEK 18
---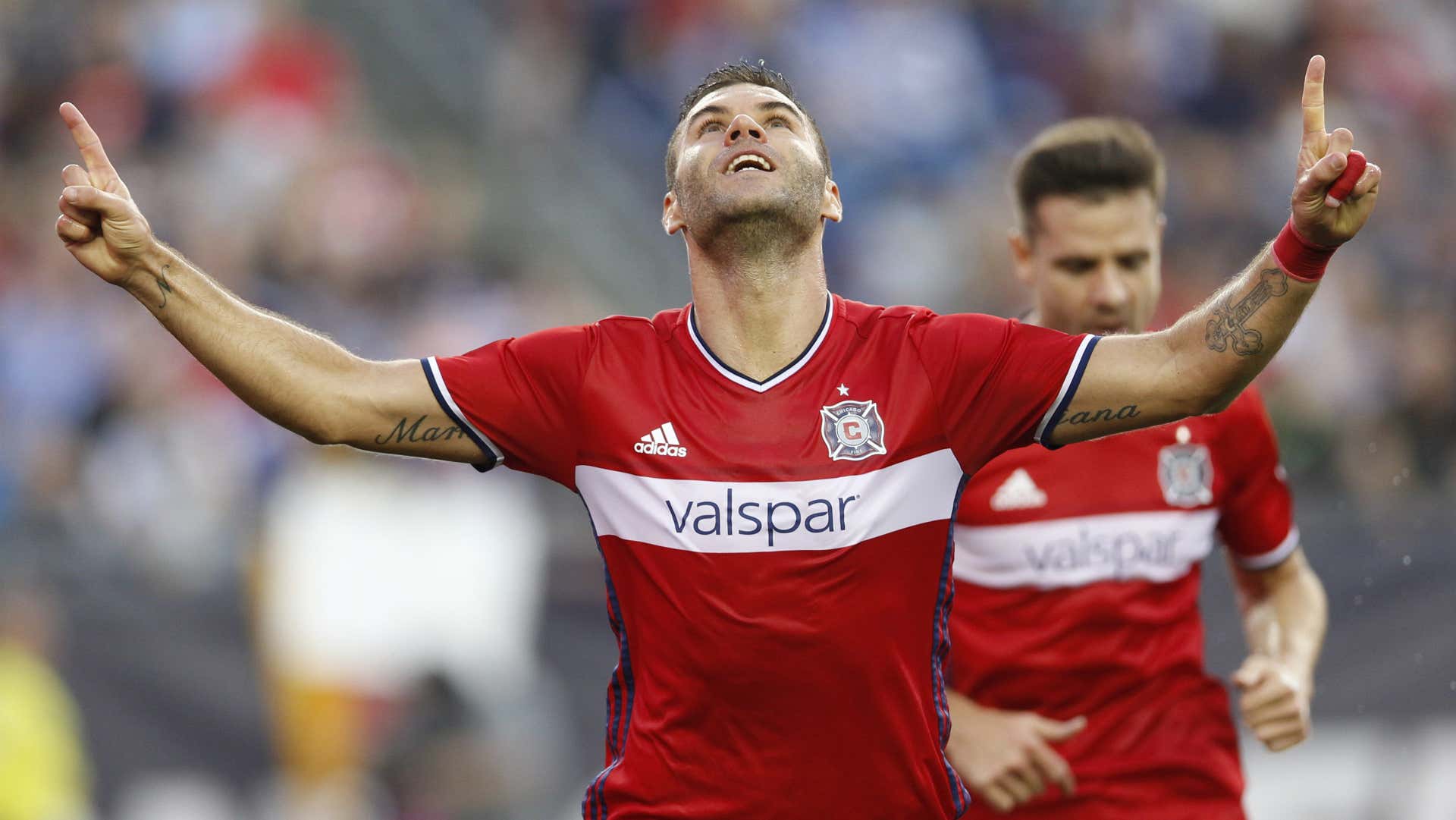 PLAYER OF THE WEEK: Nemanja Nikolic. The Chicago Fire striker continues to set the goal-scoring pace in MLS, delivering two goals and an assist in Chicago's 4-0 mauling of Vancouver.
ROOKIE OF THE WEEK: Jack Elliott. The Philadelphia Union defender was steady in helping the Union post a shutout over the Revs.
TEAM OF THE WEEK: FC Dallas. Beating Toronto FC by a multi-goal margin, and doing so without several key starters, was truly impressive.
COACH OF THE WEEK: Oscar Pareja. We could give the nod to Gerardo Martino for Atlanta United's shutout win in Columbus, but Pareja deserves this nod for piecing together a defense to contain TFC's high-powered attack.
GOAL OF THE WEEK: Shea Salinas. There were some technically excellent goals in Week 18, but none was bigger than Salinas' stoppage-time winner to beat the Galaxy in the California Clasico.
It wouldn't be the #CaliClasico without some late drama. It's Shea Salinas! https://t.co/1ionmUbHBR

— Major League Soccer (@MLS) July 2, 2017
---
IT'S A BIG WEEK FOR ... CYLE LARIN
---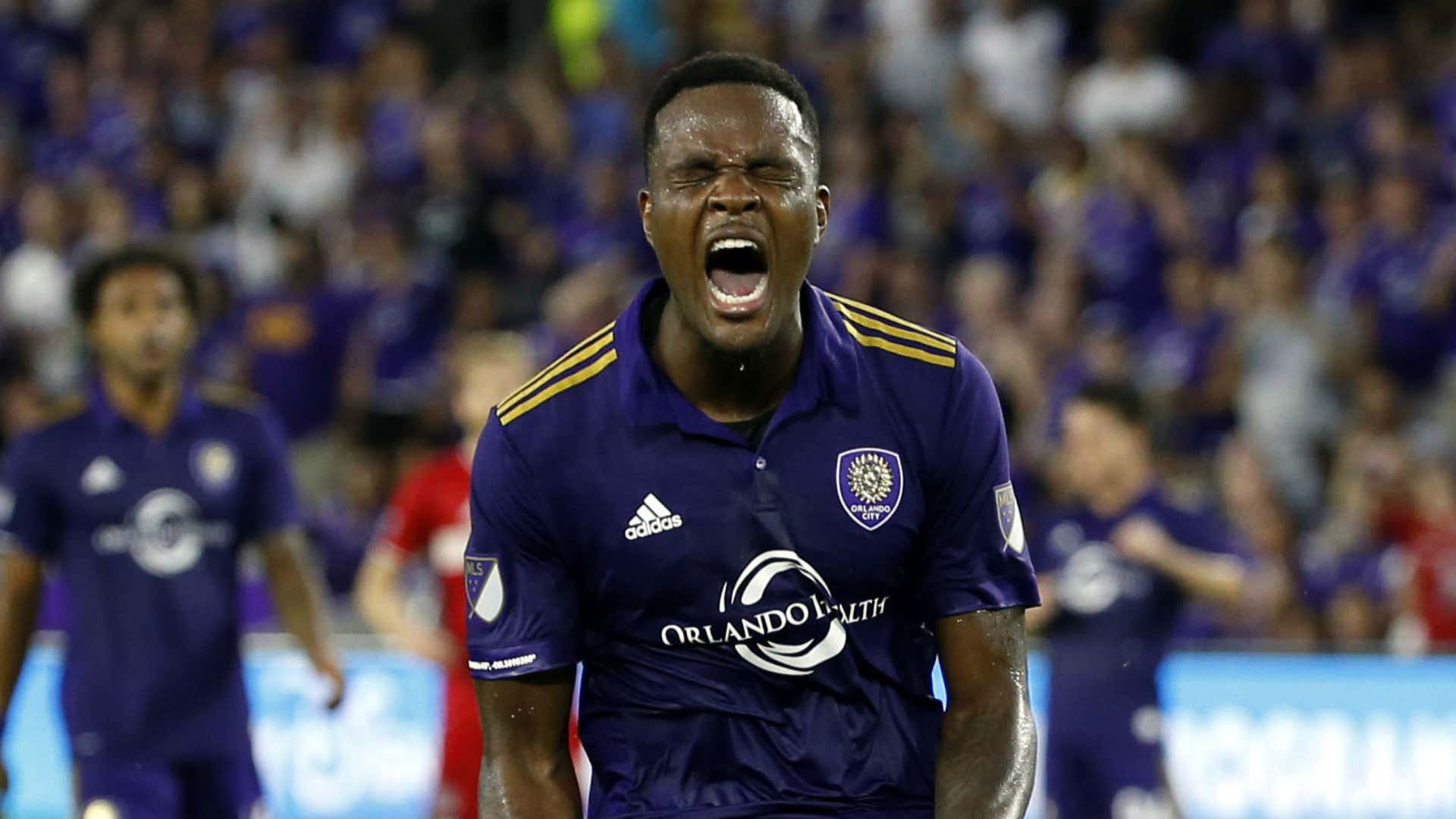 Cyle Larin returned from his suspension on Saturday following his arrest for DUI and subsequent placement in the MLS Substance Abuse and Behavioral Program. Getting back on the field after his three-week suspension was a big step for the young Canadian forward, but a bigger step awaits on Wednesday when he takes the field at Orlando City Stadium for the first time since being arrested in Orlando on June 15, and being found with a blood alcohol level twice the legal limit.
Larin has said all the right things since the incident, and since his return to the Lions. He conducted an interview with the local newspaper, expressing contrition for behavior he insists was out of character. Orlando City has expressed support for its star player, but Larin will find out what his fans think about his actions when he takes the field against Toronto FC.
Orlando striker Larin reflects on DUI arrest
A warm reception could help Larin as he tries to rebuild the reputation he tarnished, and being back in friendly ground should help him get back to his goal-scoring ways. It is fitting that Orlando City is facing Toronto FC, the team from Larin's hometown. TFC is also missing players who are with the Canadian national team ahead of the Gold Cup, a tournament Larin is now missing at least part of because of his arrest (he could potentially rejoin the roster if Canada makes the knockout stage).
TFC also has some players Larin should look at as role models for the kind of career he would like to build going forward. Jozy Altidore was once a young and talented prospect in MLS, much like Larin, and he parlayed that early success into a $10 million transfer to Europe and subsequent U.S. national team success, including a pair of World Cup appearances. Michael Bradley also forged the early part of his career in MLS, eventually moving on to a successful career in Europe before returning to MLS for a mega-bucks contract.
Both Altidore and Bradley have enjoyed successful careers devoid of the kind of mistake Larin just made. That doesn't mean Larin still can't overcome his mistake and continue on an upward trajectory. He need only look at Philadelphia Union forward C.J. Sapong, who went through the same situation, but used his experience to grow as a person and eventually mature as a player. Now, Sapong is among the league's leading scorers, and on the U.S. national team radar.
For Larin, his dreams of Europe will have to take a back seat for now. His focus must be on repairing his reputation, rebuilding the trust of his team and his fans, and proving with time that the incident was an uncharacteristic mistake, and not an early sign of trouble. That process will truly begin on Wednesday, when Larin takes the field in front of the fans he disappointed. Those supporters will likely forgive him, remind him just what he risked losing, and what he's lucky to still have.
---
DON'T MISS ... TIMBERS vs. FIRE
---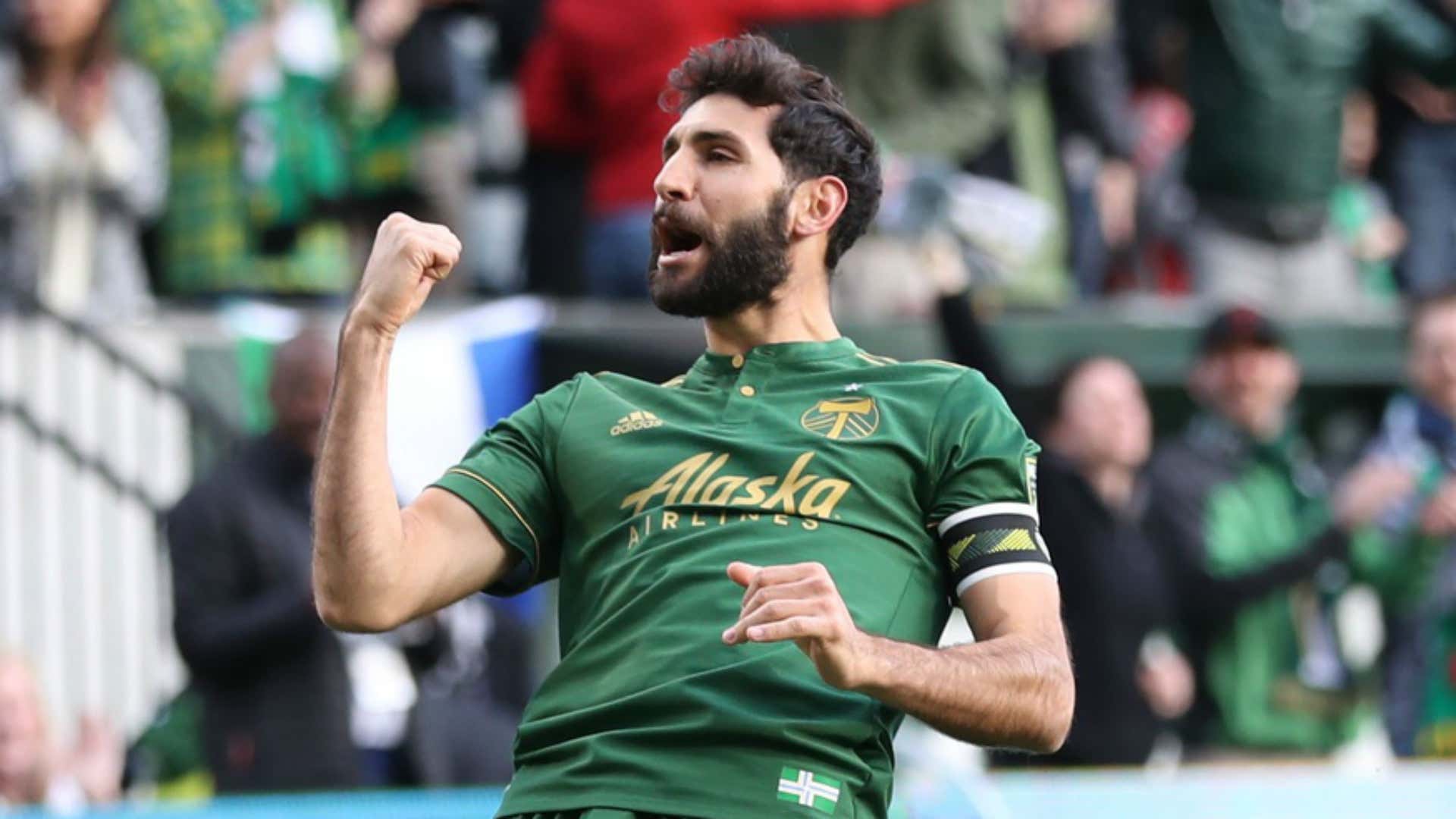 The Portland Timbers started the season looking like the best team in the league, but as we hit the midway point in the season, they are instead hosting the current top team in MLS on Wednesday in the streaking Chicago Fire.
The Timbers have been plagued by inconsistent defending, and an attack that alternates between unstoppable and erratic. The Fire have had a much more consistent run this season, with their cast of highly-regarded newcomers exceeding expectations and turning the Fire into a powerhouse for the first time in more than a decade.
Can the Timbers stop red-hot Nemanja Nikolic? Working in Portland's favor is the fact Dax McCarty (Gold Cup duty) and Bastian Schweinsteiger (injured) are out. That should help the Timbers vaunted midfield control play and create chances against a Fire defense that benefits greatly from not facing much pressure thanks to a midfield that — when at full strength — can dominate a game.
---
WEEK 19 MIDWEEK PREDICTIONS
---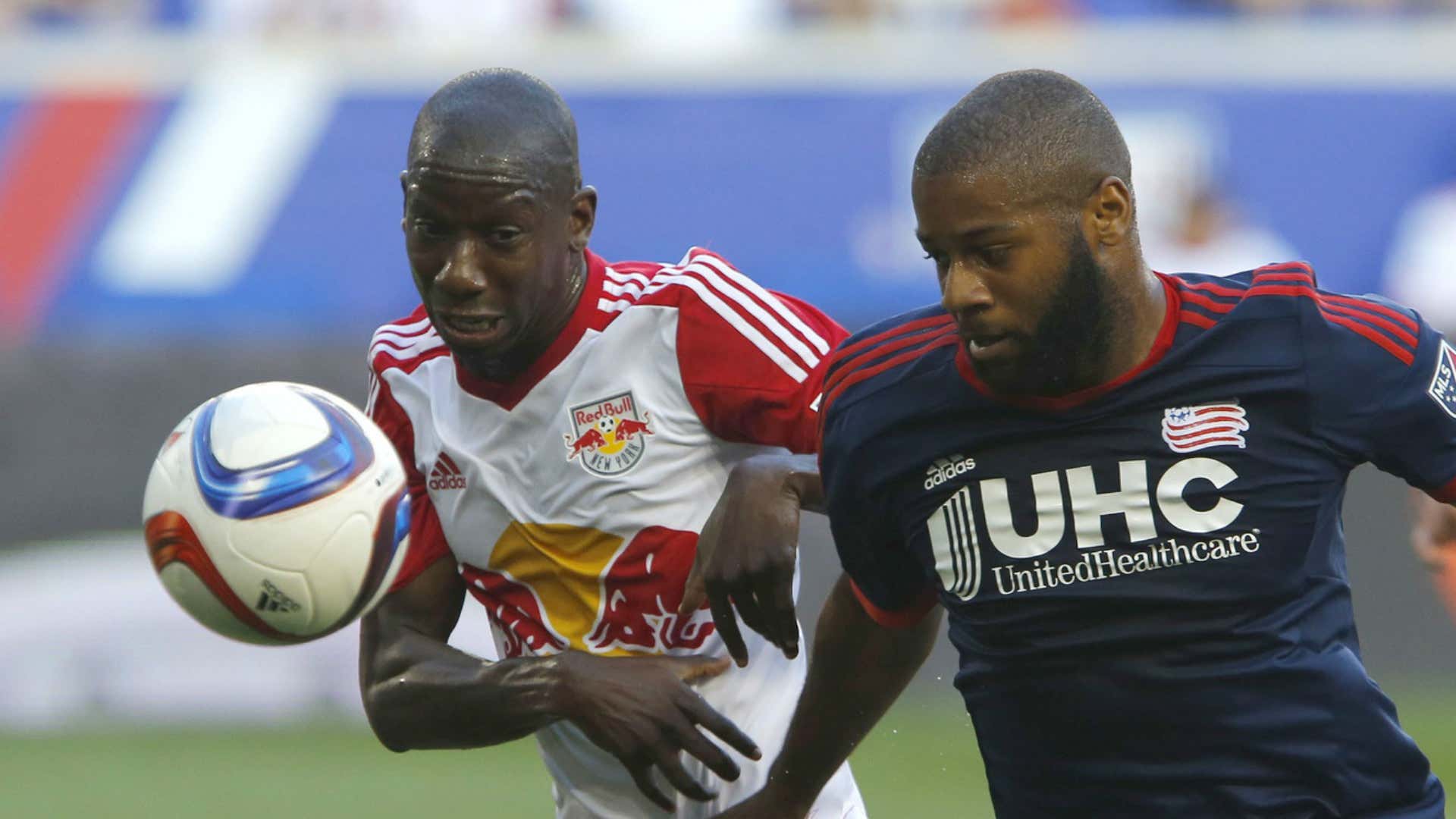 ATLANTA UNITED 3, Earthquakes 1. How much lineup rotation will Gerardo Martino employ for a home game? The Earthquakes will be hoping a lot, but don't bet on it. Martino rested his key starters in U.S. Open Cup play for this very stretch, and Josef Martinez and Miguel Almiron will be too much for the Earthquakes defense.
MINNESOTA UNITED 2, Crew 1. We all know the Loons are a much different team at home, and the Crew have been terrible on the road. It should still be close, but Christian Ramirez works his magic again.
FC DALLAS 2, D.C. United 0. This could be a letdown game for the Hoops, but a good 4th of July crowd at home should provide the energy for what should be a comfortable win.
Rapids 1, SOUNDERS 2. A bye week should give the Sounders a considerable edge against a Rapids team that just played a tough match against Houston on Saturday. That said, the Rapids have begun to find their form at home, and won't be a tough out. Nicolas Lodeiro makes the difference here.
GALAXY 1, Real Salt Lake 0. Curt Onalfo's squad is seriously shorthanded in attack, and the Galaxy have been terrible at home this year. That should open the door for an RSL upset right? Don't be so sure. Look for the Galaxy's bench to step up and deliver a big home win.
REVOLUTION 2, Red Bulls 1. The Revs are in the midst of a three-match losing slide, but a home date against a shorthanded Red Bulls side should do the trick. Diego Fagundez is back from suspension and will find room to roam.
Orlando City 1, TORONTO FC 2. How will TFC respond to falling out of first place in the East? We're betting with an impressive road win against an Orlando City side that is still looking for its early-season form.
DYNAMO 2, Impact 1. Erick "Cubo" Torres has been called up by Mexico for the Gold Cup, but first he'll have his chance to shine against the Impact, keeping the Dynamo unbeaten at home.
Whitecaps 1, New York City FC 3. The Whitecaps were embarrassed by the Chicago Fire, and must now return home to face an equally dangerous NYCFC attack. Can Carl Robinson sort out his defense to stop David Villa? Don't bet on it.
TIMBERS 3, Fire 1. The Fire have made the climb all the way to the top of MLS, but as we know, staying at the top is tougher than getting there. No Dax McCarty and no Bastian Schweinsteiger means a midfield that will struggle against Portland's playmakers. Look for Fanendo Adi to awaken, and the Portland defense to fend off Nemanja Nikolic.