Osorio facing key fitness decisions in friendly matches
This summer is so busy for the Mexico national team it's hard to keep everything straight. Saturday begins a whirlwind of a minimum of a dozen matches between now and the end of July, with that number likely to increase by at least two or three should El Tri progress in the Confederations Cup and/or the Gold Cup (which they will).
Ahead of the opening friendly in Los Angeles against Croatia, Mexico coach Juan Carlos Osorio has plenty of decisions to make, none of which is more important than what exactly to do about his players' fitness.
El Tri's dependency on Marquez an issue
There's little doubt the coach has a plan, and plenty of doubt about what exactly that plan is. Osorio is a coach so concerned about how the body responds to various factors that in March, he moved training for a home World Cup qualifier to Cuernavaca – nearly two hours away from Mexico City – to ease his majority Europe-based squad into the high-altitude situation. The team is stopping over in Denver to train after Saturday's friendly in L.A. on the way to the New York City area for the second friendly ahead of June's World Cup qualification matches. 
"The physical demands have been exacting since Monday, we've talked about it with some of the guys," Osorio said. "They've been feeling it, but everyone understands that at the end we're going to benefit from it and we believe that we'll have a good match with the preparation in the altitude."
Osorio also claimed the team is still looking to get a result against Croatia, saying he's going to put out a group that gives Mexico "every chance to win." That always is Osorio's first stated goal — to win games. To be fair to the coach, he's done pretty well in achieving that goal, with a 15-1-3 record since taking the helm. But it will be as easy to forget about a loss to Croatia in Saturday's friendly as it's been difficult to forget about last summer's defeat to Chile. What will matter is how the team comes out of these friendly matches.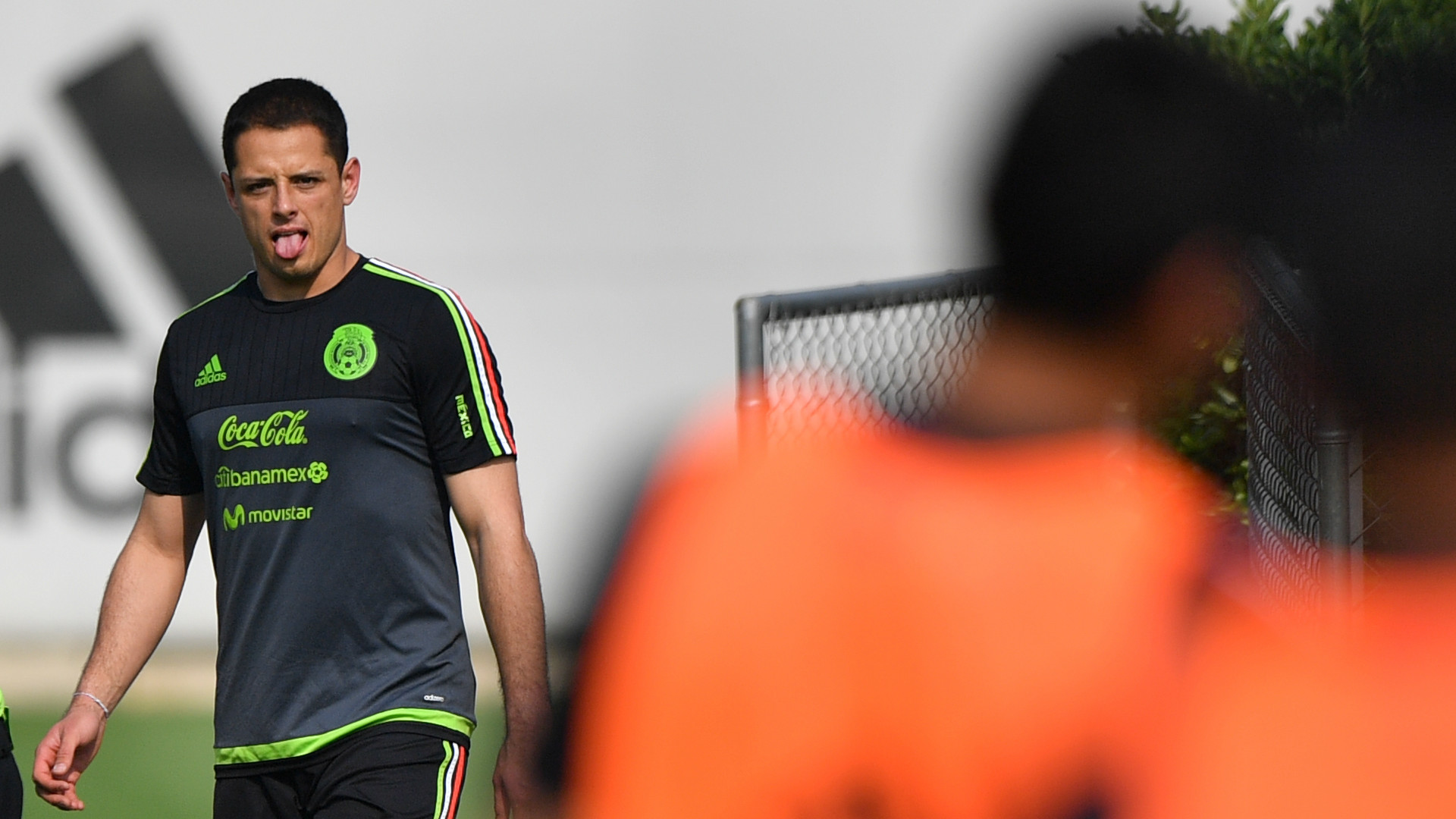 it's not even as simple as the old, "Well, you want everyone to come out of this friendly without an injury." Sure, that's true, but exactly how Mexico achieves that will be tough.
Osorio has a group of Europe-based players in a range of situations. Some, like Hector Moreno, Andres Guardado and Carlos Vela are coming off long campaigns with lots of minutes. Others, like Carlos Salcedo, Diego Reyes and even Javier "Chicharito" Hernandez saw their time limited with their clubs.
Then there are the domestic-based players, some of whom played as recently as last week and others who have been in the offseason for weeks. Some are still with their clubs, with Chivas and Tigres playing the second leg of the final Sunday and LA Galaxy forward Giovani dos Santos continuing the regular season.
Meet the man getting the Estadio Chivas field ready for the final
"As has always been our practice during our time here, we're going to take advantage of these two preparation matches to give an opportunity to the players who are on the way to strengthening themselves in the national team," Osorio said. "We're basically going to mix (the groups) together in the best way, keeping in mind that the two games are ahead of two qualifiers, which for us continue to be the most important."
The Colombian coach could use this first match to rest some of his European players and give opportunities to players like Pachuca midfielders Jorge "Burrito" Hernandez and Erick Gutierrez, who have yet to see regular time with the national team. His words hint at that, but even so with only 22 players available he's going to have to use some players who have just arrived from Europe.
Finding the right balance and making sure neither fatigue nor the sapping effects of altitude will be a high-wire act for Osorio and his staff during the next two weeks. It would be very easy to get it wrong and have players suffer injuries or simply be out of gas when they need to have a full tank in the qualifier against the United States or in the Confederations Cup matches in Russia. The first step comes Saturday, and the coach will be watching closely to make sure his players are at their best when it really matters later this summer.