Messi, Kane, Ronaldo or Lewandowski - who has scored the most league goals in 2017?
Last Updated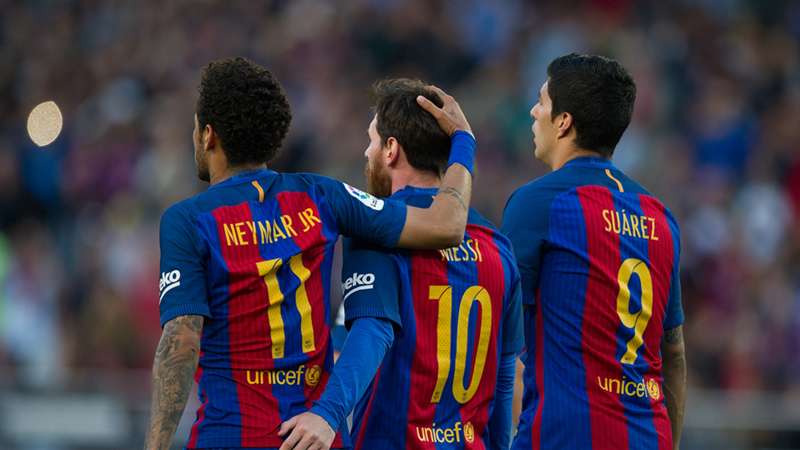 Getty
Lionel Messi sits comfortably atop the list of highest goalscorers through the 'top five' leagues in the world with Tottenham's Harry Kane the highest-scoring Premier League player.
Often championed as the world's best player, Messi has found the net 23 times in 2017, five more than Kane and fellow runner-up Robert Lewandowski of Bayern Munich, both on 18 goals.
No conspiracies: Real deserve La Liga
Kane hit the 20-goal mark for the third consecutive season on Thursday with his four-goal haul against Leicester City, an impressive feat by any player that will lead to increased speculation that a wealthier club could try to sign him this summer.
The biggest surprise comes in the form of Bournemouth's Joshua King, the 11th-highest scorer on the list with 13 goals. He has only one less goal to his name than Cristiano Ronaldo, who may be leading the Ballon d'Or race but hasn't set La Liga alight with his scoring in 2017.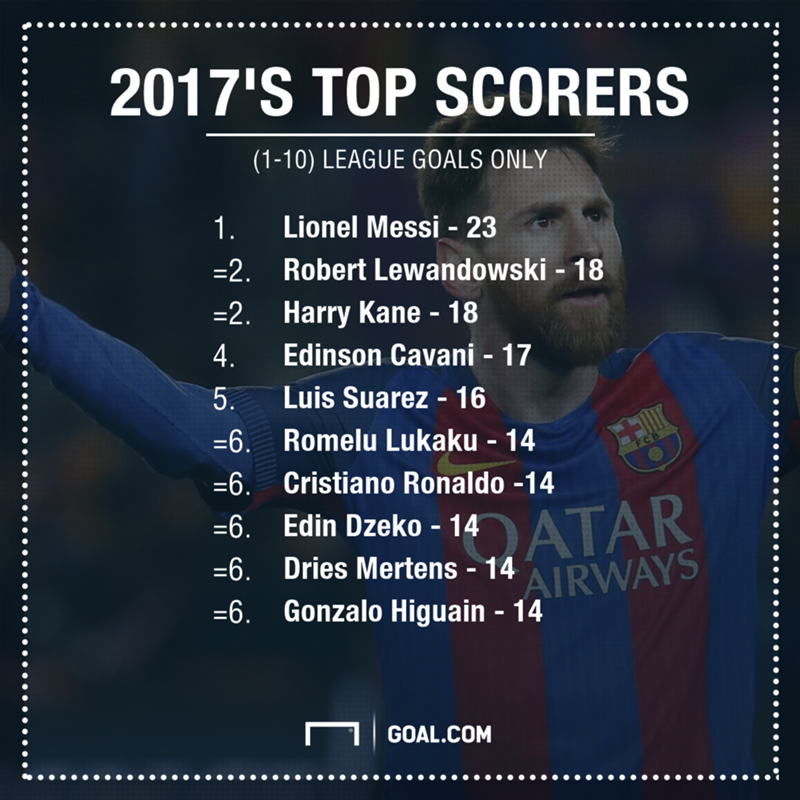 Former Liverpool superstar Luiz Suarez (16) has continued to regularly find the net and isn't the only former Premier League players who make the list. Edin Dzeko, who had four seasons at Manchester City before leaving to Serie A, has broken Francesco Totti's record of 33 goals in one season, with 14 goals in 2017 alone.
Andrej Kramaric may come as a surprising name to see, after flopping at Leicester in their title-winning season. Despite being the Foxes' record-signing, he was soon shipped out to Hoffenheim where he has impressed scoring 12 goals since the turn of the year.
LEAKED: Is this Barca's new kit for 2017-18?
Long-time Arsenal target Edinson Cavani has had another stand-out season at PSG with 17 goals, showing exactly what the Gunners have been needing and wanting for a number of seasons.
Andrea Belotti joins the likes of German legend Mario Gomez on 12 goals, whilst potential summer mover Romelu Lukaku has 14 goals to his name.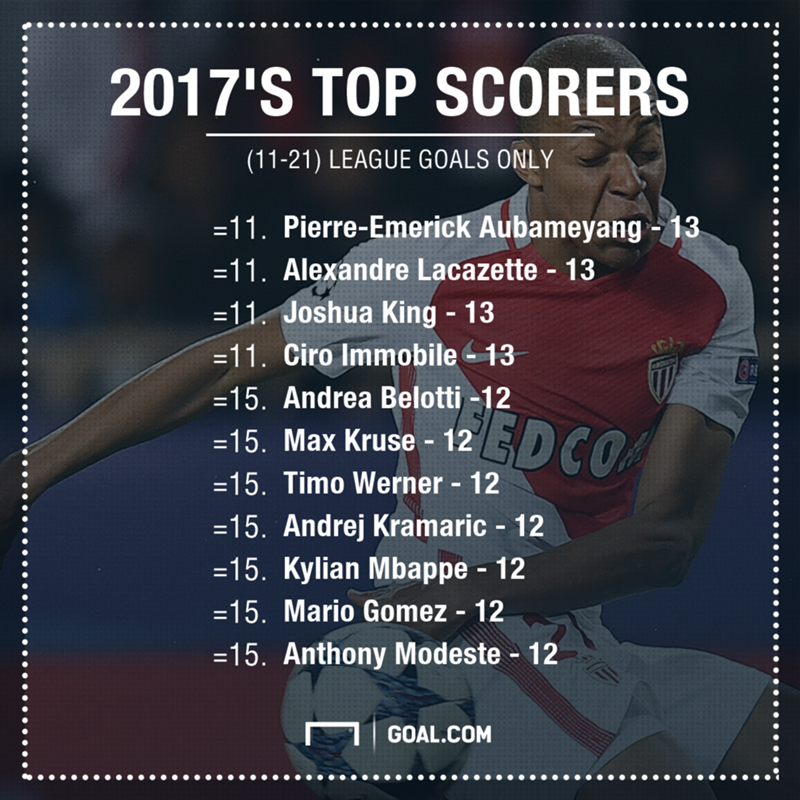 Stars like Gonzalo Higuain (14), Pierre- Emerick Aubameyang (13) and Ciro Immobile (13) are household names on top goalscorers lists. Higuain's former club Napoli are represented by the goals of Dries Mertens, a healthy 14 have been an impressive aid to their title challenge.
Monaco wonderkid Kylian Mbappe has taken Ligue 1 by storm and, with an impressive 12 goals in 2017, he has certainly surpassed all expectations.
Koln's Anthony Modeste, Werder Bremen's Max Kruse and RB Leipzig's Timo Werner round off the list with 12 goals each for their respective Bundesliga clubs.