Messi comes to rescue of apathetic Aguero as Argentina labour to win
Last Updated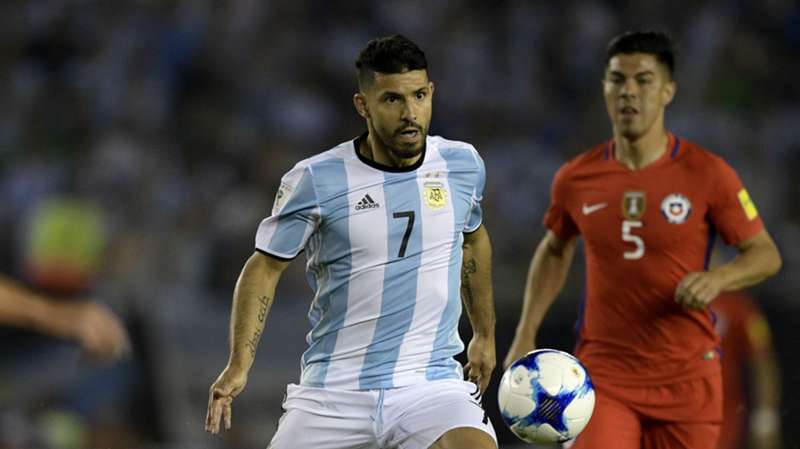 Getty Images
---
COMMENT
---
By this point everyone is aware that despite the riches of talent available to Argentina coaches, consistent displays at the club level are not essential to make the cut. The presence of Sergio Romero and Marcos Rojo in Thursday's starting line-up demonstrated as much, as the intermittent Manchester United men took up positions at the back.
The man in the spotlight, however, belongs to the sky blue half of Manchester. Sergio Aguero put in another joyless, apathetic shift for his nation as they stumbled to a 1-0 win over Chile, and the most pertinent question is just what he was doing there in the first place.
Argentina's problem has been clear in international football for at least the last eight years. The defence is flimsy, Romero an occasionally inspired shot-stopper but vulnerable under the high ball, and the midfield short of invention unless Lionel Messi drops back to forage far from the danger zone. Five coaches have come and gone in that same period, all battling with the conundrum of how to fill that creative vacuum last effectively filled by Juan Roman Riquelme in 2009.
In Ever Banega, the Albiceleste at least now have a man capable of filling that role. The Inter star does not have the same explosive talent as a Roman, or indeed a Messi, but he is an effective passer who is in fine form in Serie A and deserved a chance at the Monumental Stadium.
Instead, Edgardo Bauza turned to a man that since making his Argentina debut has transformed into the most orthodox of penalty area strikers. Aguero is categorically not a playmaker, and it showed as he disappeared from sight on a night where his team were extremely lucky to take three points.
In the 55 minutes Aguero was on the pitch he made a paltry eight passes, touching the ball just 15 times. He was tasked with creating a link between the two withdrawn midfielders in Bauza's set-up, Javier Mascherano and Lucas Biglia, and utterly failed, slowly retreating into his zone of comfort near the penalty area and playing almost on top of Gonzalo Higuain.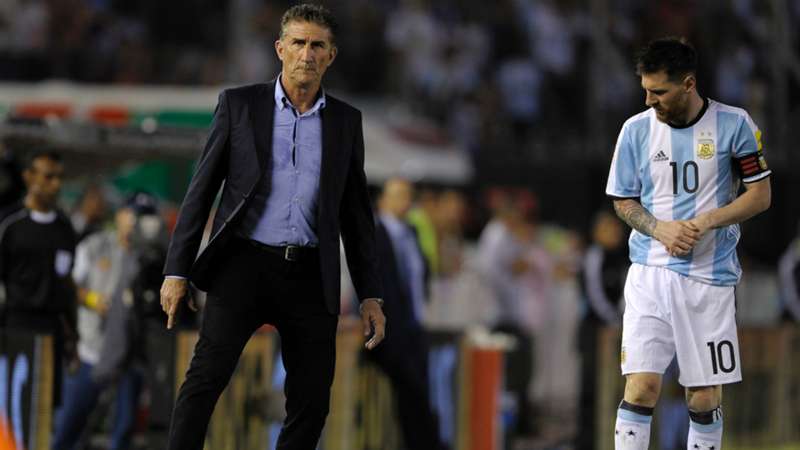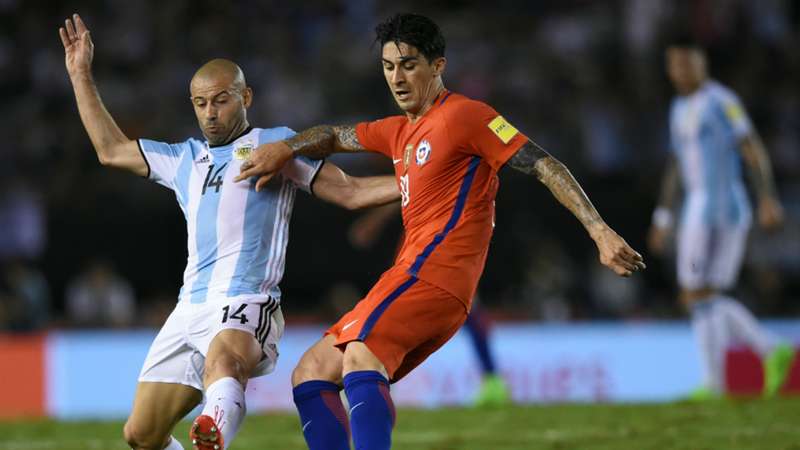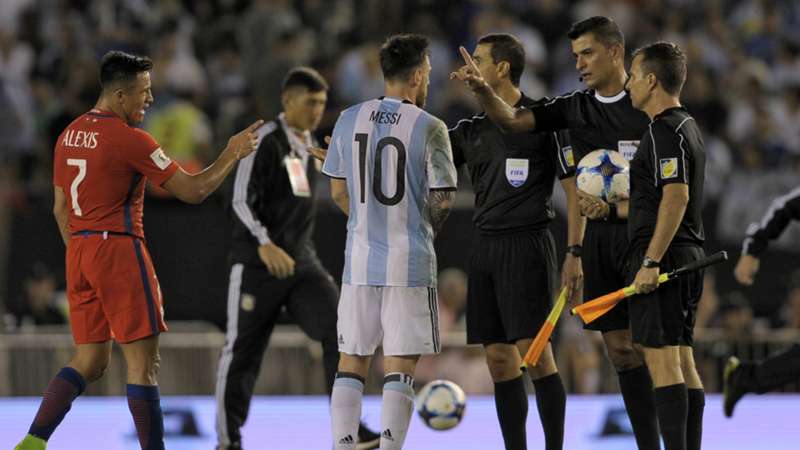 Aguero has come in for criticism from Argentina fans in the past, sometimes harshly. But this time the questions that surrounded his inclusion were more than justified. It was a dreadful showing from El Kun, in line with the listless displays that saw him lose his place at Manchester City to the hungry Gabriel Jesus threw him back in the first team almost by default.
The player's future has been discussed over and over again this season: but anyone watching on Thursday certainly will not be making a long queue to take the striker off Pep Guardiola's hands.
To be fair to Aguero, he was simply the most prominent victim of a formation that even on paper looked ridiculous. Placing Aguero, Messi, Angel Di Maria and Gonzalo Higuain in the same team as a quartet may have made sense back in 2011, but each of those players has evolved since then. In 2017, and with absolutely no connection visible between defence and attack in a formation that at times looked most faithfully an unworkable 5-1-4, Argentina were left to eke out a result by any means necessary.
That they did, thanks to Messi and the kind eye of referee Sandro Ricci. It says something of Argentina's malaise that the game-winning moment hinged on a long ball pinged forward by Mascherano, with Di Maria - still an infurating presence in Albiceleste colours, so willing to waste promising positions - left to do what he does best and hare after it.
Ricci saw a pull on the Paris Saint-Germain man's jersey from Jose Fuenzalida that was all but imperceptible to the naked eye, and pointed to the spot. Up stepped Messi, and as he has done on so many occasions he got his nation out of jail by firing past Claudio Bravo, erasing memories of that all-too painful Copa America miss.
Chile pushed hard, with Alexis Sanchez hitting the bar with a splendid free-kick, but the motley crew that populated Argentina's defence did just enough to keep them at bay, aided by a fine 90 minutes from the often-maligned Romero. Otamendi could have added a second if he had not erred an unbelievable chance surging from a Messi free-kick - but as the final whistle went, there was precious little to celebrate either for players or for the fiercely partisan Monumental crowd.
Three precious World Cup qualifying points are prize enough for the Albiceleste, who left the Monumental without speaking to press as part of the ongoing boycott. One of the men most fiercely targeted is Kun, and he did nothing to redeem that image. The contrast with Brazil, whose attacking verve right now is so potent that even Tottenham flop Paulinho helped himself to a hat-trick in a 4-1 destruction of Uruguay in Montevideo, makes painful viewing. Tite has had just as much time on the bench as the Argentina coach, but has managed to craft a team out of the Selecao's stars while the Albiceleste persist in a disjointed style of football that only provokes rage from fans.
Bauza needs to understand that Aguero does not deserve to be anywhere near this team if he does not trust in him as his principal centre-forward. If not, the team will continue to splutter as they did against a less than scintillating Chile side - and Messi cannot always be there to get them out of a jam.