Mbappe faces his greatest test to date amid PSG and Real Madrid interest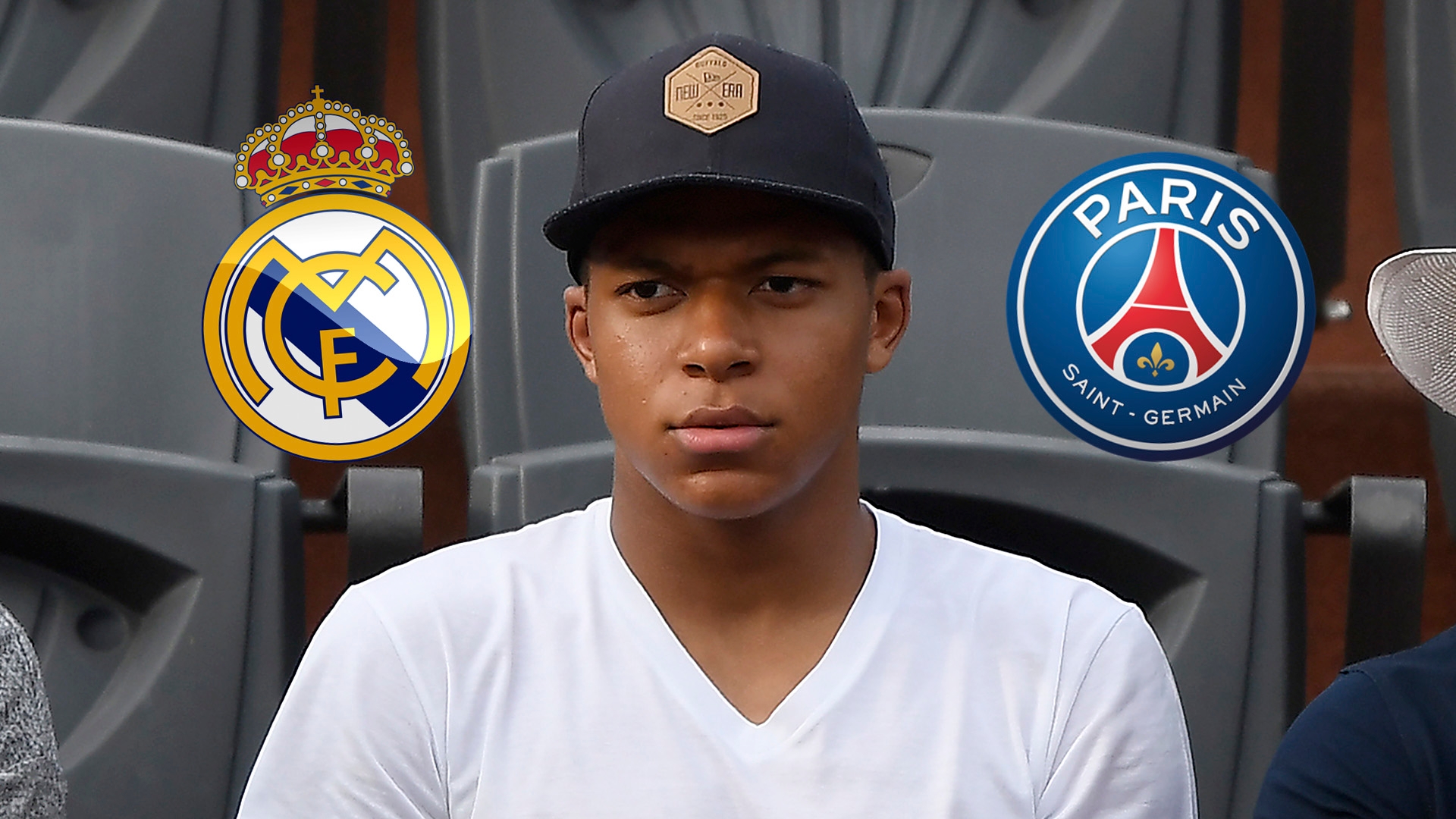 Getty composite
---
COMMENT
---
On paper, everything looks rosy for Monaco: they sit with six points from a possible six in Ligue 1 and go to Metz chasing a record 15th successive victory in France's top flight.
The Stade Louis II club have thus far negotiated the transfer window without losing more than a small handful of starters and saw Radamel Falcao at his very best last weekend as they recorded a 4-1 win away to Dijon.
But Monaco have a problem.
Kylian Mbappe has struck the first difficult period of his career. Mired deep in transfer speculation linking him with a €180 million move to Real Madrid or Paris Saint-Germain, with Manchester City also interested , before August is out, the teenage superstar will not be part of the team that plays at Stade Saint-Symphorien.
After he was left on the bench a week ago by head coach Leonardo Jardim, he will not even travel to Metz as part of a 19-man squad.
"Kylian is not at 100 per cent. He's not in form at the moment," Jardim explained on Wednesday.
The Portuguese asserted that this is not a punishment against the youngster, rather an action to "protect" him.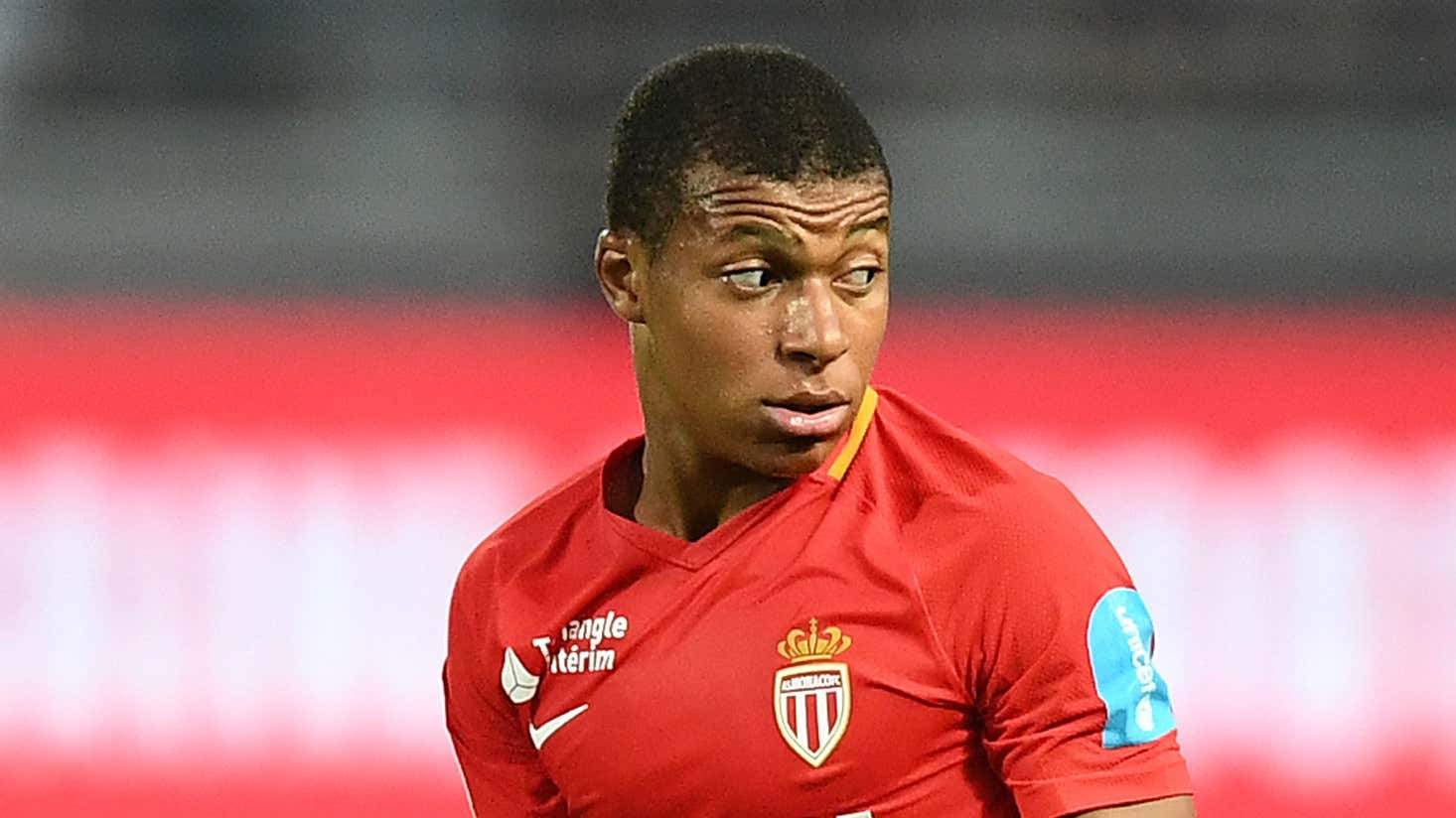 Certainly, from the evidence of his only competitive showing so far this term, which came during the 3-2 opening night victory over Toulouse, that is a wise decision.
Mbappe was strangely listless and largely ineffective. It was perhaps the first time in his embryonic career that he has looked human. Days later, a training ground disagreement with Fabinho seemed to emphasise the height of the unease the teenager is presently feeling.
Jardim lays the blame for this at the feet of those clubs associated with him, hinting strongly that Paris Saint-Germain are particularly to blame.
"It's normal," he said addressing journalists. "If another newspaper offered you 15 times your salary, you wouldn't be typing so quickly on your laptops.
"The transfer window, it's 20 per cent buying and selling. The other 80% is to cause mayhem for your rivals. It's strategic."
While Monaco have so far coped well without the prodigious attacker, there is little doubt that some of the vivacity that they possessed last season has disappeared.
Three of their four goals against Dijon last weekend came as a direct result of corner kicks, which their opponents defended lamentably. They cannot continue to hope their rivals continue in such a benevolent nature.
For now, there is no panic but should the situation escalate in the coming days, they may be forced to scramble with a contingency measure. Barcelona are reeling following PSG's signing of Neymar; they cannot allow the same to happen due to the Parisians' overtures in Mbappe.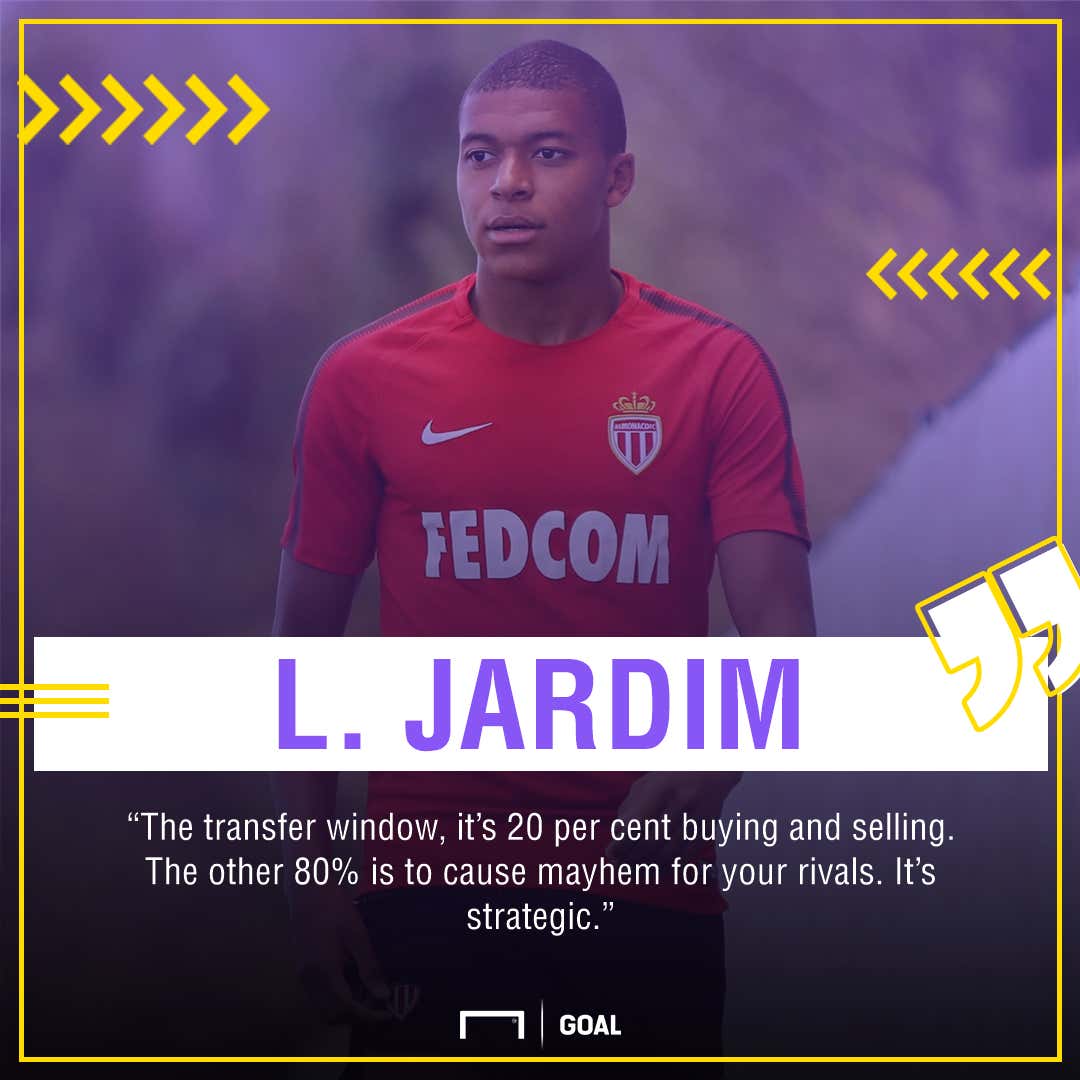 This is the first difficult moment in the youngster's career but goalkeeper Morgan De Sanctis has backed the player to negotiate these issues along with the help of his family.
"I will always remember my very first day of training with him," he said in an interview with French journalist Matthieu Martinelli. "I saw a boy who had not even celebrated his 18th birthday, but he was going twice as fast as the others in everything he did - whether he was running with or without the ball, dribbling or shooting at goal.
"It's easy, when you see an alien, you immediately recognise it in relation to others who are normal. You think, who's that? Mbappe. Okay, so how old is he? 17. Okay. Then you realise you have something magical in front of you.
"His father and mother, who are very close to him and make sure he grows up in the best way, do an excellent job. He's balanced, serious and calm. If nothing extraordinary happens and if he keeps his health... I see a boy who is going to make world football history."
Perhaps more than ever in the history of the game, maturity and decision making away from the field are a vital component to a player's success.
Mbappe has already shown that on the park he possesses these attributes in spades – now at this vital crossroads of his career it is time for him to show he has the same cool head off it.