Man Utd & Chelsea flop Falcao is back to his brilliant best
Last Updated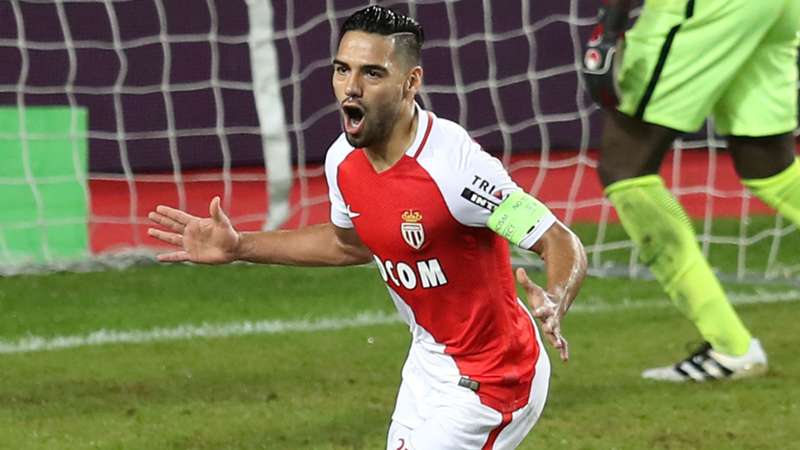 Gettyimages
---
COMMENT
---
With 76 goals in 26 matches, no team this season has been as prolific in league football as Monaco.
Leonardo Jardim's men will not reach RC Paris' French record of 118 strikes in a single campaign, set back in 1959-60 when the tactical landscape was very different, but if they maintain their current rate, they will soar well into three figures, smashing Paris Saint-Germain's tally of 102 last term.
Wenger: Perez deserves more chances
Put into context, Monaco's goal difference is greater than the number of goals scored by any other team in the league, including the defending champions.
No-one in their iconic red and white strips has been as prolific as Radamel Falcao, whose renaissance has been one of the stories of the season.
Just last week, the 31-year-old Colombia striker admitted that there were periods when he thought about quitting the game as he struggled to recover from a serious knee injury sustained against the minnows of Chasselay in a Coupe de France match three years ago.
"It was the worst moment of my career," he admitted. "I had difficult times after my surgery when I thought about giving up. But I managed to start again and keep hope in my future."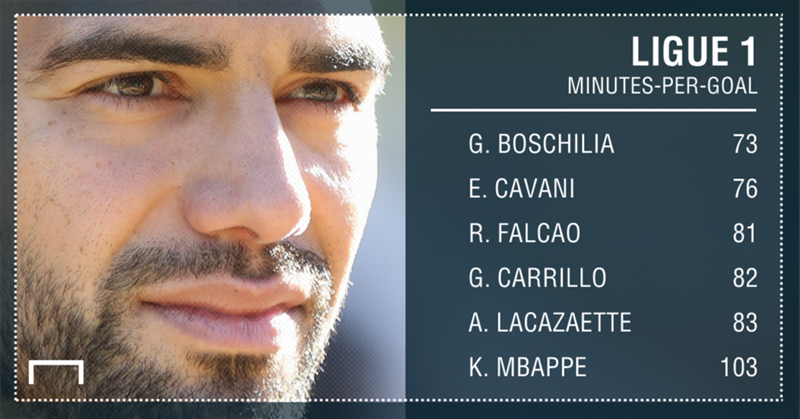 His loan moves to Manchester United and Chelsea were ill advised – he was trying to get back to the top too quickly – but with the opportunity of playing regularly again, he remains a force to be reckoned with.
Shorn of the long hair that was so ubiquitous with his style – Falcao admitted that his wife asked him to cut it – he has shown that he still possesses the same deadly finishing, if not quite the frightening pace that made him at one time the game's most coveted centre forward.
Alongside Valere Germain, an unheralded and under-rated youth academy graduate, Falcao has found himself at the forefront of a prolific attacking team. He trails Edinson Cavani and Alexandre Lacazette in the scoring charts, but with 16 goals in only 15 starts, he is finding the net at a similarly prolific rate.
Remarkably for a player so highly regarded, this is just his second season playing in the Champions League, having played just 11 times in the competition proper, notching six goals in the process.
Now he is back in Manchester, the city where his reputation was first tarnished by a poor loan spell, and is aiming to help Monaco reach the quarter-finals.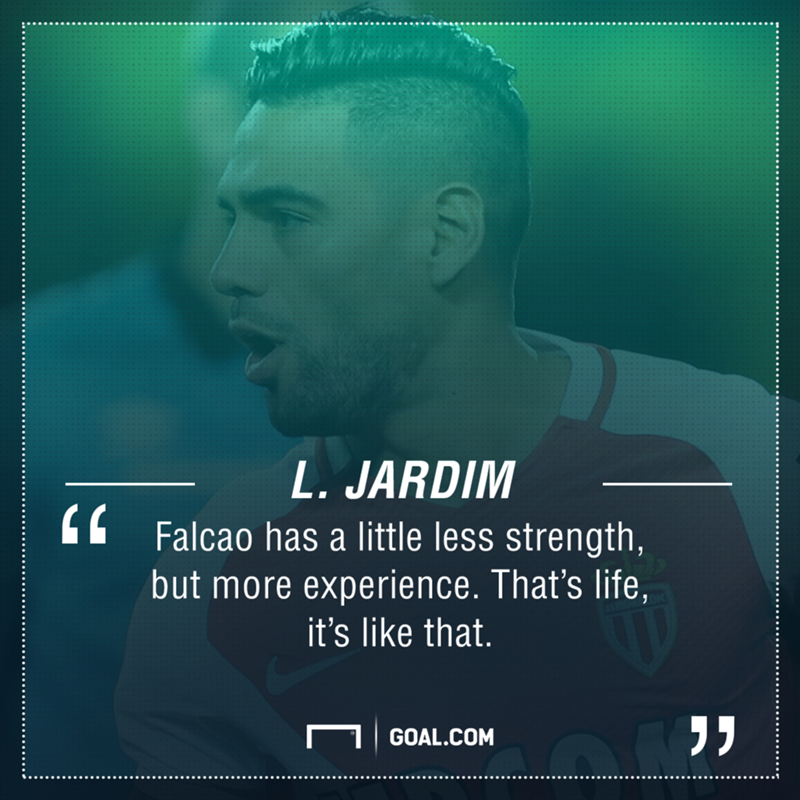 "He has a little less strength, but more experience," head coach Leonardo Jardim reasoned earlier this month. "That's life, it's like that.
"Because he is a world-class player, I manage him differently from the others. I said early in the season that I was sure he would be a success. Quality is always there."
Pep names 'best coach in the world'
Despite his misgivings shortly after his knee operation, Falcao felt that his limited opportunities at both Old Trafford and Stamford Bridge impinged his recovery.
"I've had a chance to play and I've proven to everyone that I'm still at a high level," he told Canal+ in November. "What I was missing was the chance to play and to accumulate matches.
"In England, I had two complicated years. There were a number of reasons for that… The context was not easy there. And it was even more difficult because I was not playing.
"Jardim was important for my decision to come back. I spoke to him and he knew I was 100 per cent. And now we can work towards the future."
Strike partner Germain also believes that the unique atmosphere of Stade Louis II suits the player well.
Chicharito still a star at highest level
"He's full of confidence here. Everyone gives him that confidence," he said. "He speaks a lot, is involved and scores. Additionally, he's not selfish in his play."
Indeed, Falcao is simply the spearhead of a very young side that has, to this point, worked superbly in conjunction. Eight of their players have five or more league goals to their name this season, indicating the incredible offensive strength in depth that they pose, and highlighting the fact that City cannot simply dwell upon the presence of the Colombian ace.
Nevertheless, Tuesday's match represents the opportunity for a final catharsis for a player returning to a city where he suffered so much frustration. Since returning to Monaco, he has cleared every other hurdle, so why not this?