Manchester United
Madrid striker Morata on Man Utd radar and offers the one quality Mourinho needs the most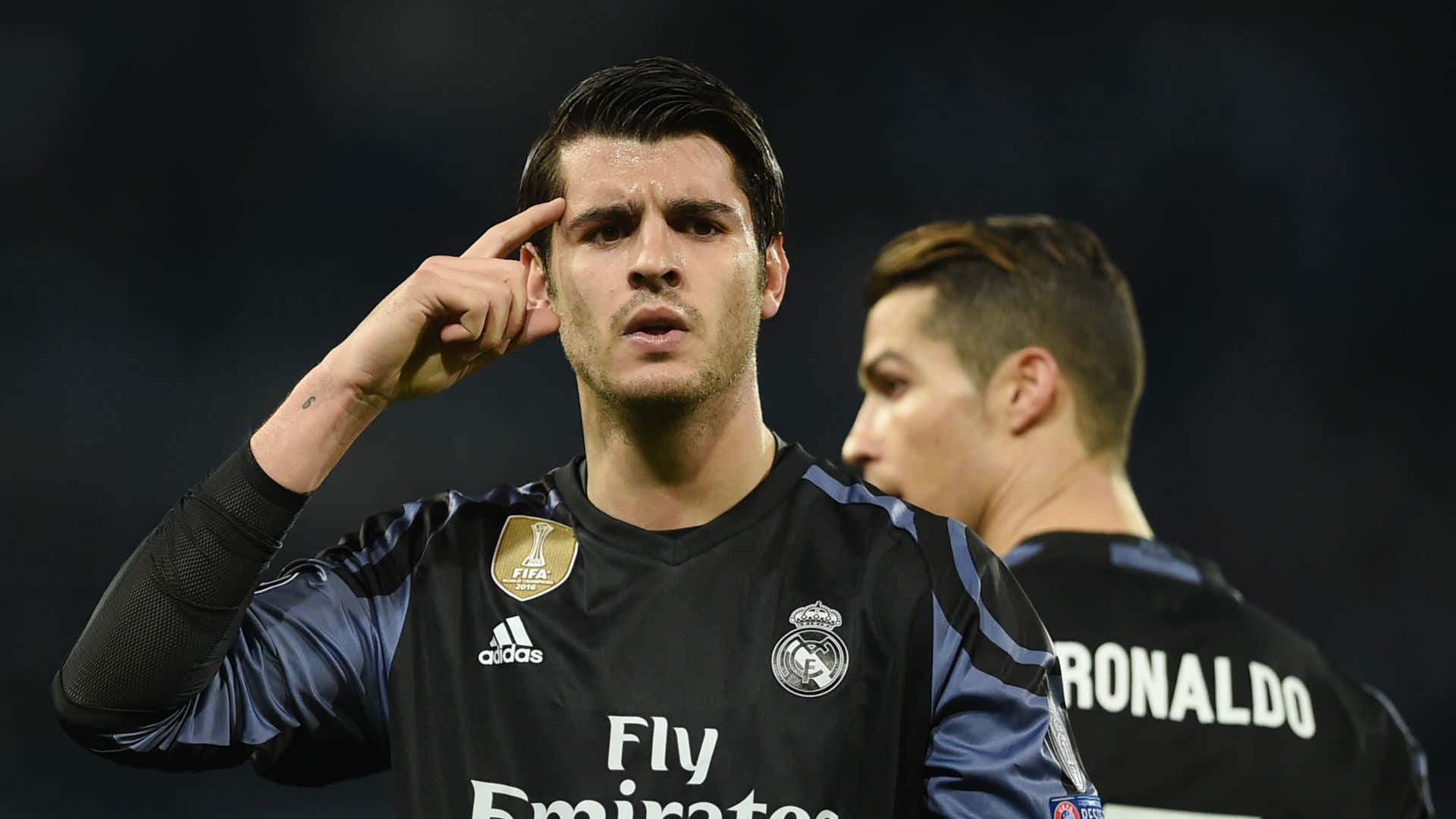 ---
COMMENT
---
You may have heard that Manchester United drew a few games in 2016-17 – it was mentioned a few thousand times over the course of the campaign.
In total, the Red Devils were held on 15 occasions in the Premier League, meaning that 30 points were left on the shelf by Jose Mourinho's men.
Those numbers do not tell the whole story, though.
While United were frustrated on a regular basis by dogged opponents, they were also their own worst enemy at times.
Rashford backs Man Utd move for Morata
Of those fixtures in which they had to settle for a share of the spoils, there are only two in which they can be accused of having set up to take a point and offered little in terms of ambition – and both of those games were on the road at local rivals Liverpool and Manchester City.
The others saw them fire in plenty of shots, they were just unable to make them count.
That is the long and short of this entire debate regarding United's penchant for a stalemate in the season just gone.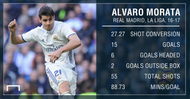 Many have sought to offer an explanation as to why this anomaly came to pass, but they are delving too deep and giving far too much thought to a matter which can be broken down into the simplest of terms.
United drew so many games because they were unable to score more goals than their opponents.
This is not rocket science, it is the basics of the game!
If the Red Devils had found the target on a more regular basis – as the lowest scorers in the top seven – then they would have won more games and potentially pushed harder for a top-four finish.
Morata: Madrid future not up to me
They didn't, though, and there is clearly an issue there to be addressed.
Across the 15 games in which they were held, Mourinho's side fired in 240 efforts (including those which were blocked) but hit the back of the net just nine times – a rather woeful conversion rate of 3.75 per cent.
Clearly, a lack of cutting edge cost them dear and they need to find a way of becoming more clinical.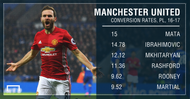 That is where the summer transfer window is likely to come into play.
United are expected to be busy and to spend big...again.
It appeared at one stage that they may be able to pick up a proven marksman who boasts the one quality that they miss the most without spending a penny - in fact, they could actually have made money on the deal!
Which No. 9 should Man Utd sign?
Any trade involving David de Gea now appears unlikely, though, with United reluctant to part with their first-choice goalkeeper and Real Madrid reported to have turned their attention elsewhere.
United are, however, exploring the possibility of landing Alvaro Morata as a standalone purchase, with a £54 million offer already said to have been knocked back.
While they will have to dig a little deeper in order to get a deal done, the 24-year-old looks to be a solid option for Mourinho, given his age and performances across the last few seasons, and could still come in cheaper than other options being mooted, such as Andrea Belotti and Romelu Lukaku.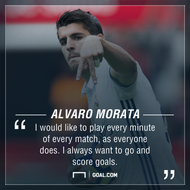 Having been re-signed by Madrid on the back of his efforts over two years at Juventus, Morata has posted career best figures in front of goal this season despite seeing game time limited by the Blancos' famed BBC frontline and supporting cast.
He netted 20 times in all competitions, including 15 in La Liga, with his return in the Spanish top-flight seeing him post better figures than a number of those already at Old Trafford.
Zlatan Ibrahimovic may have managed 17 in the Premier League for United, but he saw considerably more minutes and joins the rest of his Red Devils colleagues in being unable to match Morata in the areas which now matter most.
The Madrid man boasted a conversion rate in 2016-17 of 27.27 per cent – better than Lionel Messi (20.67), Belotti (20), Lukaku (22.73) and Cristiano Ronaldo (15.43) – while netting at a rate of one goal every 88 minutes.
He also provided six with his head, with Ibrahimovic the closest to match that at United with four.
Having said that United need a finisher, somebody to start making more of the opportunities being created, it could be that Morata is the perfect upgrade - with the player having admitted that he is looking for more minutes : "I would like to play every minute of every match, as everyone does. I always want to go and score goals."
Mourinho may have to move quickly, though, if he wants to get a deal done – be that on its own or as part of a player-plus-cash agreement – with the Red Devils not the only side keeping a close eye on the situation of a player whose obvious talents deserve more than a bit-part role.