Transfers
Lukaku branded 'irreplaceable' by Bellew amid talk of £75m Man Utd bid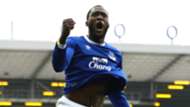 Romelu Lukaku is reported to be the subject of a £75 million bid from Manchester United, and Tony Bellew admits the striker is "irreplaceable" at Everton.
The Toffees have seen the last few months dominated by speculation regarding the future of their star striker.
With the Belgium international having expressed a desire to grace a Champions League stage, a big-money transfer has been mooted for some time – with United and Chelsea leading the chase.
It appears that the Goodison Park exit could be creaking open, and boxing star Bellew believes Everton will need "two or three" signings to cover Lukaku's loss.
He told Sky Sports: "I'd be heartbroken to see him go. He's a fantastic player, scored tonnes of goals, from inside the box and outside the box.
"Romelu Lukaku is irreplaceable. You are not going to get one man who is going to come in and score the same amount of goals as he did. It's going to take two or three guys to chip in.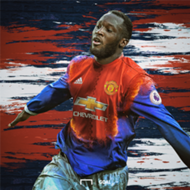 "But, we've spent an awful lot of money on proven quality so let's see how it goes.
"I'm happy with how Everton are doing business. The chairman is doing great things. In the transfer market there have been massive goals set and achieved.
"Everton are a club that's on the up. We are coming back and getting back to where we belong."
Rooney's Everton number revealed
The Toffees have already spent big this summer bringing in the likes of Jordan Pickford, Michael Keane, Davy Klaassen and Sandro Ramirez.
There is also plenty of talk suggesting that a return to Merseyside for Wayne Rooney could be on the cards, with the England international seemingly surplus to requirements at Manchester United.