Bayern München
Low is in the air - Bayern Munich unveil Valentine's Day gifts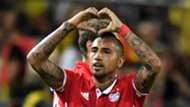 What do you get the person that has everything this Valentine's Day? Normal roses, chocolates, or perfume just won't cut it any more? Fear not, Bayern Munich have exactly what you're looking for!
The Bundesliga giants have unveiled their special Valentine's collection, featuring the usual cliched gifts, but with a Bayern Munich touch!
WATCH: French derby ends in violent brawl
Perfume not good enough? Then buy some Bayern Munchen Eau de Toilette for €19.95.
Or if you're willing to spend a bit more, get them a FCB winged heart charm for under 50 quid and a Love Bracelet for €34.95.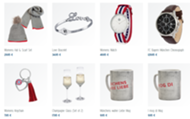 Whatever present you want, you can get it with the Bayern badge or logo or some sort of special Bavarian touch - perfect for your Thomas Muller loving partner!
Then complete the night with some Bayern wine for €6.95. Bargain!