Longtime friends Marshall, Moor take parallel paths to MLS Cup final
Thomas Floyd
Dec 09, 2016 06:20 UTC +00:00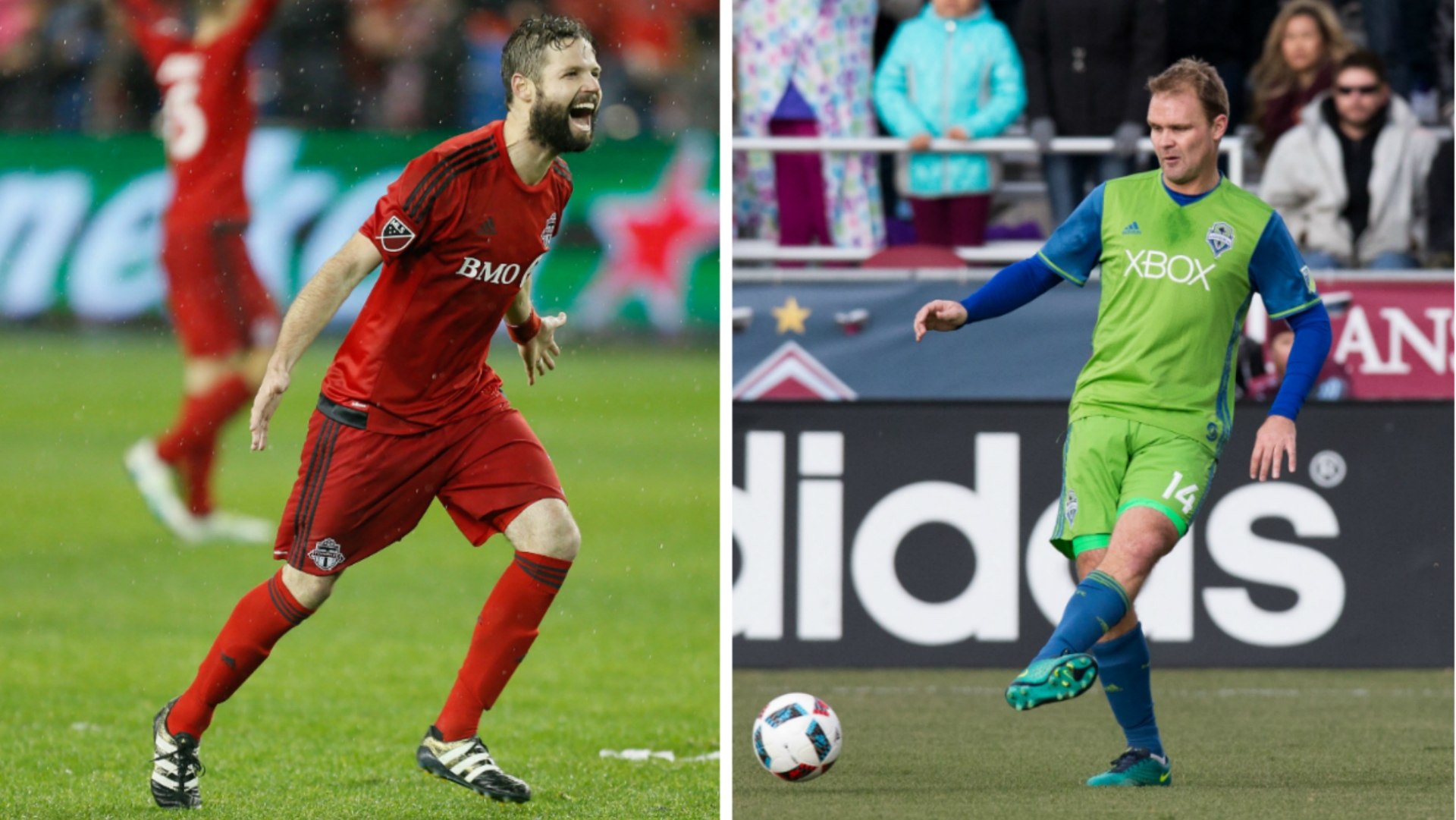 USA Today
TORONTO — For the past 13 years, Chad Marshall and Drew Moor have shared a steady bond. That kinship was forged when the defenders met as U.S. Under-20 teammates in 2003, then nurtured by a decade-plus of mutual respect.
During that time, the center backs have emerged as MLS stalwarts. Marshall is wrapping up his 13th season, while Moor has 12 campaigns under his belt. In 2008, Marshall claimed an MLS Cup title with the Columbus Crew. Moor followed suit two years later, lifting the trophy with the Colorado Rapids.
Now, both veterans have been sparked by a change in scenery, with Marshall anchoring the Seattle Sounders' back line since 2014 and Moor providing Toronto FC a much-needed dose of stability this season.
"Back in the day, [Moor] was the same player he is now — just a hard-nosed defender, put in the work, great organizer," Marshall told Goal USA. "He's going to give you an honest effort every single time he plays, and that's all you want out of a teammate. I respect the way he approaches the game and the way he handles himself."
Discussing Marshall, Moor was equally complimentary: "He's somebody that I've looked up to. We're about the same age, but he's been in the league a little bit longer than me. He's a big, strong guy, and he's somebody that I hope people compare me to because he does everything right."
Over the past six weeks, Marshall and Moor have helped their sides navigate taxing postseason waters. Come Saturday, their paths will converge in the MLS Cup final at BMO Field.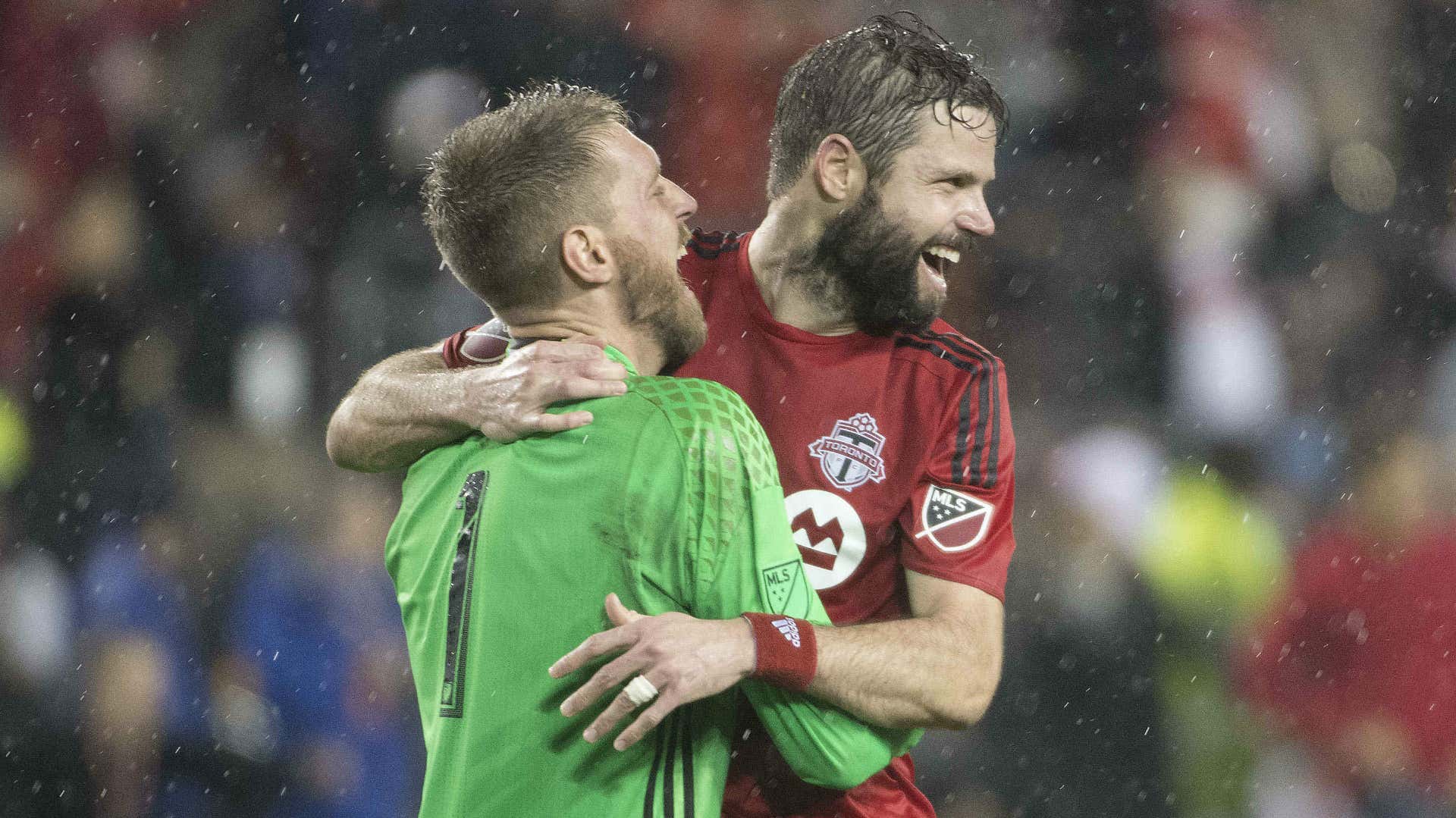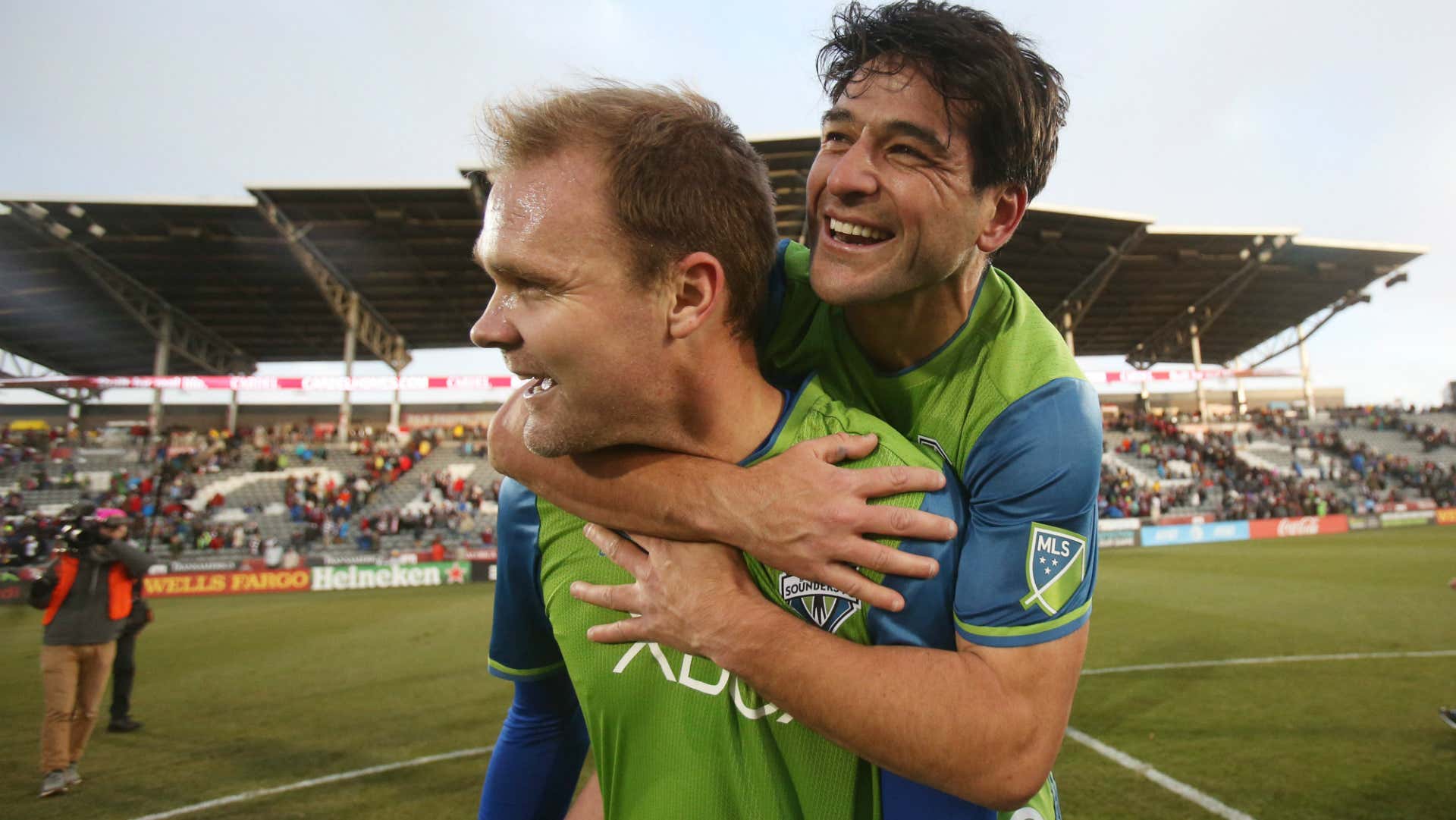 One of the first players to take advantage of intra-MLS free agency, Moor chose to leave the Rapids this past offseason after seven years in Colorado and join an ambitious but snake-bitten Toronto franchise. Although TFC offered aspiration — signing the likes of Sebastian Giovinco, Michael Bradley and Jozy Altidore in previous campaigns — the franchise had played just one postseason game in nine years when Moor joined the cause last winter.
"Certainly I saw Toronto as a team that would compete for championships in the relatively near future," Moor said. "I wouldn't have guessed it would have been in this first season."
After allowing a league-worst 58 goals in 2015, Toronto conceded just 39 times this past season — good for second in MLS. While the additions of goalkeeper Clint Irwin and right back Steven Beitashour helped raise the bar, it was Moor's ability to marshal the back line that took TFC's defense from leaky to elite.
The 32-year-old's organizational prowess has been particularly key during Toronto's playoff run in a 3-5-2 formation, with Moor flanked by the unseasoned duo of Nick Hagglund and Eriq Zavaleta.
In Beitashour's words, "He's just that vocal point making sure everyone is in the right spot."
"He keeps telling me to just enjoy the moment, enjoy the ride, enjoy how everything is going because you never know when this is going to happen again," Hagglund said. "Hopefully it happens every year, but you never know. He's just a great mentor and guy who knows what buttons to push with guys to make them feel confident in what we're doing."
It's the role Marshall has filled in Seattle for the past three years, after a December 2013 trade sent him to the perennial playoff contender. The impact was immediate, with Marshall claiming MLS Defender of the Year honors in 2014.
Like Moor, Marshall is happy to be an MLS lifer holding down the fort for a squad filled with big names — from Nicolas Lodeiro and Jordan Morris to sidelined star Clint Dempsey.
"That was the most important reason going to Seattle — they were a team that never missed the playoffs and are always looking to make acquisitions to make their team better and play in big games," Marshall said. "That was a huge factor in me wanting to come here."
An ever-present aerial force, Marshall tied for the MLS lead among center backs with four goals this past season. Whether playing alongside Panamanian standout Roman Torres or retiring Seattle veteran Zach Scott, Marshall has been a steadying influence for the Sounders en route to their first MLS Cup final.
"On the field, his contribution, you guys can all see," Sounders coach Brian Schmetzer said. "Off the field, he's a really good character for our locker room. So he's helped on both fronts, and you couple that with [the fact that] he's a really tremendous human being and you've covered all three of those really important bases."
That consistency from Marshall and Moor has set the stage for another meeting between two of the most respected defenders in MLS history. Through their countless battles on the field and time together as MLS All-Stars, the veterans have relished the opportunity to remain friends from afar.
All the while, their careers have featured a slew of uncanny parallels. But only one player will be adding "two-time MLS Cup champion" to his resume this weekend.
"It'll be fun to see him before the game and say hello," Moor said. "And then whoever wins, I know the other one will be ready to give him a big hug and congratulate him."