NWSL
Lifetime to broadcast weekly NWSL matches as part of A+E investment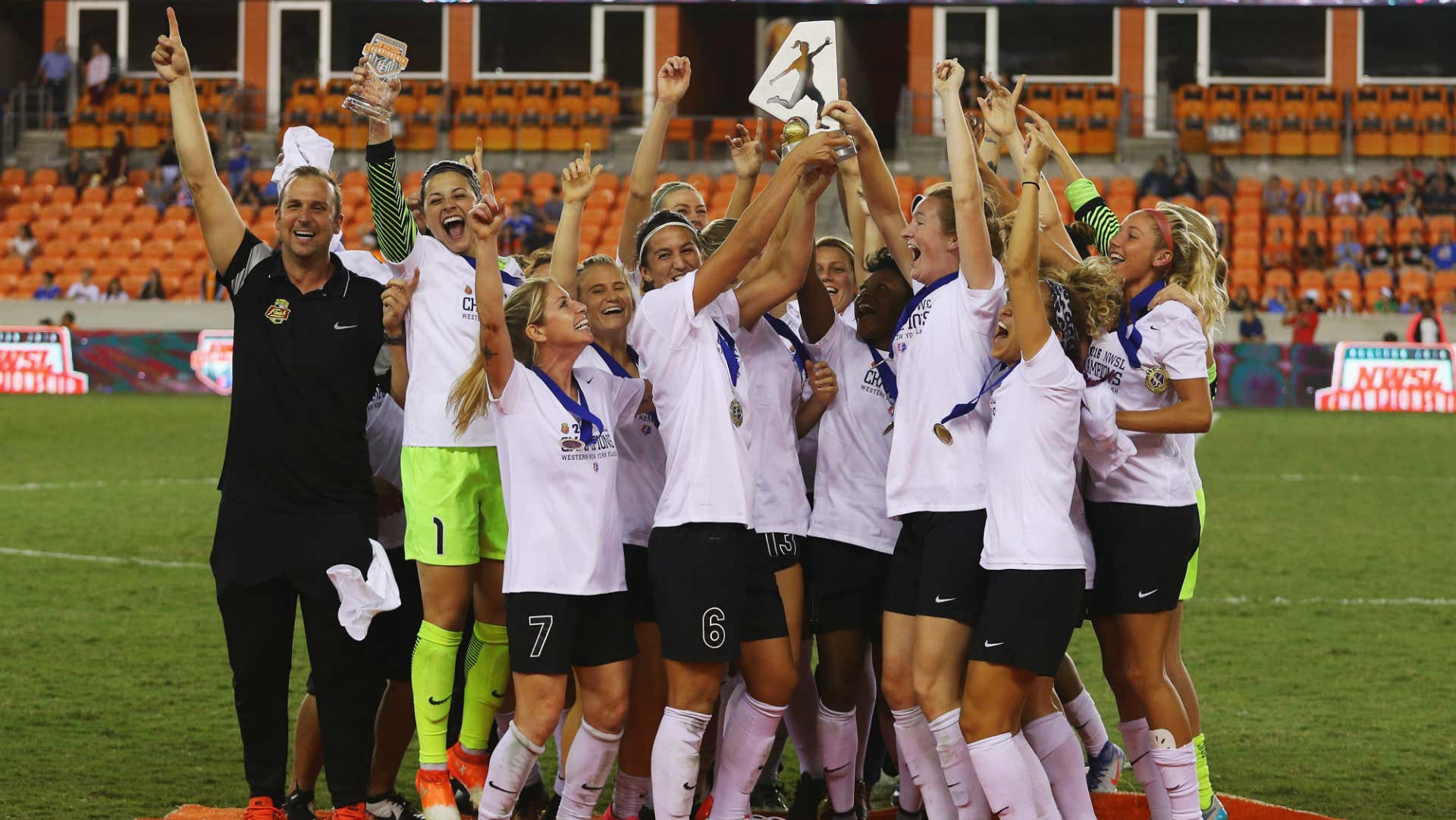 The NWSL and A+E Networks announced a partnership Thursday, with Lifetime set to broadcast a weekly match as part of a three-year arrangement.
A+E is now an investor with an equity stake in the NWSL, and Lifetime will serve as an official sponsor and broadcast partner for the league.
MLS downplays friction in Sacramento expansion bid
The NWSL Game of the Week on Lifetime will be broadcast at 4 p.m. ET every Saturday of the season, with a pregame show at 3:30 p.m. The Lifetime logo will now be featured on the right sleeve of all 10 teams' jerseys.
"This is a transformational partnership in the evolution of the league, and we are so appreciative of Nancy Dubuc and her team at A+E Networks as they take a leadership position in the growth of our league and create opportunities for young women," NWSL commissioner Jeff Plush said in a news release. "We are also extremely pleased to be able to present our fans with the most comprehensive national television and streaming packages in our history."
The partnership between the NWSL and A+E also features a new joint venture, NWSL Media. The news release states that NWSL Media will "oversee live streaming of all matches and produce the games in high definition with a consistent, state-of-the-art approach that will include exclusive new and original digital content for pre-game, halftime and post-game segments."
The NWSL will kick off its fifth season in April, having already become the longest tenured top-flight women's league in American soccer history.
"This partnership is not only tremendously significant in the continued growth of the NWSL, but representative of how far the league has come in four years and where it can go in the future," U.S. Soccer president Sunil Gulati said. "A+E and its resources are a fantastic fit for women's professional soccer and will have a major impact on continuing to raise the profile of what we feel is already the best and most competitive league in the world."