Premier League
Lack of balance between British & foreign players hurting Arsenal, says Campbell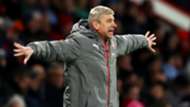 Arsene Wenger made a "fundamental" mistake in straying from the philosophies which brought him success at Arsenal, according to Sol Campbell.
The Frenchman established the Gunners as a dominant force in English football during the late nineties and early 21st century.
He also enjoyed success in Europe, but has seen his side fall away on both fronts in recent years.
Arsenal have not lifted the Premier League title since 2003-04, while they have picked up an unwelcome habit of crashing out of the Champions League at the last-16 stage.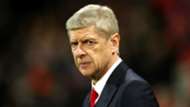 Campbell believes these failings are due to Wenger deviating from his original plan and allowing others to better the blueprint he put in place.
The former Gunners defender told Sky Sports: "He's almost gone away from what made him great.
Arsenal's gamble which never paid off
"He used to have a fantastic balance between really good English and foreign players.
"A lot of teams copied that and used that and moved on. But he went a little bit away from that and I think he's suffered from that.
"With the youngsters coming in, paying off the stadium, saying that he can't buy bigger players, that kind of held them back as well.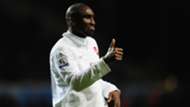 "The fundamental thing is he had a lovely balance between really good top class British players and a mixture of foreign players playing together, cohesively, making a really strong group.
"And I think he's gone away from that."
Wenger: Chelsea loss hard to watch
A 3-1 defeat to capital rivals Chelsea on Saturday has left Arsenal fourth in the Premier League table, 12 points adrift of the leaders and only one above Liverpool in fifth.
They face Hull City at Emirates Stadium next time out looking to cement a top-four standing, before attention then switches to the first leg of a Champions League clash with Bayern Munich and a FA Cup fifth round date with Sutton United.