WTF
Juventus fan tattoos club logo on his back... a day before it is changed completely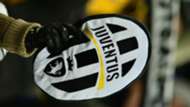 Juventus' abandonment of their traditional logo for a new design was not well received by Bianconeri fans - but few were as inconvenienced as one supporter named Kevin Prota.
That's because Prota had, just a day earlier, made a permanent commitment to his favourite club... by getting the existing crest tattooed on his back.
Diego Costa will stay at Chelsea - Conte
"For me Juventus is a passion, a feeling," Prota told Vice in Italy. "One day I found myself thinking how I could make the bond even stronger, and I said to myself: 'Why not get a tattoo of the logo?'
"And in the end I did it! I have not thought much about other people's thoughts, the body is mine - I think I am allowed to tattoo something that belongs to me."
Unfortunately for Prota, the ink had barely dried when he found out that his new body art was now a thing of the past.
"I found out by chance," he added. "I received a message from a friend in a Whatsapp group saying to me, 'Kevin, look, Juventus have a new logo!'
"At first I did not want to believe it, I thought it was one of those p***** on the internet.
"[On Tuesday] morning, when I opened the app that I use to keep me updated on the team's news, however, I realised that they really had changed the logo.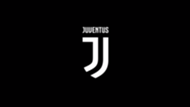 "After a moment of disbelief I was able to laugh, so what's done is done. Also, my right shoulder is still free, so there is still room for the new emblem. I honestly prefer the old, but I'll have no choice but to get used to it."
Mourinho open to Memphis return
Prota did, however, have a simple request for Juve president Andrea Agnelli in advance of any future major announcements.
He joked: "Andrea, next time maybe do an interview before [the announcement], give me a call, write me a letter or send a fax so I might wait a moment and not be behind the times."