Transfers
Janssen, Gomes & the worst 10 transfers of the season
The start of each season is a time of silliness and expectation as clubs splash hideous amounts of money on new signings. Supporters get excited at the thought that their team may have picked up the next big thing.
However, the reality is often much different as players struggle for different reasons to hit the ground running or live up to their billing.
Liverpool confirm Solanke deal
Here, Goal takes a look at 10 of the worst transfers of the 2016-17 season, informed by transfer fees and subsequent impact. 
What do you think? Are there any signings you think should be included? Let us know!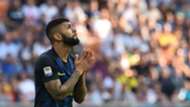 10. GABIGOL (Santos to Inter, €29.5 million)
The Brazil international arrived at San Siro from Santos to plenty of fanfare, with an expectant Nerazzurri fanbase hoping that the comparisons to Neymar were well founded. However, just one goal in nine Serie A appearances later suggests that they landed a flop. There is still time for the 20-year-old, but as they look to catapult up the table, Inter may not have the patience to indulge the youngster.
9. ANDRE SCHURRLE (Wolfsburg to Borussia Dortmund, €30 million)
The World Cup winner signed for Borussia Dortmund for a considerable fee after an amazing season at Wolfsburg, but he could not replicate that form at Signal Iduna Park. The former Chelsea star made just eight starting appearances in the Bundesliga, scoring a measly two goals as Dortmund finished behind RB Leipzig and Bayern Munich.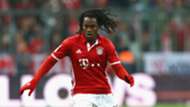 8. RENATO SANCHES (Benfica to Bayern Munich, €35 million) 
Considered one of the brightest prospects in European football after a successful European Championship campaign with Portugal, much was expected of the former Benfica youngster. The 19-year-old featured mainly from the substitutes bench and doubts linger over Sanches' ability to step up as Carlo Ancelotti ponders how to strengthen his Bayern midfield following the retirement of Xabi Alonso.
Mahrez wants to leave Leicester
7. ANDRE GOMES (Valencia to Barcelona, €35 million)
Portugal international Andre Gomes showed glimpses of the ability that saw the Blaugrana fork out €35 million for his services, but he was largely disappointing in what was a thoroughly underwhelming season. The 23-year-old came to Camp Nou with a European Championship winners medal, but Barca fans will expect much more of him next season.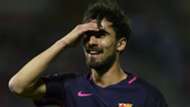 6. ISLAM SLIMANI (Sporting Lisbon to Leicester, €30 million) 
A relatively late addition to Claudio Ranieri's Premier League winning team, Slimani arrived in England boasting a fearsome goal-scoring record with Sporting Lisbon. The Algeria international hit 27 goals in 33 games the season before joining the Foxes and there were high hopes that he would take the pressure off Jamie Vardy in attack. Unfortunately for Leicester fans, he didn't quite live up to the billing, scoring seven in 23 league games.
5. LUCAS PEREZ (Deportivo to Arsenal €20 million)
The Spanish striker scored seven goals in 21 appearances in all competitions for the Gunners, including three in three Champions League games, but he made no impact in the Premier League as Arsene Wenger's men failed to secure a place in next season's Champions League. After a frustrating debut season, the €20 million attacker has been linked with an immediate move away.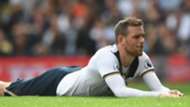 4. VINCENT JANSSEN (AZ to Tottenham, €20.1 million)
He was dubbed 'the new Ruud van Nistelrooy' by the Dutch media, but Vincent Janssen's first season at Tottenham was an unmitigated disaster. The 22-year-old was forced to play second-fiddle to star man Harry Kane for most of the season, but even when he did play, he struggled to hit the back of the net. Two goals - one of which was a penalty - in 27 Premier League appearances says it all.
3. JESE (Real Madrid to Paris Saint-Germain, €25 million)
Once a highly-rated squad member at the Bernabeu, Jese's career took a serious nosedive when he transferred to Paris Saint-Germain for the hefty sum of €25 million. The 24-year-old forward started just one Ligue 1 game for PSG before moving on loan to Canary Islanders Las Palmas, where he seems to be much more at home.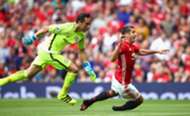 2. CLAUDIO BRAVO (Barcelona to Manchester City €18 million)
Pep Guardiola brought the Chilean goalkeeper in as an integral part of the vision he had for Manchester City, but the qualities that convinced the Premier League side to pay nearly €20 million for his services were completely absent. Error after error forced the former Barcelona and Bayern Munich boss to drop the shotstopper as he flopped in his first year in England.
1. MICHY BATSHUAYI (Marseille to Chelsea €39 million) 
He may have scored the goal that clinched the Premier League title for Antonio Conte's side, but Belgian striker Michy Batshuayi looks nothing like a €40 million striker, so far. The 23-year-old started just one league game for the Blues, who were lucky enough to possess the firepower of Diego Costa and Eden Hazard in attack.