CS Sabeeth: Best Indian striker in 2nd Division I-League sets sights on the ISL
Chinadorai Sathyan Sabeeth was an instant hit in the Kolkata maidans in 2013-14 whilst donning the Mohun Bagan jersey, having scored in two games against arch-rivals East Bengal.

For the last two seasons, however, he had been away from the limelight at second division side Ozone FC in Bengaluru. This year, he ended up with seven goals in ten games in the first round, second only to club-mate and Brazilian import Robert de Souza. But the team could not clinch promotion to the I-League. 

Ozone FC's first match in the final round was against Real Kashmir FC, the eventual winners. Robert and Sabeeth had both scored and they were leading 2-1. But the Srinagar-based side won the game after they scored twice in injury time.

"In the last ten minutes, we collapsed. We didn't do well in the defensive third. We should have kept our lead. We missed a strong defender like Chika (Wali). If he would have played in that match, maybe we would have qualified for the I-League. It happens. Maybe the coach (David Booth) had decided something else, you can't tell what he was thinking," analysed Sabeeth in a chat with Goal.

He added, "The coach kept the same strategy in the final round. Only two foreigners can play in the starting XI. Both Robert and (Yongchan) Son were important. But, Chika was important too. We inclined more towards the attack. If Chika had come into the game later on, we might have qualified.

"That was the fault I feel. We worked very hard and the team was good. It was because of David that the team had reached that level. In his mind, maybe he focused more on the attack to have more chances of winning. We didn't concede so many goals from the starting of the season like we had against Real Kashmir.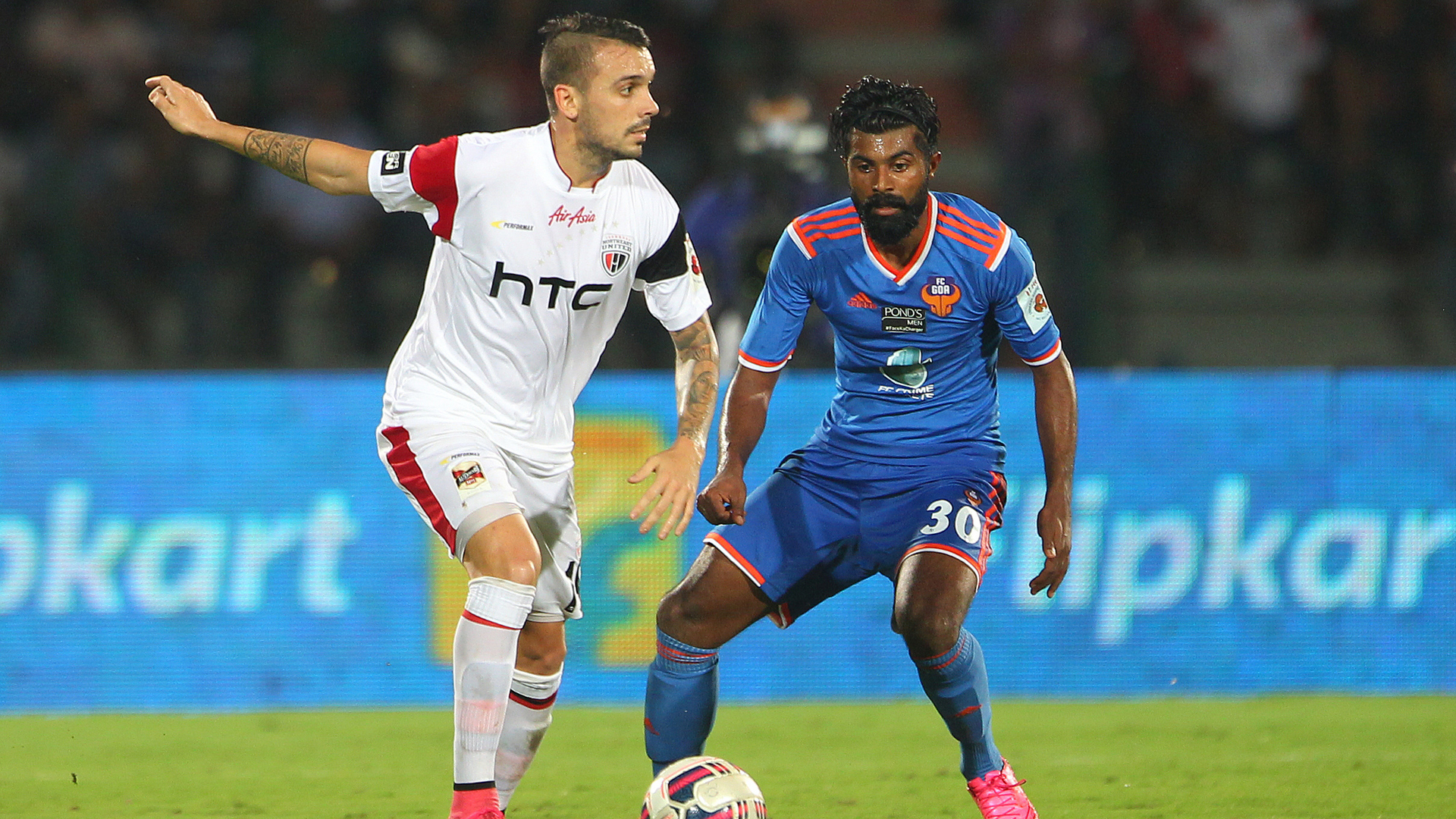 "Even the coach was shocked after the game. But he told us later that he had trust in everyone. I felt we needed to play with an experienced defender at that time. It was the final round after all."

Chintarao Chandrashekar's substitution in the 87th minute triggered the defensive crumble in that match revealed Sabeeth. Ozone then went on to draw with Hindustan FC 2-2, which almost ended all hopes of getting to the I-League before wrapping up the season with a goalless draw against TRAU FC.

"Chandra got injured in the game. Bad luck. He got a cramp and after he went out, we conceded two goals. If he had played on, surely it would have remained 2-1. Even in the second game, we conceded two after taking the lead. Chika didn't play in that game too. In the third match, Chika played and we ended with a clean sheet," Sabeeth pointed out the reason for losing the race for promotion.

He added, "Ozone wanted to clinch promotion to the I-League badly but it was unfortunate. We were in an advantageous position given that we were playing at home. Even though we had not played a match at the FSV Arena earlier, we had a few practice sessions. It was a good chance for us, but we gifted the opportunity to Real Kashmir."

The 27-year-old saw out his two-year contract with Ozone at the end of last month and is now looking for avenues in the Indian Super League (ISL). However, Ozone FC have asked him to re-sign for a third straight season but the former FC Goa man is unwilling to spend another season in the second division.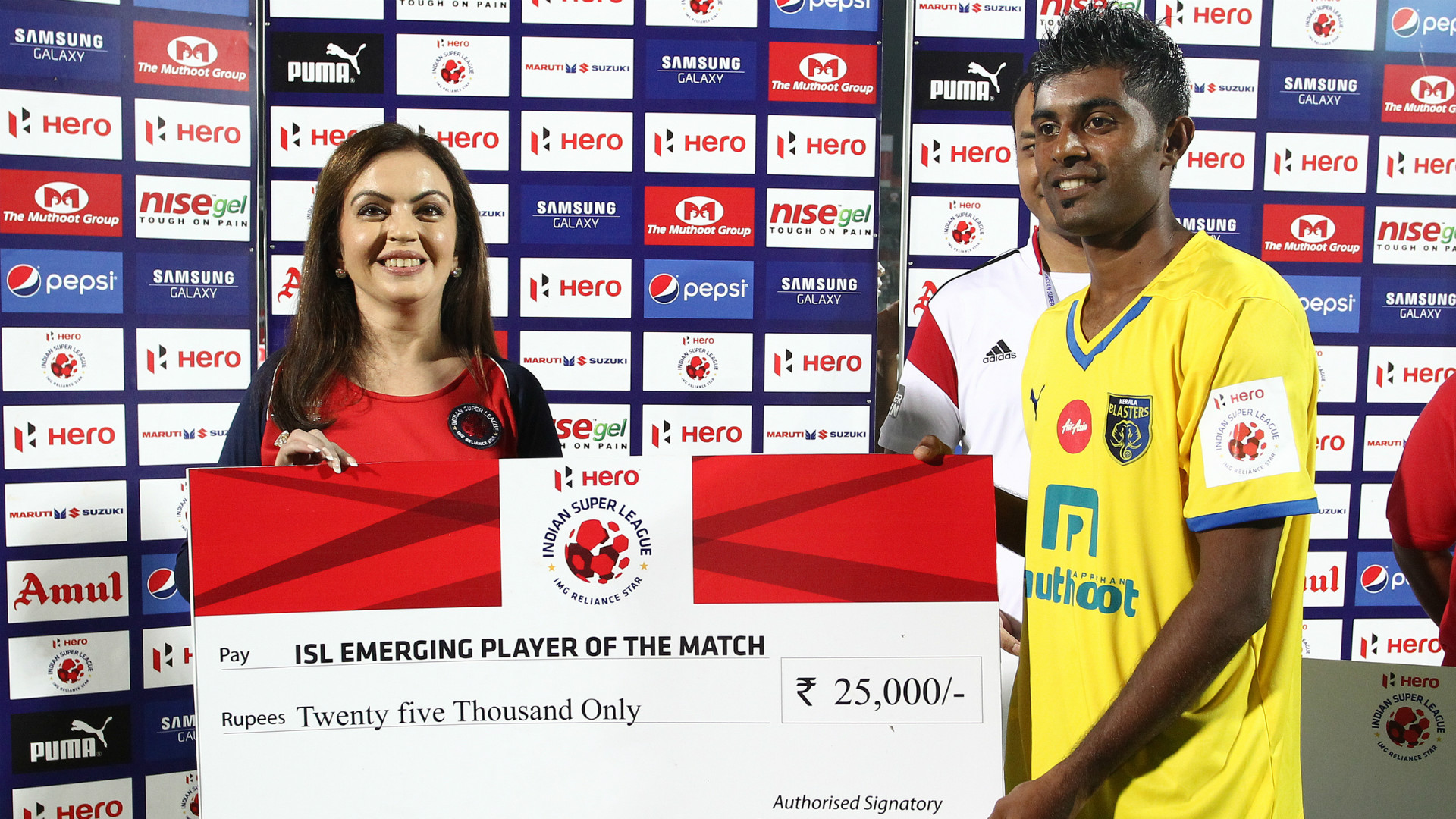 "After the first round and even after the final round, both the coach and Mr Rafik (CEO of Ozone FC) told me to stay back. I didn't commit back then but I did say it to coach that I like him and enjoy working with him. He also told me that he won't stop me if I get any good offers. He said if you get an offer from the ISL, surely you have to play but as a coach I need you. He said he will come back to India and will talk to me. 

"Till now, there haven't been any talks. The coach is going to stay there. He says he wants me (for next season) but I don't want to play in the second division. This season, I want to come out from there," told Sabeeth.

Sabeeth, who played for Kerala Blasters in the inaugural season of the ISL was called 'the fittest player in the squad' by then coach-cum-player David James. After a dip in 2016, he has re-invented himself. The stats speak for themselves as he ended with 16 goals in 23 appearances this season, counting both the Bangalore Super Division and the 2nd Division I-League.

"I took a decision two years ago, it was not right for me. That time, the season was divided between ISL and the I-Leagues.

"I thought I would play in the second division and go on loan to an ISL club. But last season they changed the schedule and got the leagues to run simultaneously. Last year, I tried to come into the draft but Mr Rafik didn't leave me," concludes Sabeeth.