ISL 2017: Kerala Blasters squad analysis - Berbatov to make the difference despite midfield conundrum
---

BY NISANTH V EASWAR   

  Follow @Niktheblue94 on Twitter
---
The kick-off of the fourth edition of Indian Super League (ISL) is less than two weeks away and as 10 teams prepare for four months of football extravaganza, Goal takes look at the strengths and weaknesses of each team in their hunt for the trophy.
Next in line are two-time ISL finalists Kerala Blasters, who will be looking to win the title this season, for a change.
The Kerala-based team underwent wholesale changes in the aftermath of a disappointing penalty shoot-out defeat against ATK in the final of last year's tournament. In came former Manchester United assistant coach Rene Meulensteen to take over the reins and former Shillong Lajong head coach Thangboi Singto as his second-in-command.
Blasters retained CK Vineeth, Rinto Anto, Sandesh Jhingan and youngster Prashanth Karuthadathkuni ahead of the Indian player draft. The likes of Jackichand Singh, Sandip Nandy and Milan Singh were added to the ranks from the player draft which took place in July. They also managed to sign two former Manchester United players in Dimitar Berbatov and Wes Brown in addition to the all-time tournament top scorer Iain Hume.
This is how their squad looks like for ISL 4:
Goalkeepers: Paul Rachubka, Sandip Nandy, Subhasish Roy Chowdhury.
Defenders: Nemanja Lakić-Pešić, Wes Brown, Pritam Kumar Singh,  Sandesh Jhingan,  Lalruatthara,  Lalthakima,  Rino Anto, Samuel Shadap.
Midfielders: Milan Singh, Arata Izumi, Loken Meitei, Siam Hanghal,  Ajith Sivan, Courage Pekuson,  Jackichand Singh.

Forwards: Karan Sawhney, Prasanth Karuthadathkuni,  Iain Hume,  C.K. Vineeth, Mark Sifneos,  Dimitar Berbatov.
---
Strengths
---
Dimitar Berbatov was roped in as a marquee signing by the club ahead of its fourth attempt at clinching the trophy and the former Manchester United striker is expected to make a huge difference to the team that reached the final and lost to ATK twice in the last three seasons. The 'King of First Touch' will surely keep Kochi buzzing and it'll be interesting to see how Meulensteen makes use of the elegant forward in his tactical setup.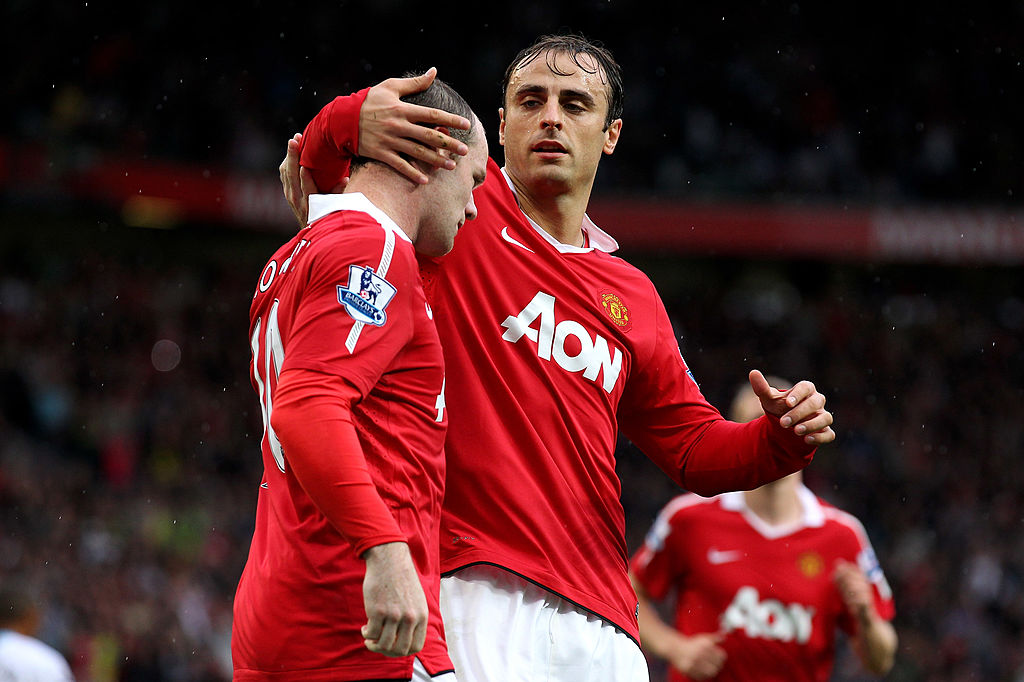 Wes Brown possesses tonnes of quality and experience as a defender but he also very good with the ball at his feet and it's not often that ISL has featured a player like Brown in its three years of running so far. He will most likely be paired with fan-favourite Sandesh Jhingan, who has improved leaps and bounds since his first season in ISL. Both of these players make for a strong first team centre-back pairing.
The attacking third is undoubtedly the area where Kerala Blasters as a team is second to none. Iain Hume, Dimitar Berbatov, CK Vineeth and Jackichand Singh make up a lethal combination on paper. With the likes of Mark Sifneos and Courage Pekuson, both of whom chipped in with goals in pre-season, ready to make full use of the limelight, fans are up for a treat in front of goal.
Kerala have had pre-dominantly defensive coaches at the helm such as David James and Steve Coppell. Peter Taylor had a forgettable season with a leaky defence hampering him. Meulensteen is known to be an attack-minded coach and it remains to be seen whether he would alter the style of play to make it more attractive. 
---
Weaknesses
---
The signing of Sandip Nandy evoked mixed feelings among the Blasters faithful and there are reasons for it. Nandy played his part last year as an understudy to Graham Stack but at 42-years-old, only time will prove his usefulness to this Kerala Blasters squad. Joining him in between the sticks are Paul Rachubka and Subhashish Roy Chowdhury and neither of them have proved to be convincing first-choice goalkeepers.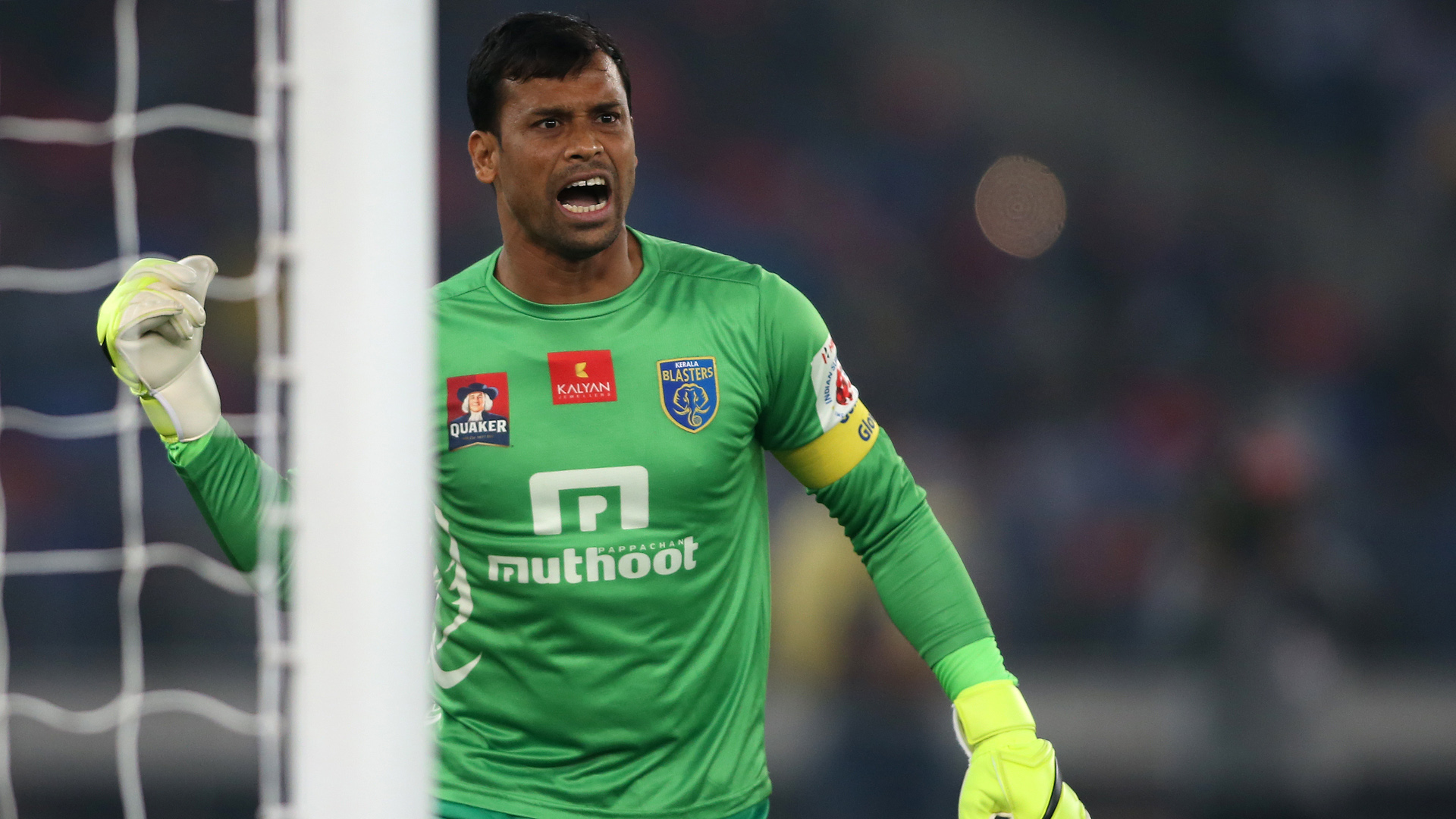 Goalkeeping is going to be Blasters' biggest worry this season. Nandy hasn't registered a single minute in last season's I-League and Chowdhury has only played a total of 720 minutes in the last two seasons in the I-League and ISL combined. The 36-year-old Rachubka has jumped from one club to another during his long career and the Manchester United tag that was attached to his name when he was signed is only because he has featured for them thrice, before going on loan to a whole host of lower league clubs.
Another worry for Blasters will be in midfield. They haven't added a foreign defensive midfielder to their ranks and the two most likely Indian footballers who could play in the double pivot are Siam Hanghal and Milan Singh. With Mehtab Hossain joining Steve Coppell at Jamshedpur FC, there is a hole in Kerala Blasters' midfield that needs to be filled in order to ensure balance on the field. Meulensteen also doesn't have a strong defensive midfield option on the bench if either of them picks up an injury midway through the season. Arata Izumi is coming off a campaign in the I-League second division and whether he can feature as a defensive midfielder remains to be seen.
Berbatov, although a quality player, hasn't played a professional game since May 31st, 2016. Wes Brown has played a total of 1091 minutes for Blackburn last season and finished 22nd in the Championship. There will certainly be question marks over the fitness of the two former Manchester United players.
The first look starting lineup of Kerala Blasters is strong and has the firepower to reach the latter stages of the tournament. There are very few game-changers in the squad and when you are about to head into a four-month-long season, squad rotation is a going to be a necessity. Can the Yellow Army bring the best out of the fringe players in their squad?
---
Opportunities
---
It's widely known that Thangboi Singto has a knack for nurturing young talents. Kerala's draft picks were heavily influenced by Singto and the club managed to bring in the likes of Reliance Foundation Youth Sports (RFYS) product Ajith Sivan and former Aizawl defenders Lalruatthara and Lalthakima.
All these players are under 21 years of age and have the perfect opportunity to prove their mettle this season with Kerala Blasters. Lalruatthara was impressive for India U-23 under Stephen Constantine earlier this year and looks ready to slot into the Blasters' backline.
---
The Danger Man
---
Bulgarian striker Dimitar Berbatov looks set to light up the Indian Super League this season. The two-time English Premier League winner with Manchester United has more than 350 domestic appearances to his name and has scored more than 150 goals across different leagues.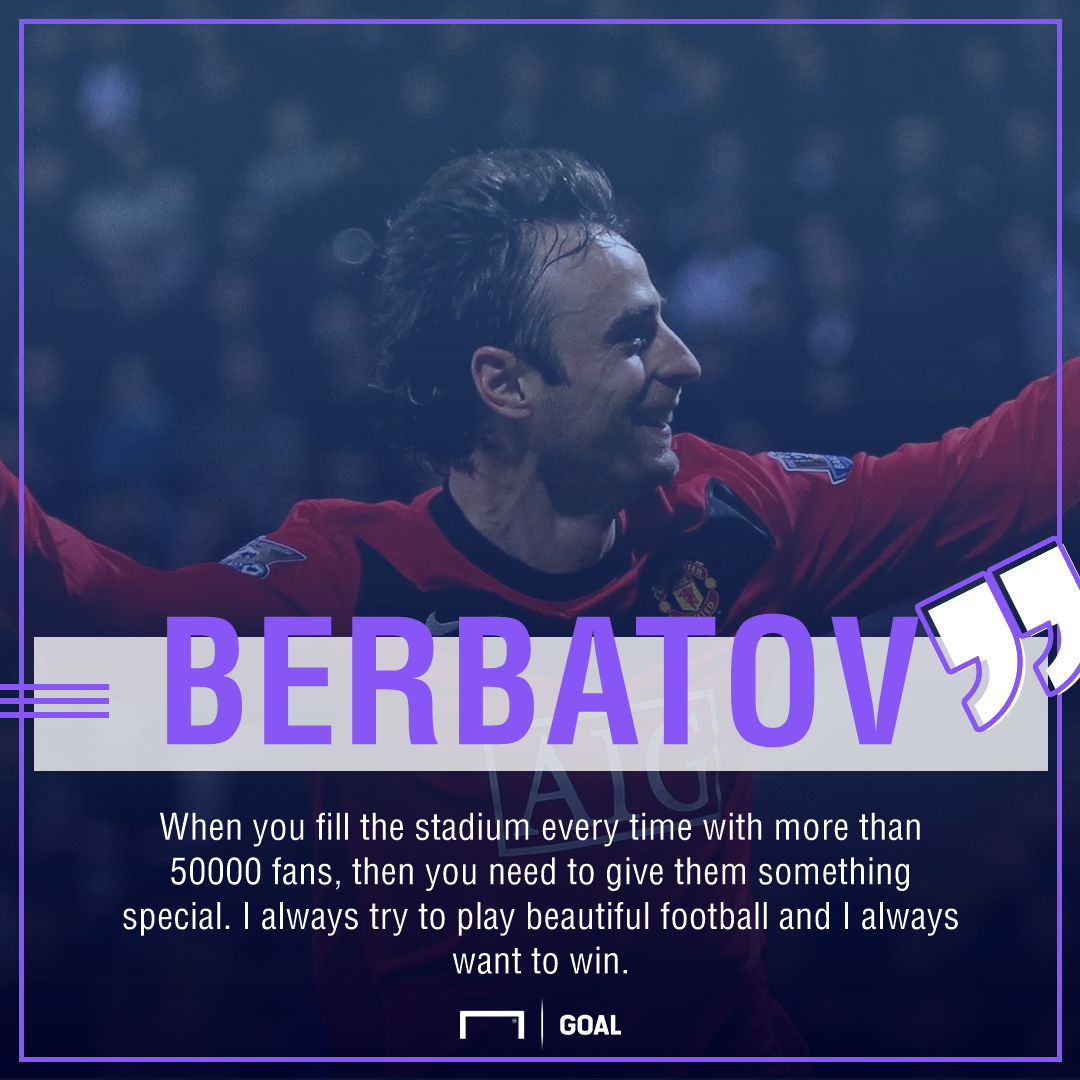 Berbatov, who has played alongside the likes of Cristiano Ronaldo at Manchester United and Robbie Keane at Tottenham Hotspur, will join forces with ISL's all-time top scorer Iain Hume and CK Vineeth this season as the Yellow Army prepares for another quest for ultimate glory. Fans will be desperate for 'Berba' to unleash his magic when they take on defending champions ATK in Kochi on November 17. With a world-renowned footballer like Berbatov in the ranks, the season holds much promise.