India vs Nepal: How many matches have the Blues Tigers won against Nepal?
Last Updated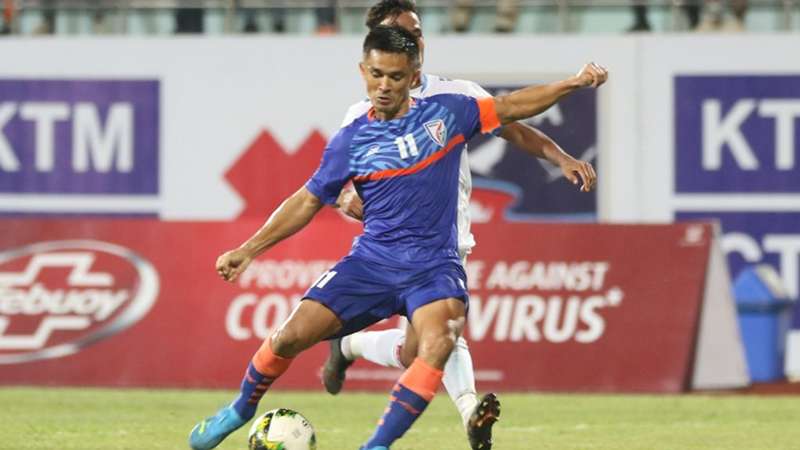 AIFF Media
India edged out Nepal 2-1 in the second international friendly match on Sunday at the Dasharath Stadium in Kathmandu, Nepal.
Farukh Chaudhary and Sunil Chhetri were on target for the Blue Tigers to seal the win. Tej Tamang, on the other hand, scored the consolation goal for the home team.
This was the 21st meeting between the two teams and India still have a superior head-to-head record having won 14 matches, Nepal have won two and five matches have ended in a tie. After today's game, India have now scored 36 goals and conceded 11.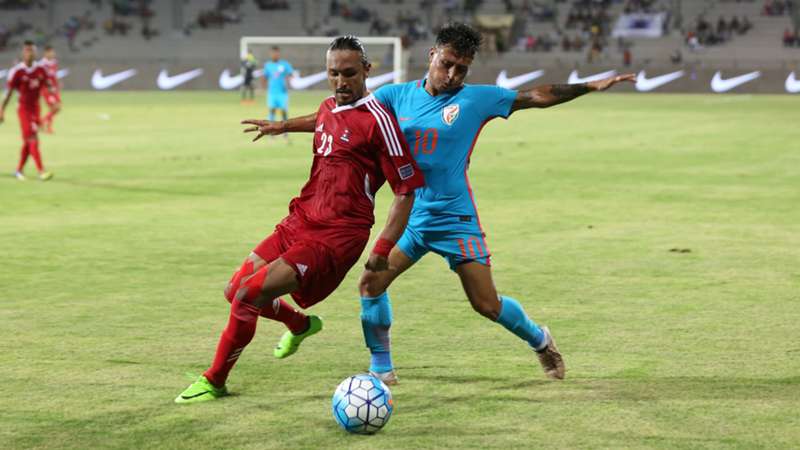 The last time, The Gorkhalis hosted India was on September 2, 2021, in the first of the two friendly matches. The match ended in a 1-1 draw.
Sunil Chhetri is the highest Indian goalscorer against Nepal with six goals in 10 international matches followed by IM Vijayan and Carlton Chapman who have scored three goals each.
Here, we take a look at India's head-to-head record against Nepal in international matches.
How many times have India beaten Nepal in international football?
| Date | Result | Competition |
| --- | --- | --- |
| 20/12/1985 | India 0-0 Nepal | SAFF Games |
| 21/12/1985 | India 2-0 Nepal | SAFF Games |
| 30/11/1987 | India 1-0 Nepal | SAFF Games |
| 26/10/1989 | India 2-1 Nepal | SAFF Games |
| 21/7/1993 | India 1-0 Nepal | SAFF Championship |
| 18/12/1993 | India 2-2 Nepal | SAFF Games |
| 22/12/1993 | Nepal 2-2 (4-3) India | SAFF Games |
| 5/12/1998 | Nepal 0-1 India | Asian Games |
| 30/9/1999 | Nepal 0-4 India | SAFF Games |
| 8/12/2005 | India 2-1 Nepal | SAFF Championship |
| 3/6/2008 | India 4-0 Nepal | SAFF Championship |
| 7/12/2009 | India 1-0 Nepal | SAFF Championship |
| 28/8/2012 | India 0-0 Nepal | International friendly |
| 5/9/2013 | Nepal 2-1 India | SAFF Championship |
| 19/11/2013 | India 2-0 Nepal | International friendly |
| 12/3/2015 | India 2-0 Nepal | World Cup qualifiers |
| 17/3/2015 | Nepal 0-0 India | World Cup qualifiers |
| 27/12/2015 | India 4-1 Nepal | SAFF Championship |
| 6/6/2017 | India 2-0 Nepal | International friendly |
| 2/9/2021 | Nepal 1-1 India | International friendly |