Arsenal
'I'll manage next season' - Wenger dismisses retirement suggestions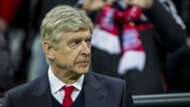 Arsenal manager Arsene Wenger has said that he will manage next season, though he did not confirm it would be at the Emirates.
How Arsenal must rebuild for next season
The 67-year-old has been with the Gunners for 21 years, and with his contract due to expire at the end of the present campaign, no new deal is yet in place to guarantee his future with the London side.
Speculation has grown over his destiny in recent weeks as his side have dropped off the pace at the top of the Premier League table, and following a 5-1 Champions League loss to Bayern Munich in midweek has only escalated further.
The Frenchman insisted on Friday that he will not retire, but he did not confirm he will remain in his current post.
"No matter what happens, I will manage next season whether that is here or somewhere else," he said.
"It is important for the club to make the right decision for the future. I have not worked here for 20 years not to care.
Ibrahimovic: I'm like Indiana Jones
"I had many opportunities to go somewhere else but I care for this club and its future. It is important to be in safe hands."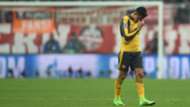 He refused to be perturbed by speculation, however.
"I am used to it. I've been here for 20 years. In life, it is important to do what is right. I am in a public job and I must accept that. Everybody can have an opinion," he added.
"If I said March, April, it is because I didn't know. I do not want to comment [on my future]. My future is not important, the team is and Arsenal Football Club.
"We have to focus on real problems, the way we play football and not my future."
The former Monaco boss did admit, however, that the midweek loss stung.
"I hate defeat, I hate to lose games. I have a big responsibility at this club. It is difficult to take but I have the strength and experience."
Wenger has won three Premier League titles with the Gunners, but his inability to add the domestic crown to the club's trophy cabinet since 2003-04 has often seen him questioned. Now 10 points off Chelsea with just 13 games remaining, it seems that the club's quest for the domestic title will go on.