'If I leave, I want to go through the front door' – De Boer defiant as pressure mounts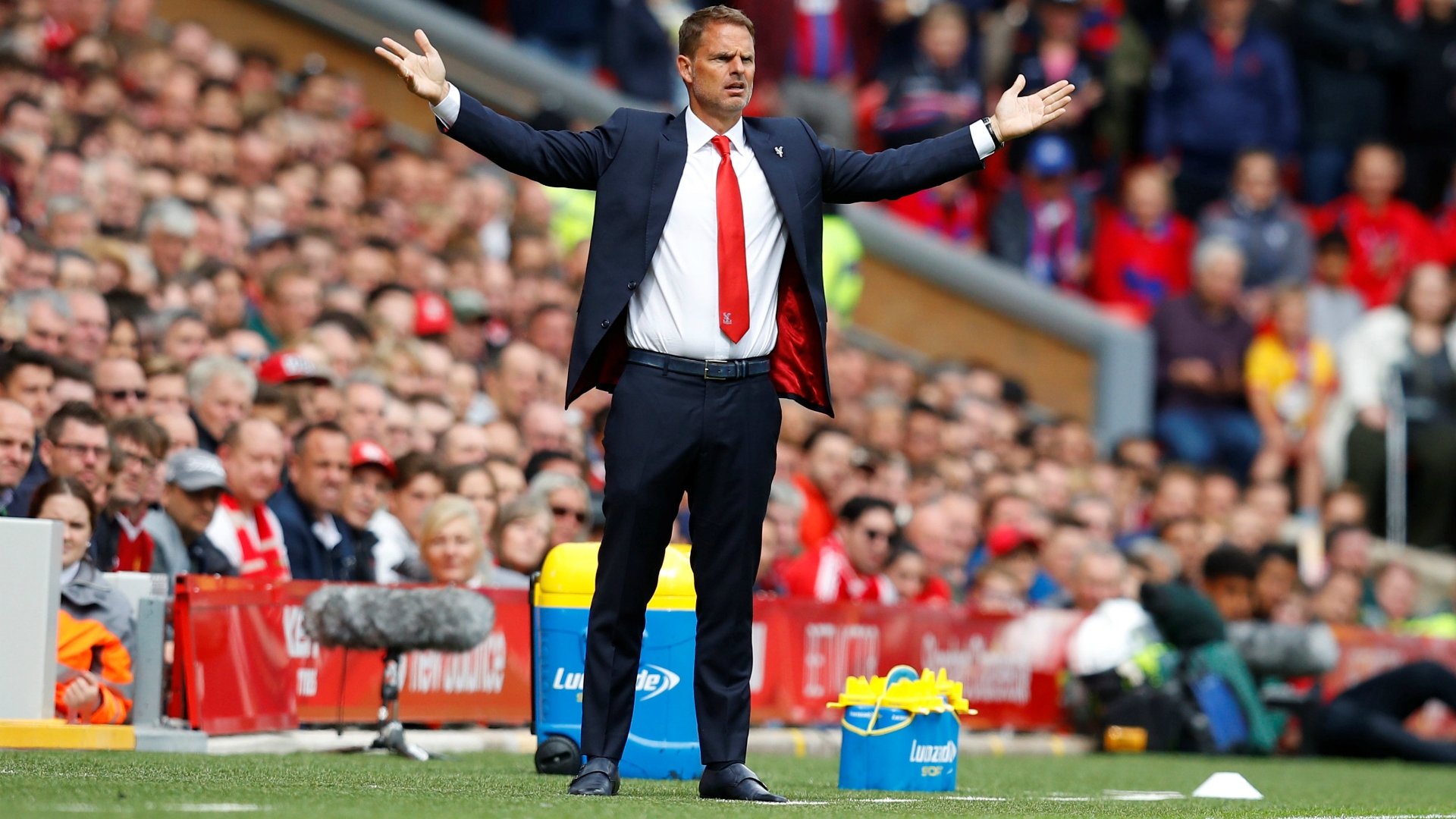 Under-pressure Crystal Palace manager Frank de Boer has said if he is to depart the club, he will not go down without a fight.
Though just three games into his reign as Palace boss, rumours have begun to swirl about De Boer's future.
Crystal Palace 7/1 to beat Burnley 1-0
Palace have opened the season with three defeats in as many matches, with players struggling to adapt to the Dutch manager's style of play.
Speaking to Algemeen Dagblad, De Boer admitted there must be changes at the club, but insisted he will continue to fight.
"For me, the glass is always half full," De Boer said. "If I leave, I want to go through the front door.
"You always want them to say that you fought very hard and that you always gave 100 percent. I will do that.
"They [the players] have to give everything. The mentality needs to change here."
Palace visit Burnley on Sunday looking for their first point of the Premier League campaign, and De Boer hopes a result at Turf Moor will be the catalyst for an improved run of form.
"I'm sure that if we can achieve something, I can be here for a long time."